Ryan Leckey Launches Versatile Marketing Agency
In terms of utility and smart design, nothing is more iconic than the Swiss Army Knife. The multifaceted tool maintains its reputation for versatility. Marywood alumnus Ryan Leckey, Ph.D., says his recent startup, Ryan Leckey Media, is the Swiss Army Knife of advertising.
"This has been a dream of mine for a long time," said Dr. Leckey. "Ryan Leckey Media is the Swiss Army Knife of marketing agencies because we literally do it all. I'm talking about social media production, full-scripting services, commercial production, streaming and pre-roll ad placements, drone tours, website, and graphic design. It's really anything and everything you can think about when it comes to building your brand and getting your company noticed. As we always say, 'Increase your R.O.I. with RLM.' I'm also extremely grateful to be working with a team that's like the 'X-Men' of marketing agencies. Everyone has a superpower."
Dr. Leckey is one of the most recognized faces in northeastern Pennsylvania (NEPA). It's something he credits to his 21-year career in morning television, specifically the 17 years he spent at WNEP-TV. During his time at the news station, Dr. Leckey was the producer and host of "Leckey Live." He's also considered one of NEPA's strongest social media influencers with his online brand. Between his new podcast "The Ryan Leckey Show," social media content, and public speaking engagements, Dr. Leckey's reach still hits tens of thousands of people weekly. He also has lead many special project initiatives during his broadcast news career.
Dr. Leckey earned both his master's degree in communication arts, with a concentration in media management, and his doctoral degree in strategic leadership and administrative studies, from Marywood University. He maintained a 4.0 GPA each semester while working toward his Ph.D. He wrote a dissertation entitled: "The Effects on Self-Esteem of Viewing Male Idealized Bodies on the Setting of Social Media: A Comparison of Gay and Straight Men."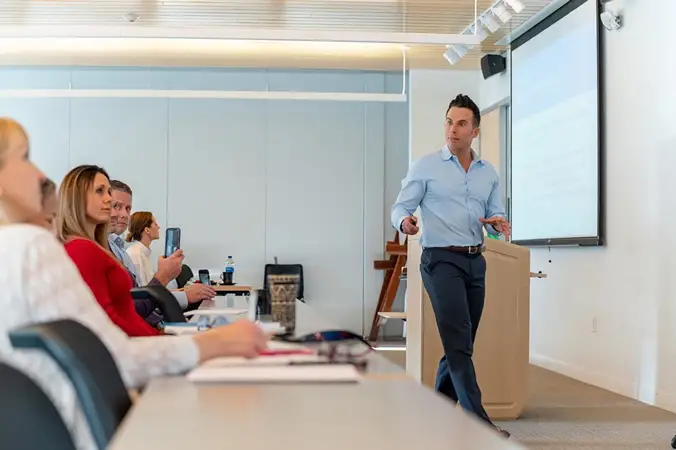 In addition to serving as the Commencement speaker at the 2020 ceremony, Dr. Leckey was also awarded The William G. McGowan Medal for Excellence in Doctoral Studies. He was also honored at Marywood University's 102nd Commencement Ceremony for his award-winning creativity and accomplishments in broadcast and digital media and for his outstanding fundraising endeavors for children and adults with disabilities. Like his longtime morning show colleague at WNEP-TV, meteorologist Joe Snedeker, Dr. Leckey balanced his time between the station and teaching classes at Marywood, which he did for five years.
Additionally, Dr. Leckey is a force in the world of fundraising. Since 2009, he has helped raise nearly $5-million dollars to benefit kids and adults with disabilities served by Allied Services. Dr. Leckey's charity campaign was called "Ryan's Run," which was focused on 'inspiring fitness, challenging disabilities, and changing lives.' Money raised from his fundraising efforts and the Ryan's Run team helped Allied, one of our area's largest nonprofits, purchase cutting-edge rehabilitation technology which has helped thousands of people across Northeastern and Central Pennsylvania.
"Ryan creates spaces for people to be confident and share pieces of themselves," said Lia Richards-Palmiter, Ph.D. "This is one of his many strengths, the way he makes others feel. He is always looking for ways of creating pathways to help others."
Dr. Richards-Palmiter is an assistant professor at Marywood who teaches in the Strategic Leadership and Administrative Studies, Higher Education, and Social Work programs. She served as Dr. Leckey's professor, mentor, and Chair of his Dissertation committee.
"There are so many wonderful people at Marywood who helped me get to this place in my life," said Dr. Leckey. "I have so much admiration and respect for people like Dr. Lia Richards-Palmiter and Sister Mary Perisco, who both serve as inspirations for me. They were great examples of what true leaders should aspire to be. Dr. Alexander Dawoody is someone I admire as well. I think he's done an excellent job as the Director of the Ph.D. program. All of these amazing people sparked confidence in me to work hard and continue to always try to do big things. Marywood and its team have improved my life in so many ways."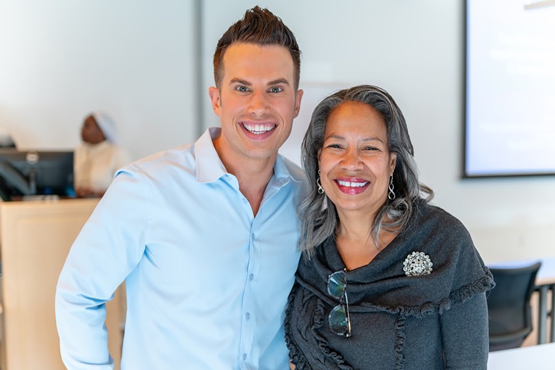 Marywood University introduced its doctoral program in Strategic Leadership and Administrative Studies over 25 years ago. The doctorate program is completely online with an executive-type curriculum structured for the development of strategic leadership and administrative skills in interdisciplinary research-oriented doctoral studies. The program aspires to engender professionals who pursue their leadership careers with a commitment to expertise, ethics, and empathy in an interconnected world.