Multimedia Communications Alum Brings Passion to the American Red Cross
Nov 20, 2018
Esperanza Gutierrez graduated from Marywood in 2017 with a Bachelor's Degree in Broadcast Journalism and a Minor in Public Relations. She decided she wanted to pursue journalism while still a student at Harpursville High School, when she discovered she had a knack for public speaking in English class. She would continue to make presentations successfully throughout high school, and this would lead to her reading the school's morning announcements during her senior year. She was in her counselor's office when she saw a poster for Marywood.
"The words on the poster stuck with me –'Stay in state and save money.'" Gutierrez said, "Oh, I wouldn't be able to use this because I am a New York resident, and this school is in Pennsylvania." Once she learned Marywood had a journalism program, she visited the University seven times before she ended up committing. Falling in love with the close-knit community and the smaller size of campus, she applied, missing the SAT score requirement by only three points. Undeterred by this setback, she participated in a program for students not meeting the SAT requirement, was mentored through, and was accepted into Marywood.
Going to college was a big step for Gutierrez. Her parents emigrated to America from Cuba and never pursued a higher education. Given that her older brothers went to college, she was determined to follow in her siblings' footsteps. She didn't know anyone when she first arrived on campus, and, though she liked the area, she wasn't familiar with it.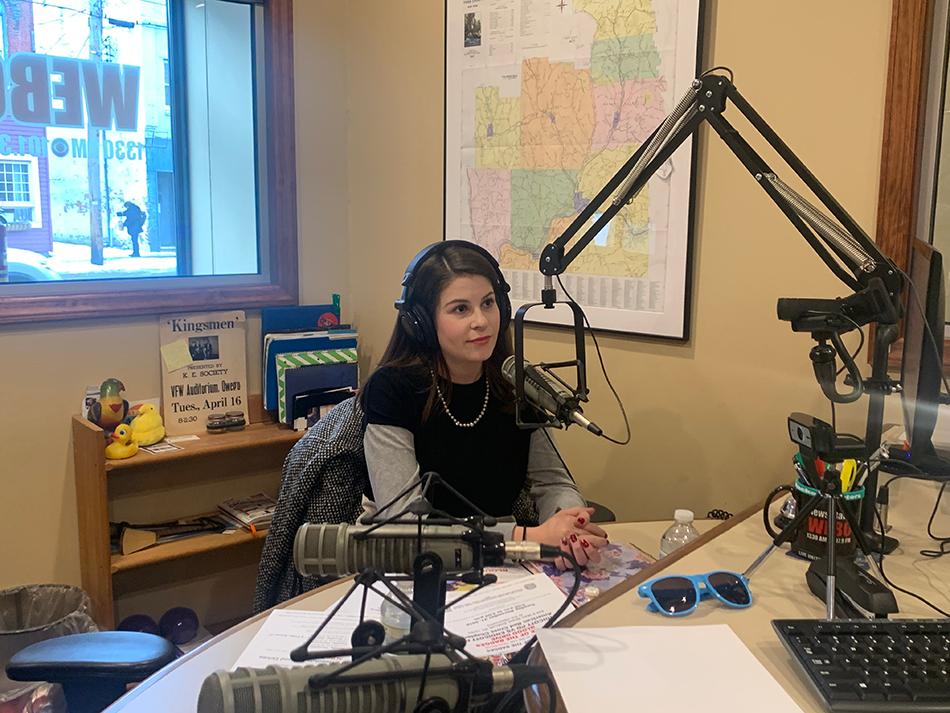 However, her parents continued to push her to do her best in school, and soon she made friends from the area that showed her around the region. She admits it was strange having a roommate for the first time, but, after that first semester, she felt right at home.
"I found many places in the area that I fell in love with." she said, "I was at Nay Aug Park all the time, I would always get my coffee at Zummo's, and Dickson City was a great place to go shopping.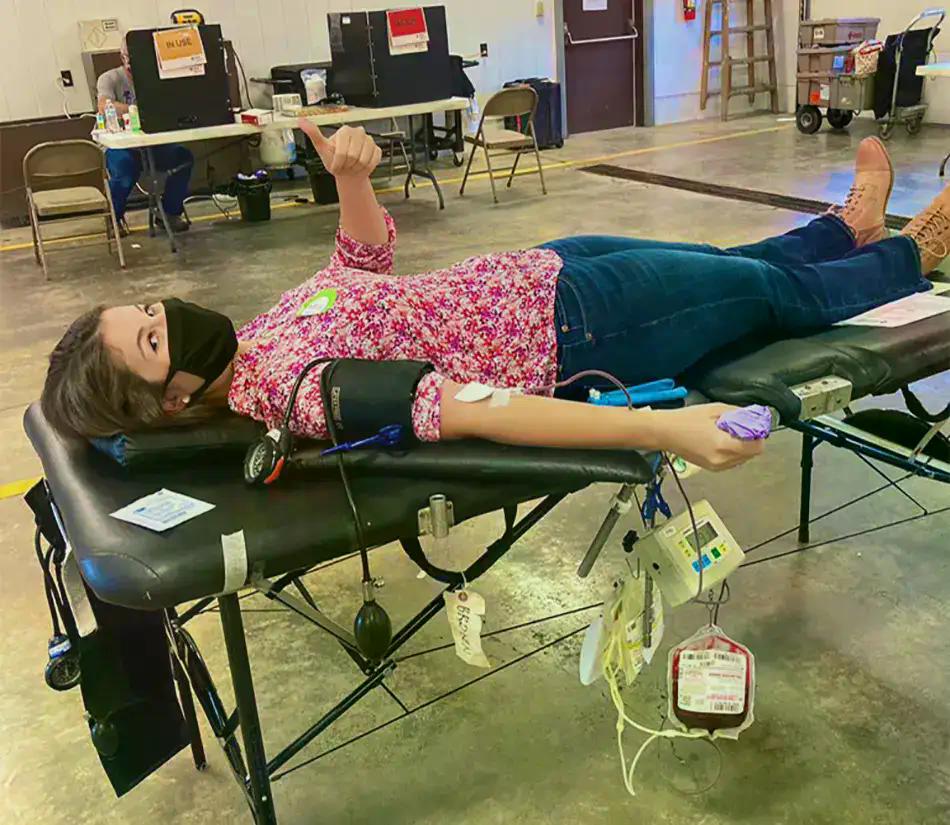 Prior to her senior year, Esperanza got an internship opportunity for News Channel 12 WBNG in Binghamton, N.Y., as a journalist and photographer. She then became a part-time employee when her senior year began, and, following graduation, she served as a full-time multimedia journalist for the station. In April 2019, Esperanza accepted a position as the Broome County Account Manager for the The American Red Cross.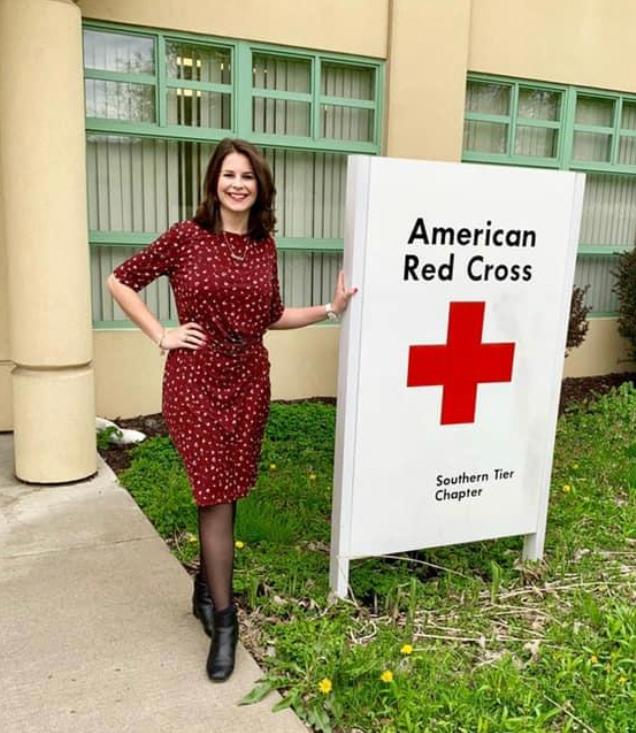 Today, Gutierrez lives at her childhood home in Harpursville, N.Y., and continues to work at the American Red Cross. "I'd never given blood before I got this job, and now I'm responsible for over 200 accounts that allow us to host blood drives." she said, "It's quite a challenge, especially now with COVID."
Despite the challenges the job presents, she's happy to work in a position where she has a great team and is making a positive change. She's also thankful that her job allows her to connect with new people and stay in touch with old contacts. "I like having a presence at events and being around people, I guess that's the reporter in me." Gutierrez said, "Funny enough, I still have many of the same contacts at my new job that I did when I was reporting."
This doesn't mean she's forgotten about Marywood, however. "I wish I could go back to college, it was the best four years of my life," she explained. She still talks to many professors and friends that she met at Marywood and is grateful for how they prepared her for her career. In particular, she cites being a writer for The Wood Word as one of the most important experiences she had at the university. "They throw you right in, don't get me wrong," she said, "but it's absolutely the reason I developed my go-getter journalist personality."
She looks back fondly on the classes she took in the Multimedia Communications Department, particularly with Dr. Doug Lawrence, Ernie Mengoni, Dr. Michael Mirabito, and Dr. Lindsey Wotanis. "These classes gave me first-hand experience with projects in the community inside and outside of Marywood." she said, "Those professors were all true role models, and each of them really cared about each of their students."
Gutierrez also wanted to impart some important advice to prospective students. "Get advice from upperclassmen and alumni, make sure you ask a lot of questions, and most of all make sure you visit. Coming to Marywood was the best decision I ever made!"