Passion and Involvement Influence Illustration Student to Explore Different Forms of Art
Dec 03, 2020
Leagen Wallace, Coatesville, Pa., has been passionate about art from as far back as she can remember, however, her passion and involvement in art takes on many different forms and interests at different times.
Leagen explains, "I don't like solely concentrating on one area of art—sometimes I do crafts, sometimes it's music, but, for me, art is something that I'm really good at, so that's why I'm pursuing that passion."
In August 2020, Leagen began her freshman fall semester. Although it wasn't the ideal situation because of the Covid-19 pandemic, Leagen resided on campus and tried to become as involved in clubs and on-campus activities as she could. Beginning her studies in art administration, Leagen realized that while she's enjoyed her 2D and art history classes, she is looking forward to more hands-on art classes including painting and sculpture, and has since declared illustration as her major going forward.
A graduate of Collegium Charter School, Leagen recalls a high school visit where she first learned about Marywood University.
Leagen said, "An admissions counselor was visiting our high school. I was specifically looking for colleges with art majors, and Marywood happened to be visiting on a day that I was choosing which colleges to explore. I quickly realized that Marywood not only had the major that I was interested in, but it had a nature vibe, as well as the classes that I wanted to have and the things that I wanted to be surrounded by."
Following a visit to campus during the summer of 2020, Leagen was able to solidify her plans to attend Marywood and said, "Although campus was empty at the time of my visit, as most people were still working or taking classes remotely, I was able to see first-hand that Marywood had the nature vibe that I wanted."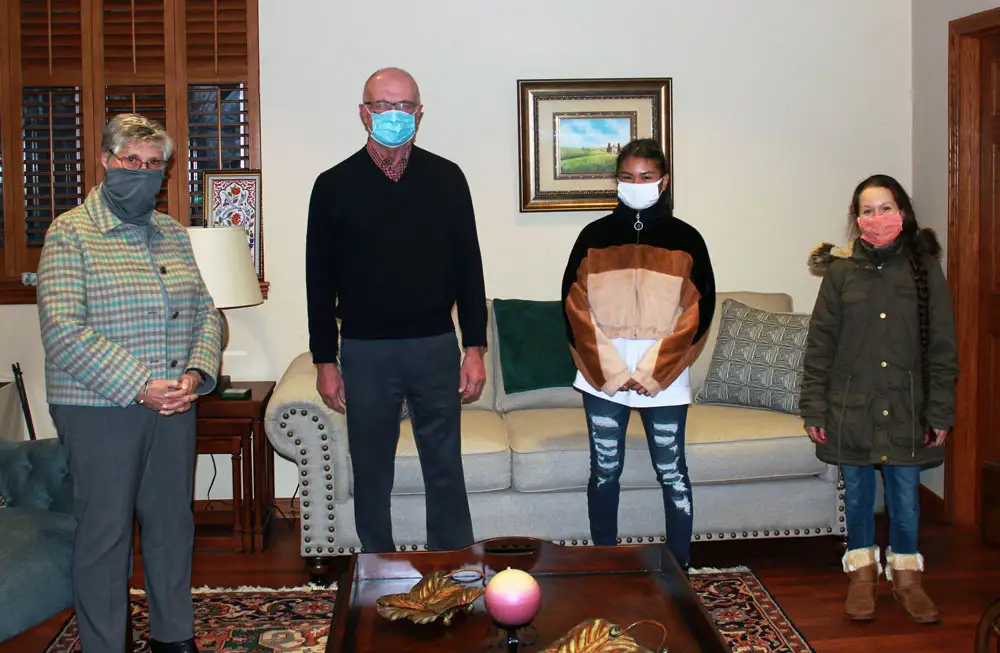 Recently, while taking classes, a professor passed on information to art students about a John Lennon Mural competition in Scranton, Pa., and the opportunity to win a $500 scholarship. Leagen was one of two students whose work was selected to win the competition.
Frank Dubas, organizer of the John Lennon Mural Project selected Leagen's work, 'Imagine,' as it summarizes John Lennon. Mr. Dubas said, "Even if you look at our area, you could look around and imagine what can be accomplished."
While Leagen admits she didn't know much about John Lennon, she knew her dad was a big fan of the Beatles and of John Lennon. She took her inspiration for the design from looking at the designs of album covers, and 'Imagine' was the concept that evolved.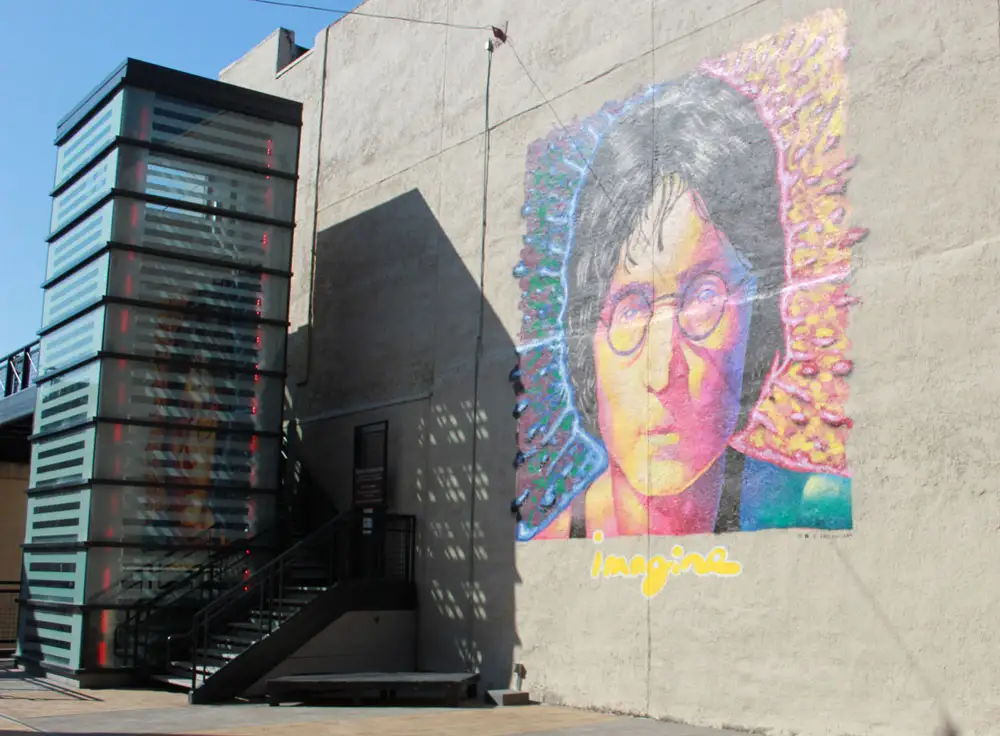 Unable to attend the opening of the John Lennon Mural, Leagen has made several visits to the mural since its unveiling. "It's so cool. I didn't expect it to be as large as it is," Leagen said.
Leagen is looking forward to wrapping up the fall semester and beginning the spring semester in her newly declared illustration major. Upon graduation, Leagen hopes to combine her passions for art, illustration, and travel into a career.