Getting Career Ready at Marywood with Christina Brundage is Easy
Mar 09, 2022
For Christina Brundage, Ph.D., the transition to working directly with students and alumni in her role as Director of Career Development at Marywood University was a natural one.
Dr. Brundage began her career at Marywood working with students, staff, and faculty in the role of technology trainer before transitioning over to the Student Success department as the Assistant Director of Advising and Career Development. It was during that time that she found a passion for working with students and helping them achieve their goals.
She said, "As a first-generation student, I recognized the value of having a strong support system while pursuing my own education. Now, I get to be a part of that support system for our students in a professional capacity, which is a very rewarding experience."
Dr. Brundage graduated in 2015 from Marywood's Master of Science in Higher Education Administration Program and then earned her Doctor of Philosophy degree in Human Development from Marywood in 2020.
Through her studies in the master's program in higher education administration, she found that, "The Higher Education Administration program illustrated the amazing students we have at this University, and by having the opportunity to study alongside and work with those students, I was able to find a natural fit with my passion."
Regarding her doctoral studies at Marwood, Dr. Brundage stated, "My doctoral studies also provided me with a better understanding of how I can use my talents and experiences to help shape and support student development. I get to see our students achieve their dreams of attaining a college education and gain employment in a field that they love."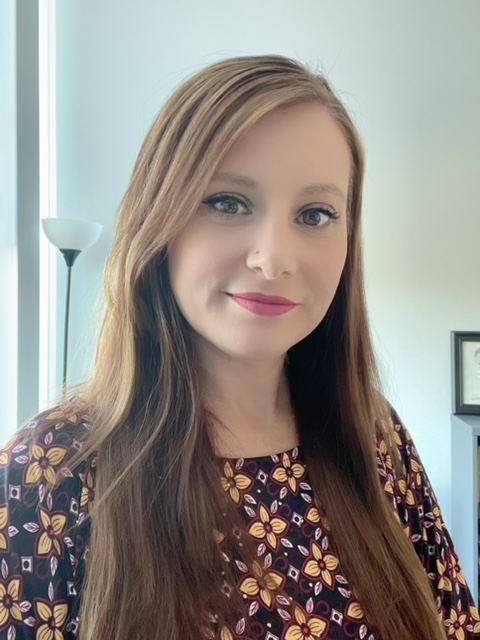 The Career Development Center will host the spring Virtual Career Expo on Wednesday, March 30th 2022, from 11 a.m.-2 p.m. Students will find employment opportunities, internships, graduate schools, and networking prospects available to them from various industries. Employers, internship sites, and graduate schools are highly encouraged to register.
The Career Development Center supports Marywood students from day one and continues to provide services to alumni long after graduation. By working with students from the beginning of their college education, Dr. Brundage can help them to discover their passion and realize their purpose as they pursue their professional goals. Additionally, she encourages students to develop skills through experiential learning opportunities and helps them to showcase and market those skills to potential employers. Students are continually supported through their educational journey and during their transition from college to career.
The Career Development Center is located on the third floor of the Learning Commons. Currently, the Career Development Center is using several new initiatives and programs to enhance student development. Those services include self-guided career assessments, micro-credential badging, resume development, and interactive job simulation to enhance experiential learning.
Dr. Brundage resides in Mount Cobb with her husband, Phillip, and their two children, Hailey and Liam.
LEARN MORE ABOUT CAREER DEVELOPMENT AT MARYWOOD »