Build Your Career with a Construction Management Degree
The Bachelor of Science in Construction Management (BSCM) enables students to become a certified construction manager, along with many other job opportunities.
The construction management degree is a Prospect Program for accreditation by the American Council for Construction Education (ACCE). To become a Certified Construction Manager (CCM), the Construction Management Association of America (CMAA) requires a combination of an accredited degree in Architecture, Engineering, and Construction (AEC), Responsible in Charge (RIC) experience hours, and certification exams administered by the Construction Manager Certification Institute (CMCI).
The four-year BSCM program is intended for students who will pursue a career as a certified construction manager or advanced study in other fields related to architecture and the built environment. To this end, Marywood students who have earned a Construction Management degree are eligible for 25 credits of advanced standing in the Master of Interior Architecture program.
Focused on acquiring the skills needed to manage the construction of the built environment, this degree option trains students in construction knowledge, business practices, advanced building technologies, and environmental science. Construction Management students benefit from an integrative curriculum that requires:
Eight sequential semesters of construction management and building technology courses, steadily growing in complexity from surveying to cost estimating to a comprehensive capstone project
Business courses, including accounting, business management, economics, and law
Courses in basic and organizational communications
Program electives from an extensive list of business, communications, or environmental science courses
Top Employers
Construction Companies
Architectural Firms
Engineering Companies
Local Government
Federal Government
Top Career Paths
Construction Manager
Cost Estimator
Building Inspector
Building Information Modeling Manager
Construction Code Specialist
General Project Manager
Dig Deeper Into the Program Details
Undergraduate Admissions Requirements
Completed application
Official transcripts
Letter of recommendation
Official SAT and/or ACT test scores (Marywood is test optional)
Essay (optional)
Construction Management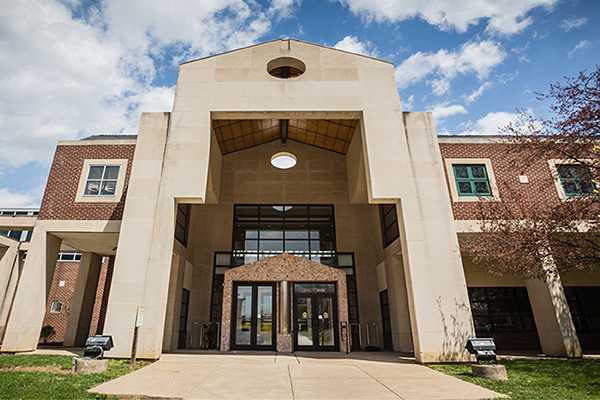 201 Morgan Road
Map & Directions
The School of Architecture is housed in this spacious adaptation of Marywood's former gymnasium. The building features a variety of green components, including a vegetative roof and an innovative heating and cooling system that utilizes geothermal energy from abandoned mine shafts beneath campus.
Learn More
|
Take a Virtual Tour
Morris K. Udall Scholarship
The Udall Foundation seeks future leaders across a wide spectrum of environmental fields, including policy, engineering, science, education, urban planning and renewal, business, health, justice, and economics. The Foundation also seeks future Native American and Alaska Native leaders in public and community health care, tribal government, and public policy affecting Native American communities, including land and resource management, economic development, and education.
View Tuition Rates
80+ opportunities for you to find the right fit with 50+ undergraduate degrees and 30+ graduate and certificate courses.
From #DayOne, Marywood is here for you each step of the way.
Request Information
Loading...
Latest Program News & Events