Encountering Faith in a Diverse World with a Religious Studies Degree
You may be driven by a need to explore some of the ultimate human questions. You may be curious about the search for religious meaning as evidenced by the variety of world religions. You may want to prepare for a life of specialized service and ministry to others, or you may simply want to develop your own spiritual identity. Marywood's Philosophy and Religious Studies Department offers a wide range of studies on beliefs, practices, and values of Christianity and other world religions.
Knowing about religion is an essential part of living responsibly in today's diverse and interconnected world. That's why Marywood University requires all undergraduates to take a minimum of two courses in Religious Studies.
But you don't have to stop there!
At Marywood, you have the opportunity to take a wide variety of courses in Religious Studies and to choose from a flexible array of major and minor options that are tailored to fit your interests:
In line with Marywood's Catholic roots and IHM sponsorship, our Religious Studies program gives you the opportunity to deepen your understanding of the history and relevance of Christian theology. Courses in this area include "Christian Spirituality," "Political and Liberation Theology," and "Catholic Social Teaching."
You also have the chance to enter into dialogue with persons of diverse faiths and worldviews by engaging in the comparative study of world religions. Courses in this area include "Women and Religion," "Introduction to Eastern Religions," and "Peacemaking in Judaism, Christianity, and Islam."
Finally, if you are interested in putting your faith into action, you can collaborate with the wonderful staff in Campus Ministry and take advantage of Marywood's many service opportunities.
If any of this sounds exciting to you, consider pursuing a Religious Studies degree today!
Top Employers
Religious Institutions
Universities
Judicial System
Government
Non-profit Organizations
Media/News Companies
Top Career Paths
Pastor/Campus Minister
Lawyer/Judge
Public Policy Consultant
Human/Environmental/Civil Rights Advocate
Social Service/Community Managers
Community Organizer/Development
Dig Deeper Into the Program Details
Undergraduate Admissions Requirements
Completed application
Official transcripts
Letter of recommendation
Official SAT and/or ACT test scores (Marywood is test optional)
Essay (optional)
Religious Studies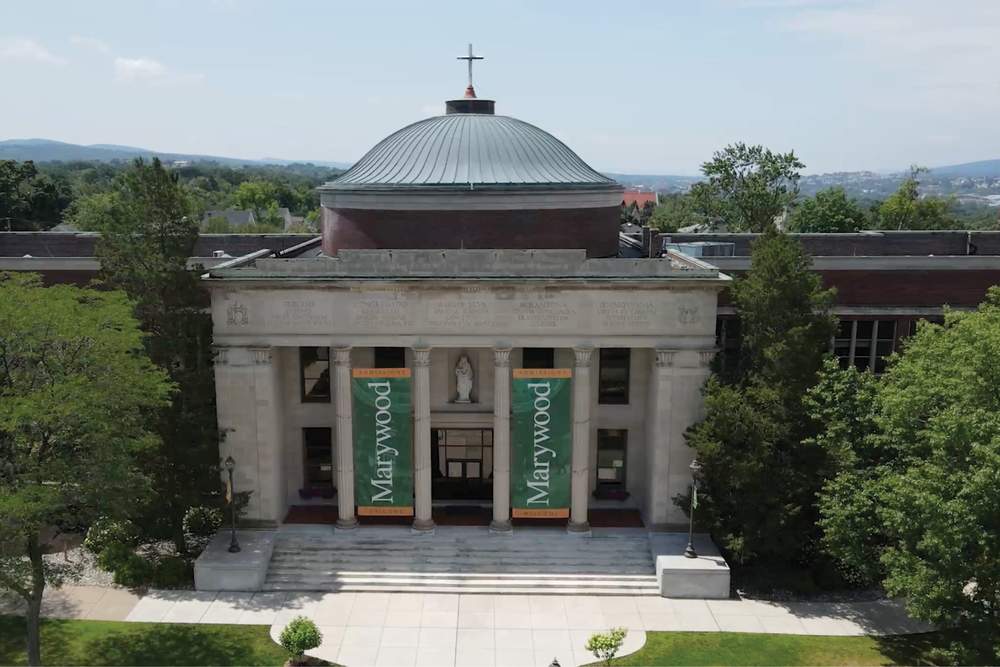 102 Morgan Road
Map & Directions
The Liberal Arts Center contains classrooms utilized by several programs, as well as the Office of Admissions and a variety of other administrative offices. It is also home to the iconic Rotunda and the NativityMiguel School of Scranton.
Learn More
|
Take a Virtual Tour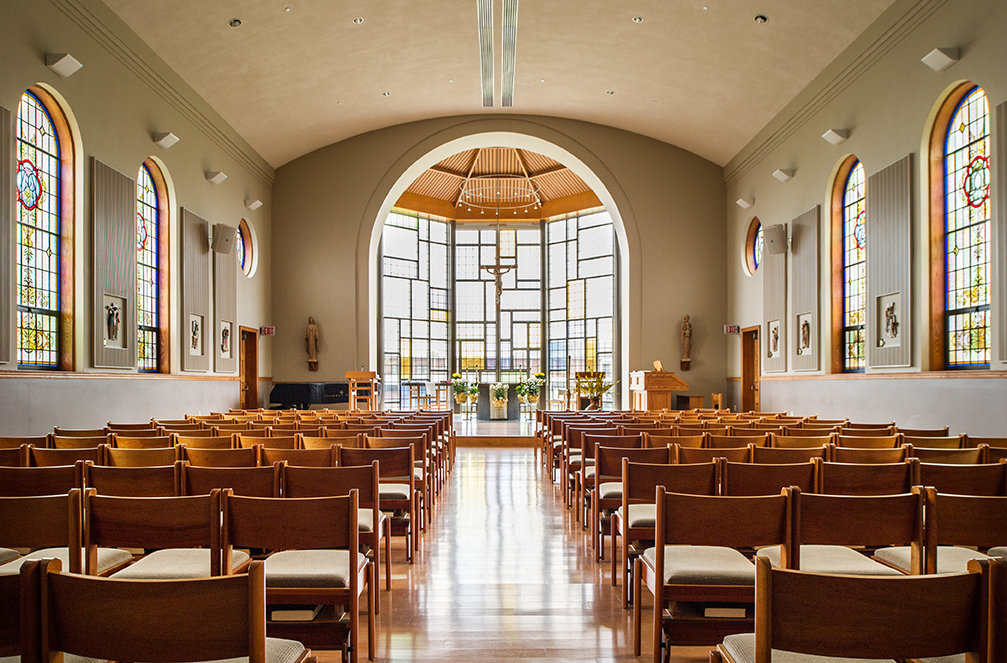 Map & Directions
The Swartz Center for Spiritual Life is home to the beautiful Marian Chapel, with its two-story stained glass doors that can be opened for special outdoor liturgical celebrations. Masses are held regularly in the Marian Chapel.
Learn More
80+ opportunities for you to find the right fit with 50+ undergraduate degrees and 30+ graduate and certificate courses.
From #DayOne, Marywood is here for you each step of the way.
Request Information
Loading...
Latest Program News & Events