Be In Demand with an Masters in Psychology
Students who study psychology possess a great deal of information that can be transferred to the world of work, making psychology majors some of the most sought-after prospects by employment recruiters. A Masters in Psychology provides students with an in-depth view of the scientific foundations and professional applications of the discipline. The curriculum serves the needs of students who wish to apply psychological principles and techniques in varied professional settings. A Psychology Masters degree is also appropriate preparation for those who wish to pursue further study at the doctoral level in a more specialized area.
General/Theoretical Psychology
The MA in Psychology general/theoretical track is a 48-credit program intended for those students who wish to develop a broad-based understanding of psychology for varied purposes (not necessarily involving clinical applications).
In-depth view of scientific foundations and professional applications
Hands-on experience and research opportunities
Apply psychological principles and techniques in varied professional settings
Top Employers
Hospitals
Mental Health Office
Clinical/ Doctor's Office
Correctional Facilities
Top Career Paths
Psychiatrist
Clinical Psychologist
Speech Pathologist
Behavioral Therapist
Dig Deeper Into the Program Details
Bachelor's degree from a regionally accredited college or university
"B" average during undergraduate study or demonstrated potential for graduate work
Completed application

Submit an essay discussing your career objectives and why you want to pursue a career in psychology.

Official, sealed transcripts
Three letters of recommendation
GRE Optional
Applicants are expected to have undergraduate coursework in general psychology, developmental psychology, and statistics, as prerequisites to program admission.
The Psychological Department is located in the McGowan Center for Graduate and Professional Studies.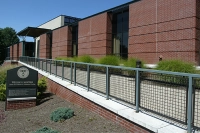 1201 University Avenue
Map & Directions
The McGowan Center for Graduate and Professional Studies, located on the corner of University and North Washington Avenues, contains classrooms and related clinical/professional space for Communication Sciences and Disorders, Psychology and Counseling, Education, and Business students. Market Marywood is also located here.
Learn More
|
Take a Virtual Tour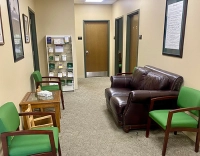 Map & Directions
The Psychological Services Center (PSC), located in Room 1009 in the McGowan Center for Graduate and Professional Studies, is a clinic and training facility. It serves the community as an outpatient mental health clinic that provides services to individuals across the life spectrum from young children to older adults. The entry of the PSC is privately located on the north side of the McGowan Center on Marywood's campus. The PSC is composed of several individual, couple, family, and group therapy rooms, as well as a reception area and waiting room.
Learn More
Jack Kent Cooke Scholarship
The Jack Kent Cooke Foundation's scholarship programs are designed to encourage and support outstanding students who work hard, demonstrate a strong will to succeed, and have financial need. Our scholarships provide financial assistance and academic support to high school, undergraduate, and graduate students.
View Tuition Rates
80+ opportunities for you to find the right fit with 50+ undergraduate degrees and 30+ graduate and certificate courses.
From #DayOne, Marywood is here for you each step of the way.
Request Information
Loading...
Latest Program News & Events