Psychology and Counseling
Psychology and Counseling
Marywood's Department of Psychology and Counseling
Marywood's Department of Psychology and Counseling provides a wide range of programs designed to serve the varied interests and diverse professional orientations of our students. For over 50 years, we have been involved in the training of psychologists, counselors, and other mental health professionals and have helped students to find their purpose and passion for careers in business, law, education, research, and community work. The Psychology and Counseling department offers degree programs on the undergraduate, graduate, and doctoral levels, in addition to post-master's programs. Our rigorous curriculum is based on experimental learning, a strong emphasis on clinical skills, and a focus on leadership, diversity, advocacy, and collaboration.
Featured Pacer Profile
Katie Richardson Engles Applies Psychology Degree to Law.
Read More
About The Psychology and Counseling Department
Specifically, the Psychology/Counseling Department strives to:
Educate students in understanding the complexity and diversity of human behavior

Develop the ability to think critically, understand research, research methodology, techniques of data collection and analysis, and respect for scientifically derived knowledge

Educate students to develop and implement assessment and intervention strategies associated with individual and group behavior

Facilitate students' understanding of varied roles, obligations, and ethics of human service providers and researchers

Develop competencies to critically evaluate and contribute to research in the fields of psychology and counseling.
Psychology and Counseling Faculty
Psychology Research Laboratories
Cognitive and Perceptual Sciences Laboratory
McGowan 1068
Dr. Edward J. Crawley
crawley@maryu.marywood.edu
Basic research on the processes underlying human memory and attention
Counseling Training Lab
McGowan 2006-2010
Dr. Bradley Janey
janey@marywood.edu
Counseling Skills Training Space
Mindfulness Lab
McGowan 1061D
Dr. C. Estelle Campenni
campenni@marywood.edu
Research exploring the effects of mandala coloring on mindfulness, mood, and state anxiety; Research focused on understanding if intolerance for uncertainty mediates the relationship between mindfulness and psychological distress; Qualitative investigations of naturally occurring experiences of mindfulness
Social Psychology Lab
McGowan 1071
Dr. Lindsay C. Morton
lcmorton@marywood.edu
Basic research using correlational and experimental methods to explore social psychological phenomena
Psychology Library
McGowan 1052
This space is for student research and is part of the Curriculum Laboratory, which contains books and journals related to psychology.
From #DayOne, Marywood is here for you each step of the way.
Psychology and Counseling Events
Mental Health Awareness Day
Oct
10
Academic Dates
Tue, Oct 10, 12:00AM - Wed, Oct 11, 12:00AM
Mental Health Awareness Day
Date/Time: Tuesday, October 10, 2023
Location: Academic Dates
Mental Health Awareness Day
Email Reminder
Mental Health Awareness Day
A Community Confronts Violence: A New Vision
Oct
12
Academic Dates
Thu, Oct 12, 6:30PM - Thu, Oct 12, 8:30PM
A Community Confronts Violence: A New Vision
Date/Time: Thursday, October 12, 2023, 6:30 – 8:30pm EDT
Location: Academic Dates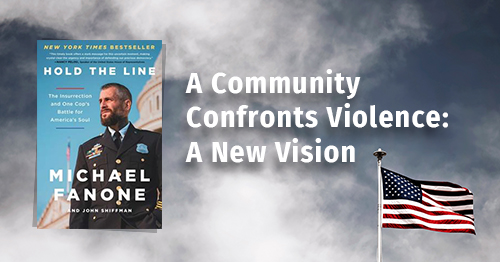 Register for A Community Confronts Violence Special Event
This public event will take place in the Nazareth Hall Latour Room.
A community forum and panel discussion open to the public to raise awareness and better understand the impact of violence in our community...and to learn how we as a united community can decrease risk factors and increase protective factors through the development and implementation of the CDC's Cardiff Model Toolkit for violence prevention. Dr. Matthew Schaffer, a local expert in threat assessment and Marywood
Assistant Professor in Clinical Psychology will discuss the types, neurobiology, assessment, and consequences of violence; and Keynote Michael Fanone, retired Washington Metro police officer assaulted on January 6th, police analyst, and bestselling author of "Hold the Line" will discuss his perspectives on community violence.
Email Reminder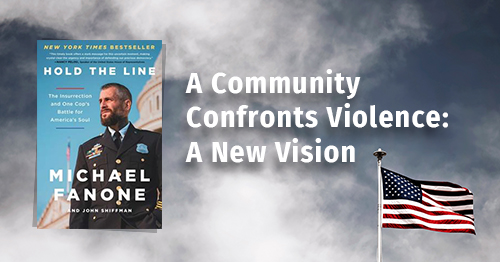 It's On Us Week
Oct
16
Academic Dates
Mon, Oct 16, 12:00AM - Sat, Oct 21, 12:00AM
It's On Us Week
Date/Time: Monday, October 16 – Friday, October 20, 2023
Location: Academic Dates
It's On Us Week
Email Reminder
It's On Us Week
Payment in full date
Jan
08
Academic Dates
Mon, Jan 8, 12:00AM - Tue, Jan 9, 12:00AM
Payment in full date
Date/Time: Monday, January 8, 2024
Location: Academic Dates
Payment in full date
Email Reminder
Payment in full date
Stalking Awareness Week
Jan
22
Academic Dates
Mon, Jan 22, 12:00AM - Tue, Jan 23, 12:00AM
Stalking Awareness Week
Date/Time: Monday, January 22, 2024
Location: Academic Dates
Stalking Awareness Week
Email Reminder
Stalking Awareness Week
Sexual Assault Awareness Month
Apr
01
Academic Dates
Mon, Apr 1, 12:00AM - Tue, Apr 2, 12:00AM
Sexual Assault Awareness Month
Date/Time: Monday, April 1, 2024
Location: Academic Dates
Sexual Assault Awareness Month
Email Reminder
Sexual Assault Awareness Month
Latest News from the Psychology and Counseling Department