Improve Lives with an MA in Clinical Mental Health Counseling
Clinical Mental Health Counselors help people manage and overcome mental and emotional disorders and problems with their family and relationships. They listen to clients and ask questions to help the clients understand their problems and develop strategies to improve their lives.
This advanced degree in counseling prepares counselors for careers in settings such as mental health, child welfare and family counseling agencies; institutions for the aging; employment and personnel offices; parishes; college counseling centers and fields dealing with chemical dependency and other addictions. Students will earn the required educational credits to become a Licensed Professional Counselor (LPC) in Pennsylvania. Because the program is CACREP-accredited, training in this program is recognized nationally (though specific laws and licensing regulations vary in each state).
Work with children, families, elderly, adults
Work in agencies, offices, parishes, colleges, addiction centers
Prepare for LPC licensure in PA
CACREP-accredited program
Top Employers
Mental Health Office
Clinical/ Doctor's Office
School Districts
Universities
Top Career Paths
Behavioral Therapist
Grief Counselor
Substance Abuse Counselor
Family Counselor
Dig Deeper Into the Program Details
The Psychology Department is located in the McGowan Center for Graduate and Professional Studies.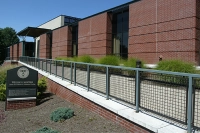 1201 University Avenue
Map & Directions
The McGowan Center for Graduate and Professional Studies, located on the corner of University and North Washington Avenues, contains classrooms and related clinical/professional space for Communication Sciences and Disorders, Psychology and Counseling, Education, and Business students. Market Marywood is also located here.
Learn More
|
Take a Virtual Tour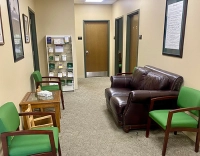 Map & Directions
The Psychological Services Center (PSC), located in Room 1009 in the McGowan Center for Graduate and Professional Studies, is a clinic and training facility. It serves the community as an outpatient mental health clinic that provides services to individuals across the life spectrum from young children to older adults. The entry of the PSC is privately located on the north side of the McGowan Center on Marywood's campus. The PSC is composed of several individual, couple, family, and group therapy rooms, as well as a reception area and waiting room.
Learn More
Jack Kent Cooke Scholarship
The Jack Kent Cooke Foundation's scholarship programs are designed to encourage and support outstanding students who work hard, demonstrate a strong will to succeed, and have financial need. Our scholarships provide financial assistance and academic support to high school, undergraduate, and graduate students.
View Tuition Rates
80+ opportunities for you to find the right fit with 50+ undergraduate degrees and 30+ graduate and certificate courses.
From #DayOne, Marywood is here for you each step of the way.
Request Information
Loading...
Latest Program News & Events