AASTMT–Marywood Dual Programs
With the rapid development of the global marketplace, business leaders are required to use their corporate expertise to navigate the complexities of many cultures. The MBA program, now partnered with the Arab Academy for Science, Technology and Maritime Transport (AASTMT), is designed to serve as a channel that promotes graduate education for undergraduate students. This partnership focuses on cutting-edge majors in the digital economy field, guided by the teaching system of Competence-oriented Integration. While earning a Dual Master of Business Administration (MBA) degree from two respected universities, students will ultimately acquire business acumen and sharpen the analytical skills that will help them advance in their future careers.
Marywood University prepares students to have a positive impact on society at regional and global levels while providing each student with the foundation for success in an interdependent world.
Marywood University is fully accredited by the Middle States Commission on Higher Education, and its programs are accredited by the overseeing organizations in each discipline. Marywood University offers the "Best Value" among Northern Regional Universities, according to the 2022-23 U.S. News & World Report's Best Colleges ranking.
The School of Business & Global Innovation at Marywood University grants the B.B.A. Degrees at the Undergraduate Level and the M.B.A. and M.S. in Management Information System Degrees at the Graduate Level are accredited by the Accreditation Council for Business Schools and Programs.
Marywood University and the Arab Academy for Science, Technology, and Maritime Transport Partner for Dual Programs
Establishing the AASTMT as a Regional Institute for Maritime Transport started as a notion in the Arab League Transport Committee's meetings on March 11, 1970. By the end of 1971, the United Nations delegated a joint committee of its concerned organizations to study the region's need for this institute. It highlighted the necessity of founding a regional institute for maritime training and also of providing adequate aid for it, the committee chose the city of Alexandria, known for its great cultural legacy, as a location because of its important geographical location, which is in the middle of the whole Arab region, as well as the abundance of the qualified personnel available.
In an important strategic step, the Academy decided to expand in granting academic scientific degrees in the field of engineering and business administration as part of its mission to provide educational and training services with a distinguished quality. This strategic step necessitated the re-naming of the Academy to "Arab Academy for Maritime Transport," and the expansion of its fields to become an attraction point for students. With the success of the Academy in its mission and in holding its ground, as well as adding new specialties within its activities in engineering and business administration, its title was further changed in October 1996 to become "The Arab Academy for Science, Technology and Maritime Transport."
The Academy currently includes 12 colleges, 13 institutes, 14 specialized centers and 5 deaneries distributed through a number of branches, in addition to the integrated simulators complex and the complex of The International Maritime Organization in the main HQ of the Academy in Abu Qir, Alexandria, Egypt. Its branches are distributed as follows:
Abu Qir Campus, Alexandria, Egypt
Miami Campus, Alexandria, Egypt
Masr Elgedida Campus, Cairo, Egypt
Dokki Campus, Cairo, Egypt
Smart Village Campus, Cairo, Egypt
Port Said Campus, Port Said, Egypt
South Valley Campus, Aswan, Egypt
Alamein Campus, Alamein, Egypt
Sharjah Campus, UAE
Latakia Campus, Syria
The Academy offers 42 Bachelor's degrees, and 81 Master's degrees in different fields, such as Maritime Transport, Engineering & Technology, Management, Computing & Information Technology, Logistics, Communication & Media, Fisheries Technology & Aquaculture, Law, Dentistry, Pharmacy, Artificial Intelligence, and Medicine. The postgraduate studies system includes a college specializing in postgraduate studies in Management, in addition to 9 specialized institutes that offer academic programs such as Vocational Master's and doctoral degrees, a doctoral degree in Philosophy, as well as consultancies and varied training courses.
Additionally, the Academy has been a pioneer among all the Egyptian Educational establishments in obtaining the ISO certificate in education since 1999. Meanwhile, the Academy has been widening the range of accreditations and partnerships with accrediting bodies, including local ones like The National Authority for Quality Assurance and Accreditation (NAQAAE) in Management and Engineering studies, along with international ones, such as the Accreditation Board for Engineering & Technology (ABET), The Royal Institute of British Architects (RIBA), the German Accreditation body in Maritime Transport (ZEvA), FIBAA in International Transport and Logistics, and the American Accreditation of the Association to Advance Collegiate Schools of Business (AACSB) in Management and Technology.
At the program-level, students will be assigned an advisor who is either the SBGI Executive Director, Associate Director, or International Studies Program Coordinator. These advisors will be available for academic and professional advice and mentorship.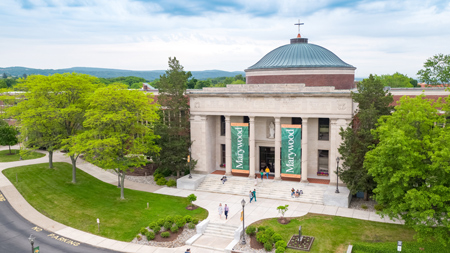 University-level resources:
The Office of Student Success

assists students with tutoring, writing, assistive technology, and disability services.

The Counseling/Student Development Center

assists students with time management, study skills, counseling, and therapy to help students identify, clarify, and resolve critical issues.

The Learning Commons offers a vast array of learning resources including ebooks and journal databases. The librarians have created a detailed research guide for business students to assist with their search strategies. MBA students may also utilize the online interlibrary loan system to request articles and book chapters that are not available in the library's databases. The material is emailed directly to the students in 2-3 business days.
Customize Your Degree
Based on career trajectory and areas of interest in the dual programs, students can choose from one of three MBA concentrations for a deeper business understanding. Additionally, students who hold an MBA can apply for a Doctorate Program that gives the chance to obtain both doctorate of Business Administration from AASTMT and a Ph.D. in Strategic Leadership and Administrative Studies from Marywood University.
MBA Concentrations:
MANAGEMENT INFORMATION SYSTEMS
Doctoral Degrees:
DOCTOR OF BUSINESS ADMINISTRATION (DBA)
PH.D. IN STRATEGIC LEADERSHIP AND ADMINISTRATIVE STUDIES
Marywood's business programs are accredited by Accreditation Council for Business Schools and Programs (ACBSP). The ACBSP accreditation is an excellent indicator of the quality of the program. The program requires 36 semester-credit-hours. It can be completed in as few as 16 months. Each course is taught between 7-10 weeks.
Apply to the AASTMT–Marywood Dual Programs
The AASTMT-Marywood Dual programs will help you advance in your career while earning degrees from top ranked universities in the United States and Middle East. You will build lasting relationships with ambitious professionals during collaborative classes, immersive Summits and live events while learning new ways to sharpen your analytical skills to lead boldly with confidence.
Contact
Amr Youssef and Hanan Elattar
Tel: +(20111) 178-1111 | Email: marywood@aagsb.aast.edu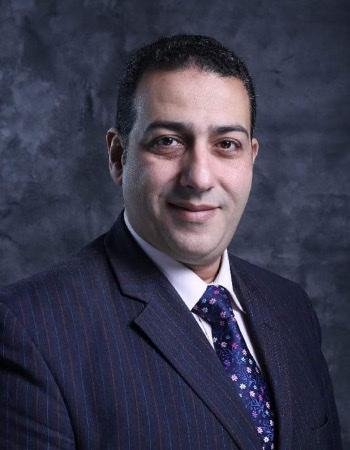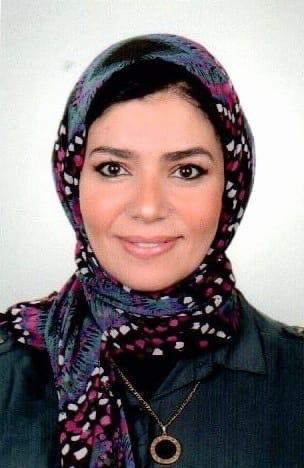 Program Faculty
An International Perspective with Local Practice
This program adopts bilingual and small-sized class teaching styles to help students adapt to the American teaching mode in advance. The teaching faculty is composed of senior professors from Marywood University and AASTMT. The strong faculty team for this program ensures students obtain an international perspective with local practice.
AASTMT-Staff