A Community Confronts Violence: A New Vision
Date/Time: Thursday, October 12, 2023, 6:30 – 8:30pm EDT
Location: Academic Dates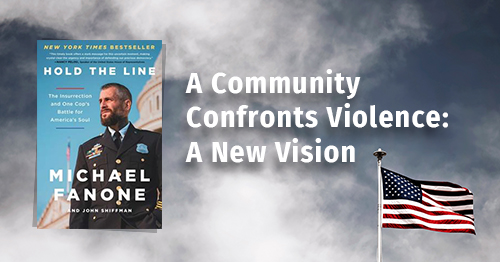 Register for A Community Confronts Violence Special Event
This public event will take place in the Nazareth Hall Latour Room.
A community forum and panel discussion open to the public to raise awareness and better understand the impact of violence in our community...and to learn how we as a united community can decrease risk factors and increase protective factors through the development and implementation of the CDC's Cardiff Model Toolkit for violence prevention. Dr. Matthew Schaffer, a local expert in threat assessment and Marywood
Assistant Professor in Clinical Psychology will discuss the types, neurobiology, assessment, and consequences of violence; and Keynote Michael Fanone, retired Washington Metro police officer assaulted on January 6th, police analyst, and bestselling author of "Hold the Line" will discuss his perspectives on community violence.
Email Reminder