ARCHIVES
Marywood University
Alumni Awards
The Marywood Alumni Association recognizes accomplished alumni with awards during Alumni Weekend each year. These prestigious honors are bestowed on alumni who demonstrate Marywood's core values in their daily lives.
Alumni Award Winner Archives
2021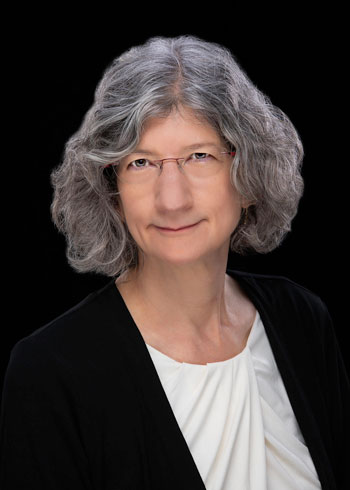 When Ann Boland-Chase earned her Bachelor of Music degree in Music Education from Marywood in 1979, she probably didn't realize that her future path would allow her the opportunity to impact her alma mater in such a powerful way. After learning about an opening in the Admissions Office shortly after graduation, she applied, and the rest is history--a longstanding history of dedication and leadership at Marywood, spanning 42 years and encompassing a professional journey that includes experience in Admissions, Alumni, Registrar's, and her current role as Vice President for Enrollment Services and Student Success. Her passion as a musician has never waned, evidenced by her frequent performances at services and special events for churches throughout the Diocese of Scranton for many years. Ann has earned the admiration and respect of all her colleagues. She is known both for her sound advice and reasoned judgment, as well as her quick wit and dry humor. While Ann will soon be embarking on a well-deserved retirement, she is quick to note that students have always been her favorite part of her work, and she has never found herself too busy to take the time to help a student in need of her good counsel.
For her abiding and longstanding dedication to her alma mater and its core values, the Marywood Alumni Association is pleased to recognize Ann Boland-Chase '79 with the 2021 Sister M. Denis Donegan Award for Long Term Service to Marywood.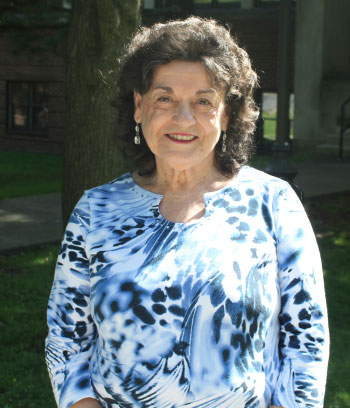 Michele McDade, a member of the Marywood Class of 1970, reflects Marywood's core values in all she does. After graduating from Marywood with a Bachelor of Arts degree in Elementary Education, with a minor in French, she served as kindergarten teacher in the Scranton School District for 35 years until her retirement. Throughout her career, Michele mentored and trained many student leaders from local colleges and universities, including Marywood. The range of organizations, causes, and events to which Michele has lent her loving heart and able hand is considerable, focusing primarily on efforts that assist the poor and vulnerable, deepen her Catholic faith, or enrich her cherished Italian heritage, as well as those which empower and educate. She is an active and productive member of the Keystone Chapter of UNICO National, which supports local charitable endeavors, and also gives her time to the St. Francis Soup Kitchen. Michele served as a co-chair for her 50th reunion committee at Marywood, has been a member of the Marywood Alumni Association Board, and was recognized with the Sister M. Denis Donegan Award for Long Term Service to Marywood in 2016.
For her considerable commitment to service in the community, along with her exemplary professional record of excellence and empowerment, framed always by her deep faith and her respect for others, the Marywood Alumni Association is pleased to recognize Michele Abbott McDade '70 with the 2021 Golden Marywoodian Award for the Class of 1970.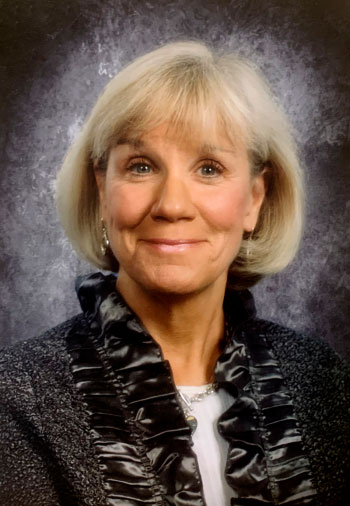 Patricia A. Lawler, a member of the Class of 1971, set the stage for a lifetime of dedicated service to her community during her Marywood years. Patty was Class President, and she always enjoyed student activities on campus. It was a given that she would continue her life of leadership and service. Patty never met a good cause that she didn't like, serving in leadership roles from "Adopt A Ward'' at Clarks Summit State Hospital to Teacher Liaison to Lakeland School Board. Her favorite awards include: Northeast Woman, Best Elected Official of the Abingtons in 2017 and 2018, The Rotary Four Way Test award, 15-Year Honor Pin, Auxiliary, ClarksSummit Fire Co.#1. Currently, Patty is the Facilitator of the Friday Morning Company at her home church, Our Lady of Snows, Clarks Summit, and is the President of the Laurel Garden Club. She holds a Bachelor of Arts degree in Theater, as well as a master's degree in Theater and Directing at the Catholic University of America, and she taught elementary school for 35 years in the Lakeland School District. Patty, resides in Dunmore with her dog, Maxx Barrett, has supported and served on the Board of The Humane Society, St.Joseph's Auxiliary Board, The Society of Irish Women. and Executive Board of Pennsylvania Democratic Women. In 2008, the 110th Congressional District sent her to the Democratic Convention as a Delegate for John Kerry. Patty also served in municipal government in the Abingtons as Councilwoman and Mayor. Over the years, she has planned several Marywood class reunions, and chaired the Class of 1971's 10th, 20th, 25th, 35th, and 45th reunions.
For her considerable commitment to service in the community, along with her exemplary professional record of excellence and empowerment, framed always by her deep faith and her respect for others, the Marywood Alumni Association is pleased to recognize Patricia A. Lawler '71 with the 2021 Golden Marywoodian Award for the Class of 1971.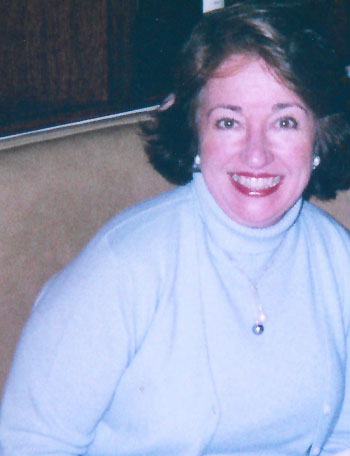 Muriel Scherr Cagney is a 1969 graduate of Marywood University who holds a Bachelor of Arts degree in Special Education. She also attended the College of New Jersey and earned a Master's degree in Special Education. Muriel is the owner of A Remembrance of You, a gift and decorative accessories business located in New Jersey. She has demonstrated her pride in Marywood to the wide circle of her friends, who are spread across New Jersey, Pennsylvania, and New York. She and her husband, Bill, have been consistent supporters of her alma mater, contributing to many projects and scholarships since her graduation. Friends and loved ones admire Muriel as "a shining example of a loving wife, mother, and teacher in countless ways. Her ethical and moral beliefs and her deep Catholic faith have always been transparent. Her continued loyalty and adherence to the spirit of Marywood are exemplified by her service in many activities in her parish, her community, and, most especially, in her family life."
With proud acknowledgement of, and grateful appreciation for, her distinctive leadership, service, and numerous professional and personal accomplishments, which embody the core values of Marywood University, the Marywood Alumni Association is pleased to recognize Muriel Scherr Cagney '69 with the 2021 Distinguished Alumni Award.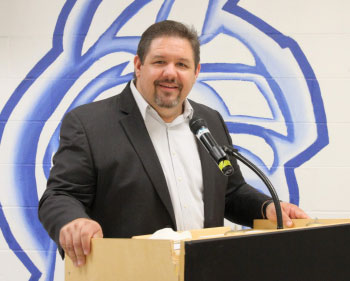 Jeff is a graduate of Marywood twice over, with a Bachelor of Science degree in Mathematics/Secondary Education and a Master of Science degree in Instructional Technology. He jumped right into his education career, teaching at the former Bishop O'Hara High School in 1999 and transitioning a year later to the Mid-Valley School District. He was instrumental in establishing extracurricular and educational opportunities at both schools. Jeff implemented a Mathematics Club, moderated several clubs, such as yearbook, and served as senior class advisor and girls softball coach. His time at Mid-Valley progressed from teacher to Dean of Students to Assistant Principal, and, now, Jeff is the Principal of the Secondary School. His wife of almost 20 years, Brenda (Marywood's Class of 1999) shared that Jeff is "a visionary and is always looking for ways to move the school forward." His Marywood education is the foundation of this drive to serve and lead. Jeff is very involved in his community and church, serving as President of the Borough Council of Dickson City and sitting on committees to revitalize city spaces and to build new parks. He is a director for the Marywood Alumni Association and a role model and mentor to pre-service teachers about to graduate from Marywood. Jeff also manages his son's Little League Team and is a member of the Visitation of the Blessed Virgin Mary Church choir and Chairman of the annual Mardi Gras fundraiser.
Adding to these accomplishments, with grateful appreciation for all he has done to lead by example and embrace inclusivity, the Marywood Alumni Association is pleased to recognize Jeffrey R. Kovaleski '98 with the 2021 Alumni Achievement Award.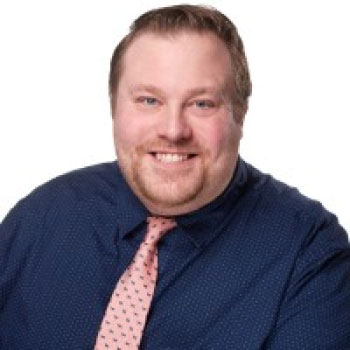 A three-time graduate of Marywood University, Dr. Kania holds Bachelor of Arts in History/Political Science (Pre-Law), Master of Business Administration (General Management), and a Doctor of Philosophy in Administration and Leadership. Dr. Kania began his career at Marywood as a Graduate Admissions Counselor in 2011 and currently serves as Associate Director of Admissions at Geisinger Commonwealth School of Medicine in Scranton. As a higher education professional, Dr. Kania previously served as the Pennsylvania Chapter President of NAGAP from 2014-2016 and then as Past President from 2016-2018. He presently serves on its 14-person governing board as the Chair of the Publications Committee. As a scholar and researcher, he has peer-reviewed, published, and presented on regional, national, and international levels in areas such as enrollment management, higher education leadership, and higher education marketing and communications. Dr. Kania has been very involved with giving back to his alma mater, always striving to encourage Marywood students and alumni alike to become more actively engaged in their area and to have a positive, long-lasting impact on their community and profession that they serve. He was a Director for the Marywood Alumni Association from 2011- 2017 and served as Second Vice-President within that time frame. In addition, he was the 2011 Class Representative and Chair of the GOLD (Graduates of the Last Decade) Committee for the Marywood University Centennial Campaign.
To his numerous accomplishments, the Marywood Alumni Association is pleased to add its own recognition, by presenting Stanley J. Kania III, Ph.D. '11, '14, '19 with the 2021 Recent Alumni Award for Professional Achievement.
2020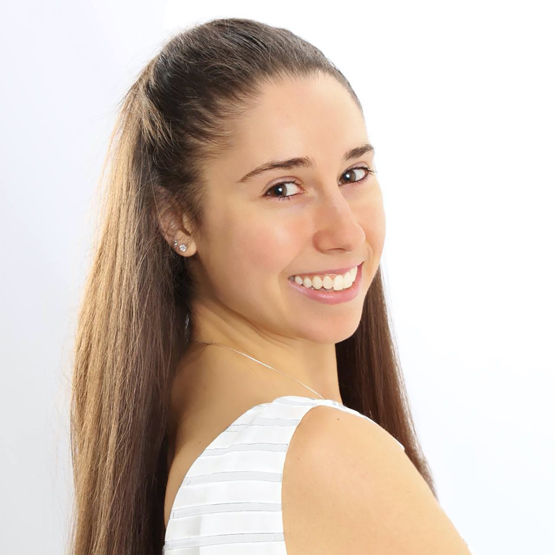 Diana D'Achille is a 2014 Marywood University Student-Athlete Cum Laude graduate who earned a Bachelor of Fine Arts degree. She majored in Graphic Design with a minor in Multimedia.
Shortly after graduating, Diana secured a job as a Visual Web Designer at Verizon. Ms. D'Achille advanced through several positions within the company. Now in her current role as a User Experience Manager on Verizon's Corporate Communication Team, Diana works closely with their development team and business units to execute new web designs for Verizon's website. Diana has recently been acknowledged by Verizon for her dedication during the COVID-19 pandemic where she helped design an emergency resource landing page to support valuable crisis information on their website.
In Diana's free time, she focuses on improving her skills. Diana has designed and coded over 100 digital clock faces for Fitbit's App Gallery, she has an online store with her low polygon animal designs printed on fitness apparel, and she designed two iOS message sticker apps for the iPhone. Diana has received recognition from Fitbit on her animal clock faces. A popular one called Jess, a Labradoodle, has been featured on Fitbit's App gallery homepage for over a year. Diana's Growing Triceratops app was selected as one of Fitbit's Staff Picks in Oct/Nov 2019.
"Education does not stop after you graduate" states Diana D'Achille who is determined to stay on top of the forever changing technology in her field. Diana earned her Master of Science degree from Quinnipiac University in Interactive Media with a concentration in User Experience in 2019. She also previously earned a Mini Masters User Experience Certificate from Rutgers University and a Web Master's Certification from the County College of Morris.
Diana has always felt the importance of being physically fit. She earned "All Academic" every semester at Marywood while also being honored with "Female Athlete of the Year" twice. When not sitting at her desk designing, Diana continues her fitness passions and has set a goal of completing the Berlin Marathon this fall. Diana has run over 100 5k races for various charities. The Verizon 5k Corporate Challenge has been her favorite for the last five years. She loves encouraging her co-workers and supporting an event that helps the Jersey Battered Women's Service.
Diana considers herself extremely fortunate. She expresses "I am incredibly thankful and contribute much of my success to the many amazing people I have encountered in my life; professors, coaches, co-workers, teammates, etc."
Instagram - instagram.com/Diana_DAchille
Activewear - animalspandex.com/
Free iOS Stickers - https://apps.apple.com/us/app/heggy/id1341461557
Fitbit Clockfaces - animalclockfaces.com/
Growing Fitbit Clockfaces - clock-faces.com/
Portfolio - dachilledesigns.com
Awards
2020 Recent Alumni Award of Excellence for Professional Achievement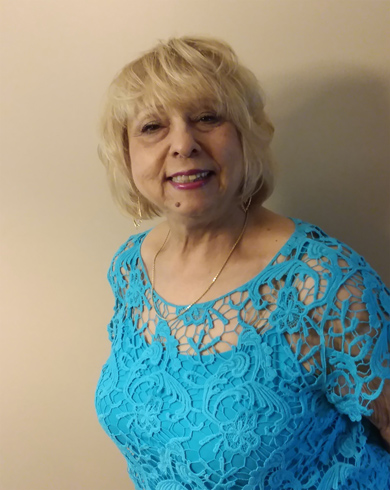 Cathy Gerard is a member of the Marywood University Class of 1970. She has exemplified the core values of Marywood as an educator, community organizer, mental health counselor and in her current role working in economic development and employment and training. She has touched the lives of all ages through her involvement in the Scranton School district in her early career teaching summer school and sixth graders molding the minds of our young and later in her 40 years in the employment and training field through career counseling of low income and disadvantaged Adults and Dislocated Workers.
During the 70's, Cathy's career shifted to a role as military wife in Texas, Arizona and the Panama Canal Zone. Again reverting to her roots and training at Marywood, she began a second phase in the area of community involvement. During that time she completed coursework and attained her Master's degree while volunteering as a mental health worker with military families and becoming very involved in Army Community Services. Through information, education, guidance and community involvement, the skill sets acquired at Marywood of service to others were cultivated. Through involvement in the mental health system in Arizona, Cathy was instrumental in assisting both clients and families attain services to overcome mental health issues. Also at this time, grassroots community organizing was necessary to set up satellite clinics in two surrounding communities where services were none existent and funds not available to acquire office space. With a strong commitment to helping others, another core value learned at Marywood, Cathy was able to link families to services so that their loved ones could stay in the community.
In the late 70's, Cathy had the opportunity to live in the Panama Canal Zone when the negotiations were under way to return the canal to the Panamanian Government. Again working in the capacity of community organization, Cathy, along with a social worker friend, conducted Parent Effectiveness Training for military families and interdenominational Youth programs. Over the three year time frame, Cathy interacted with many different branches of the military in an educational capacity and through fund raising activities organizing auctions to raise funds for military families.
Upon relocation to northeast PA, Cathy found a career in employment and training through the Federal Workforce programs. She has worked 40+ years to match job seekers with training in high demand occupations to transition them into self sufficient employment. She has taken on various jobs from counselor, program director, operations manager to Site Administrator. She administers the State and Local Internship Program and the TANF summer youth program where each year 100 to 150 young adults are placed in meaningful worksites to gain valuable experience. In her current position she manages Workforce Innovative and Opportunity Grant contracts and has functional supervision of the partners in the PA CareerLink® system. Her involvement in community projects has included Keystone UNICO (Italian Service Organization), Marywood Alumni Association Board of Directors, Marywood's 50th Reunion Committee, NE Philharmonic and many others. From painting for NeighborWorks, involvement in Habitat for Humanity, serving at St. Francis Soup Kitchen, baking and staffing the stand at St. Joseph's Center Picnic, Marywood Breakfast with Santa and other service projects, Cathy exhibits the Marywood core values and is always giving back to the community.
Awards
2020 Distinguished Alumni Award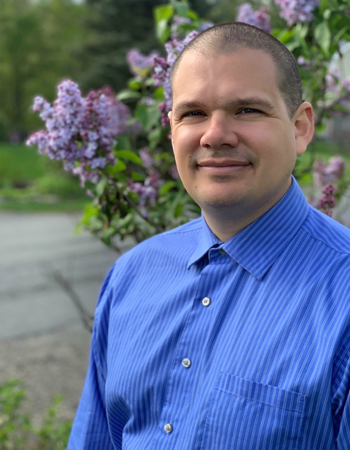 Michael is a 2011 and 2014 graduate of Marywood University with a Bachelor of Arts in Philosophy and a Master of Science in Physician Assistant Studies respectively. He was born in Texas before moving all over, first to Canada then to Pennsylvania, Florida, Portugal, back to Pennsylvania, and then to Germany. He is the second child of five kids.
Prior to starting college, Michael earned the rank of Eagle scout and a Black Belt in Taekwondo. He joined the Army in 2004 and graduated basic training as a 19 D Calvary scout in March of 2005. He started his college education at East Stroudsburg University in the fall of 2005 concentrating first on exercise science but decided to make the switch to nursing.
Before he took a nursing class he was deployed to Afghanistan in support of Operation Enduing freedom as an Embedded Team Trainer. He was the youngest and lowest ranking soldier of his 16 man team. Michael worked daily with the Afghan army teaching military doctrine. He logged over 10,000 miles in convoy operations. Sadly, tragedy struck his team in August of 2008 where he lost two members of his team; both were mentors to him, notably SGT Jan Argonish. Both encouraged him to continue his education and graduate.
Shortly after their death Michael decided he wanted to be a leader like them as well as become a Physician Assistant which prompted him to find a new institution of study. He started at Marywood University in the fall of 2008. He graduated in 2011 with a Bachelor of Arts in Philosophy. Not only did he get his degree from Marywood but he also started dating his wife Kristen after meeting her in a Bio Medical Ethics class.
Michael married Kristen in December of 2012, welcomed their first child, a daughter, in 2013, completed his Master of Science in Physician Assistant Studies at Marywood in 2014 and added a second child, their son, to the family in 2016.
After Physician Assistant school Michael started working in Critical Care Medicine. He continues to mentor PA students in an effort to share the knowledge and experiences he learned both in life and at Marywood. He is still in the Army and was commissioned as an officer in May 2011 and now holds the rank of Captain. Currently he resides in Clarks Summit with his wife, two kids, two dogs and one cat.
Awards
2020 Distinguished Alumni Award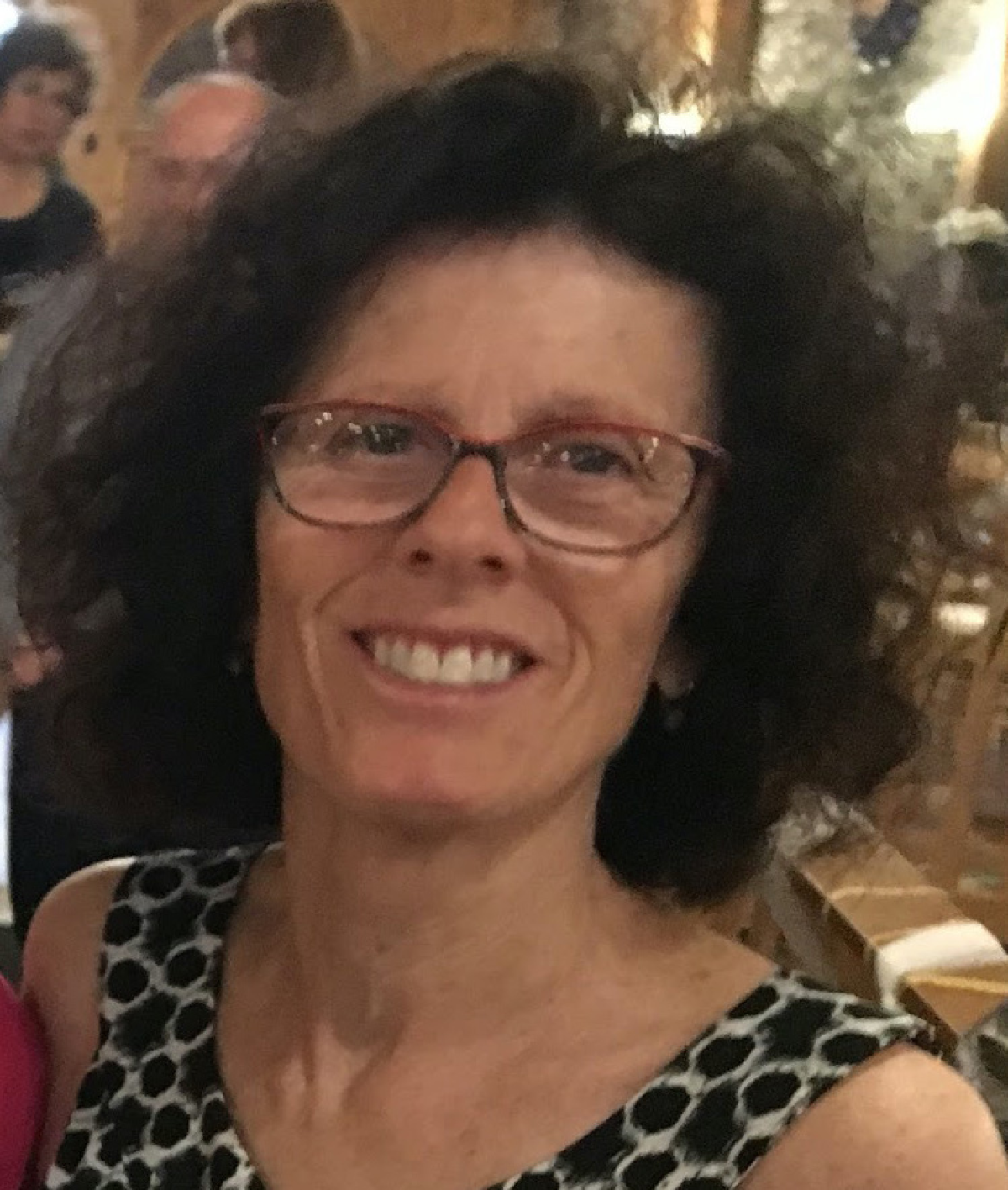 Mary Philipp is a 1980 graduate of Marywood University, earning a Bachelor of Science in Health and Physical Education. Mary has spent her career dedicated to helping young people become self-directed, self-motivated and caring. She has encouraged and supported her students as they learned to demonstrate their work ethic as well as their willingness to cooperate with their peers. She challenged her students to serve as role models for other students. Mary truly embodies the Marywood University core values.
In addition to teaching health and physical education, Mary has also served as an exceptional coach for over 30 years. As a girls head coach for tennis, she guided her team to its first ever conference title even though her students were not the typical "beach club" tennis players that competed in nearby towns. As well, the most statewide recognition took place while she was serving as an assistant girls basketball coach. Her guidance led the team to win 3 conference titles as well as 3 state championships. Between 1985 - 1989 her teams won 95 games and only suffered 6 losses. They also tied a state record (for 2nd place) with a 53-game winning streak. As a leader, in 1990 Mary was responsible for establishing one of the first Unified Sports teams in Connecticut and has served as the host school for an annual volleyball tournament. Her dedication and leadership were recognized when she and her school received the Michael's Cup Award.
Mary and her twin brother were the 8th and 9th children born to Carl and Norine Philipp. The family was blessed with its 10th child, Eileen, who was identified as a Down Syndrome baby. Mary's family did an exceptional job of raising a friendly and remarkable young woman who worked as a waitress for over 30 years. Unfortunately about 4 years ago Eileen's health began to deteriorate. She progressively became more dependent and eventually needed care from others. As Eileen's daily needs increased, Mary became more involved and managed much of Eileen's care.
Even though Mary worked as a full-time teacher she would often travel about 25 miles to care for Eileen one or two times a week and would prepare her food for the week and deliver it. On Saturdays she would spend about 6 or 7 hours with Eileen, giving her a shower and feeding her. As well, she would sing and entertain Eileen to show her how much she was loved. Then on Sundays she would return again but would spend about 10 hours with Eileen, again doing whatever it would take to have Eileen smile and know that she was receiving the best possible care. Eileen's doctor and caregivers often stated that they never witnessed a person who was so well cared for. Mary certainly demonstrated her love and compassion by placing the needs of her sister above her own. She has no regrets that Eileen had the best possible life that she could have had.
Mary certainly demonstrated how caring and compassionate she is. This wonderful woman is certainly deserving of the recognition that Marywood University has bestowed upon her.