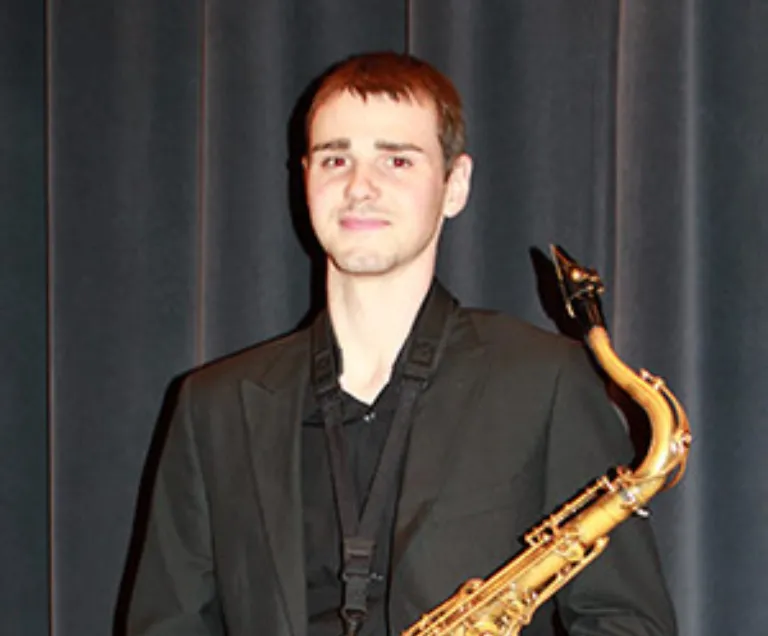 Student Receives Acclaim in Jazz Idol
Ross LeSoine, Swoyersville, PA, a freshman music education major and jazz minor, recently competed in the Pennsylvania Jazz Idol competition at Moravian University. Along with fellow music major, Mark Harvey, Ross performed a rendition of American composer Duke Ellington's classic, "In a Sentimental Mood." Students from schools around the state performed in front of a panel of jazz legends and received critiques.
The esteemed panel featured NEA Jazz Master Dave Liebman, who is widely considered the best saxophonist in the world. Mr. Liebman has performed globally for decades, most notably with the jazz great Miles Davis. He can be found on more than fifty recordings, which date back to the early 70s.
Mr. LeSoine, who plays the tenor saxophone, received the award for "Best Woodwind Soloist." David Jumper, director of Jazz Studies at Marywood University said, "I'm thrilled for our musicians. Not only does this give acclaim to our hard working students, but it also shines a light on the strong music program at Marywood University."