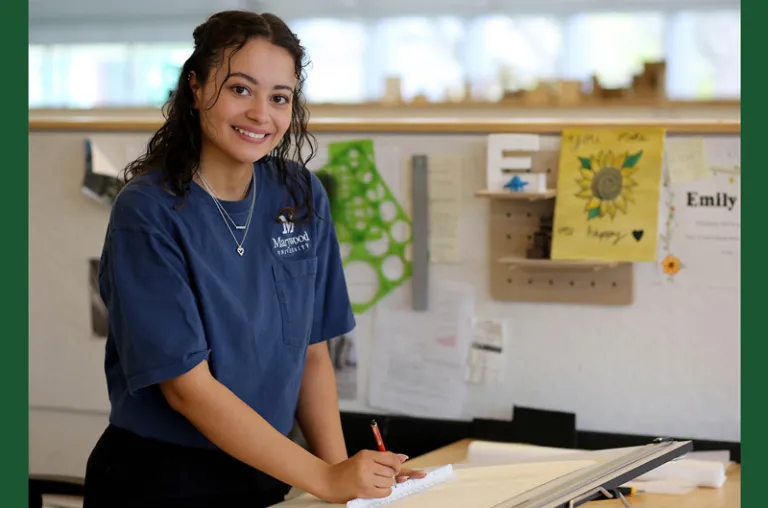 Marywood University Announces a New Master of Architecture Program
Marywood University has established a new Master of Architecture degree (M.Arch). Students with an interest in the program can apply now for a Fall 2024 start.
Part of Marywood University's nationally renowned School of Architecture, the M.Arch degree program is intended for students who will pursue a career as a licensed architect. Accordingly, Marywood's Master of Architecture (M.Arch) program is following in the footsteps of its Bachelor of Architecture degree, which is fully accredited by the National Architectural Accrediting Board (NAAB).
"The Marywood University School of Architecture values conceptual & formal clarity, disciplinary consciousness, social agency, and material speculation to achieve its overarching priority that lies in design's ability to act for the common good of the communities it serves," noted James Eckler, M.ARCH, MSAS, Director of Marywood's School of Architecture.
Mr. Eckler explained that architecture graduate students adhere to a scaffolded curriculum embodying these values, as it prepares them for professional practice that integrates building technologies, environmental design, hybrid representation, fabrication, history and theory. Students can choose from a robust body of elective opportunities within this structure, to define their own areas of specialized interest.
Several advanced standing pathways through the M.Arch program are available to prospective graduate students, including those with an undergraduate degree in architecture, interior architecture, interior design, or allied disciplines, such as architectural engineering.
Get More Details: