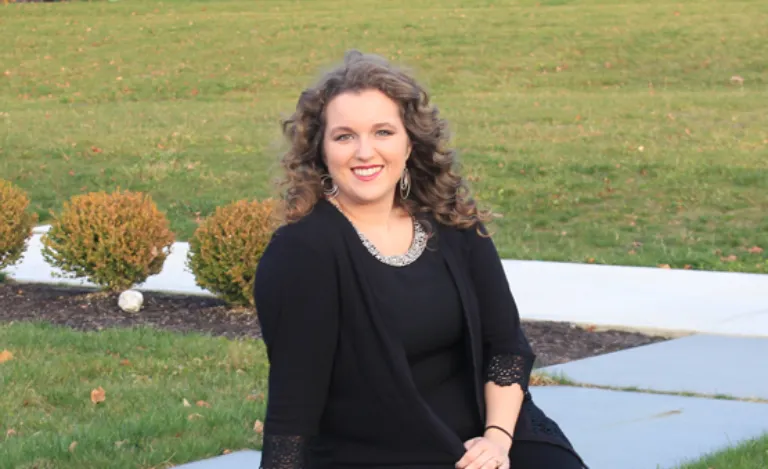 Communication Arts Student to Receive Professional Promise Award
Kristen Gabriella Pietryka, Old Forge, Pa., senior advertising and public relations major and business minor, was recently notified that she will receive the Anne Sceia Klein Award for Professional Promise. The Public Relations Society of America (PRSA) Philadelphia distributes the awards in December at the Pepperpot and Achievement Awards Ceremony, Philadelphia, Pa.
The PRSA Achievement Awards honor extraordinary individuals for excellence in public relations. The Anne Sceia Klein Award for Professional Promise recognizes a college senior who is a member of a Public Relations Student Society of America (PRSSA) chapter that is affiliated with Philadelphia PRSA and who has demonstrated his or her dedication to advancing himself or herself in the field of public relations. Anne Klein Communications Group judges this award independently.
The daughter of David F. and Helen M. Pietryka, Kristen is the president of the PRSSA and American Advertising Federation Chapter at the University, and she is currently interning at Net Driven, Scranton, Pa. Additionally, she is the managing editor of the communication arts department blog, "Frame Your Future," and is a founding member of the media group, which was established in fall 2016 at the University. Recently, Ms. Pietryka managed the promotional process and social media coverage of the first-ever televised election coverage by the student-run television station, TVMarywood.