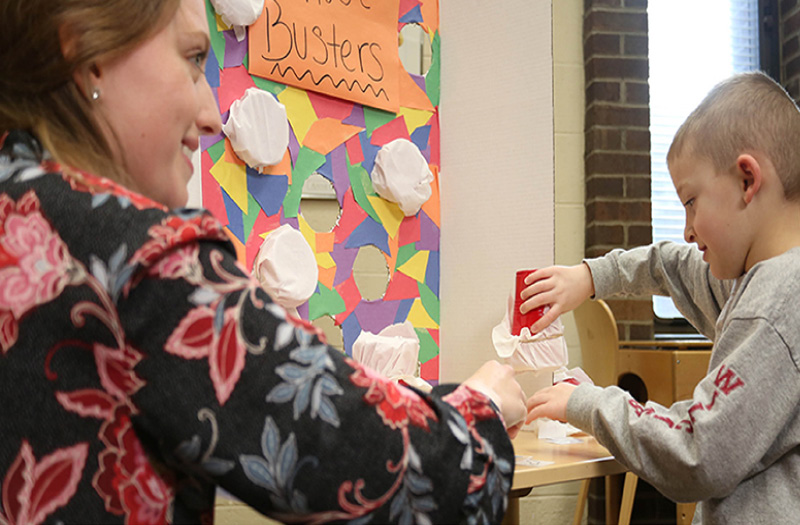 Speech, Language Pathology Student Earns Honors from National Organization
Taylor Patullo, Scranton, Pa., a graduate student in the five-year speech-language pathology program, was recently awarded with Member Honors from the National Student Speech-Language-Hearing Association (NSSLHA).
According to the NSSLHA website, "Member Honors are awarded on the basis of scholastic achievement, service to the academic unit, professional conduct, and service to NSSLHA."
At the NSSLHA Awards ceremony in Philadelphia, Pa., Ms. Patullo was awarded with a certificate, honors cord to wear at her graduation ceremonies, and a complimentary registration for the American Speech-Language-Hearing Association's (ASHA's) annual conference.
Visit CSD Site, or call (570) 340-6022 for additional information about the department.