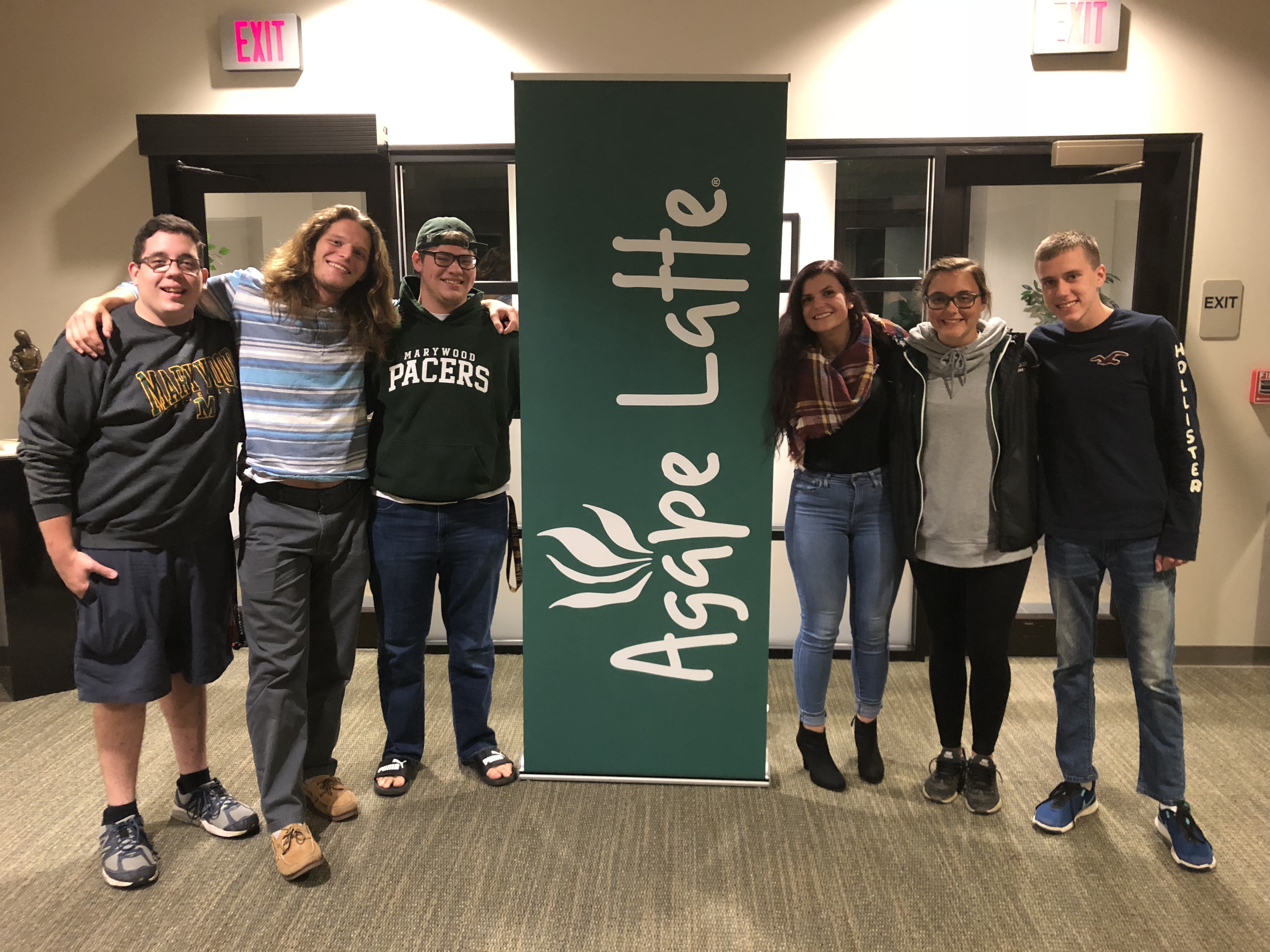 Fresh-brewed Faith Stories
"Agape" is a Greek word for a kind of love that seeks nothing in return. The Agape Latte program, originally developed by the Church in the 21st Century Center (c21) at Boston College, derives its unique name from the Greek word for God's unconditional love (agape) and pays homage to the program's coffeehouse atmosphere (latte). Agape Latte combines coffee, faith/life conversations, and a comfortable environment to ask questions. This student-driven model has expanded to colleges across the country, including Marywood University.

At Marywood, Agape Latte provides a safe, social environment for students who are seeking to learn more about how faith applies to real life questions, in addition to learning about a faculty member's experience with faith and life. The free food and coffee are also a plus! Brien McChesney, a sophomore Religious Studies major, is an organizer and supporter of the event on Marywood's campus. He states, "Discussing how our faith and life intertwine is at the very heart of Catholic Identity."

Agape Latte events occur 1-3 times a semester at Marywood, with the next event scheduled for Sunday, November 18, 1-3 p.m. in the Fireplace Lounge at Nazareth Student Center. Join the conversation!

Learn more about the national program at the Agape Latte National YouTube page, featuring inspiring, faith-filled conversations with amazing people.