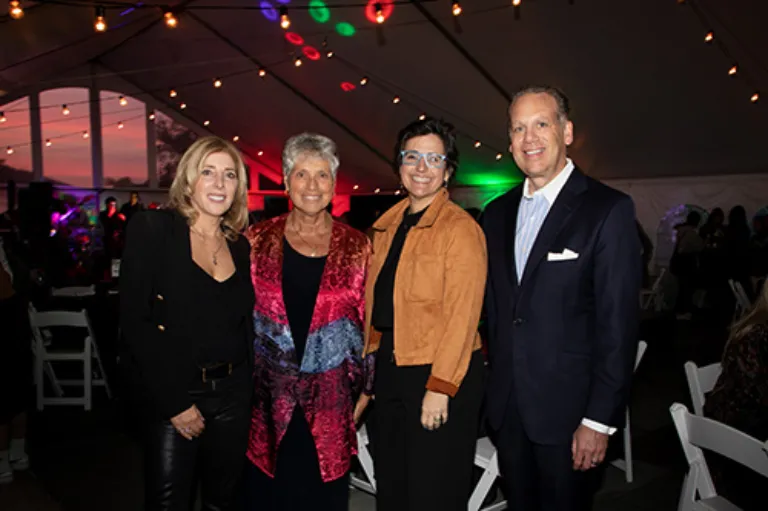 EMPOWER: The Campaign for Marywood Kicks Off
At an outdoor celebratory launch event on Friday, September 22, 2023, Marywood University announced the public phase of its comprehensive campaign, EMPOWER: The Campaign for Marywood. The event, which featured the popular local band, The Chatter, kicked off the campaign as well as Marywood's Alumni and Family Weekend. Alumni, students and their families, faculty, staff, and members of the greater community attended the announcement and the celebration that followed.
EMPOWER is a multi-year effort to raise $30 million with three priority areas: to create access to education through scholarships for students with financial need, to reimagine campus through the construction, renovation, and renewal of buildings and spaces to support growing programs and next-gen learning, and to enhance the student experience through annual and endowed philanthropic support. To date, Marywood has raised $24 million from alumni, parents, and friends of the University during the quiet phase of the campaign.
During the event, Marywood University President Sister Mary Persico, IHM, Ed.D. introduced the official campaign video, and followed its presentation by stating, "Through the EMPOWER campaign, we are embarking on a journey that transcends the boundaries of our campus. The impact of this campaign will ripple far beyond these walls, reaching into the very heart of our local community and contributing to the development of the region." She continued, "By empowering our students, by fostering innovation and learning, we are sparking a chain reaction that will uplift our local communities, stimulate economic growth, grow the workforce, and inspire a brighter future for all."
Campaign co-chairs, Marywood Board of Trustees Chair Lisa Lori, Esq. and Marywood Trustee Robert Tamburro, followed Sister Mary, with Atty. Lori noting, "Marywood's commitment to education has always been steadfast, empowering students to believe in themselves and serve their communities…Together, we will create, reimagine, and enhance the future of Marywood University."