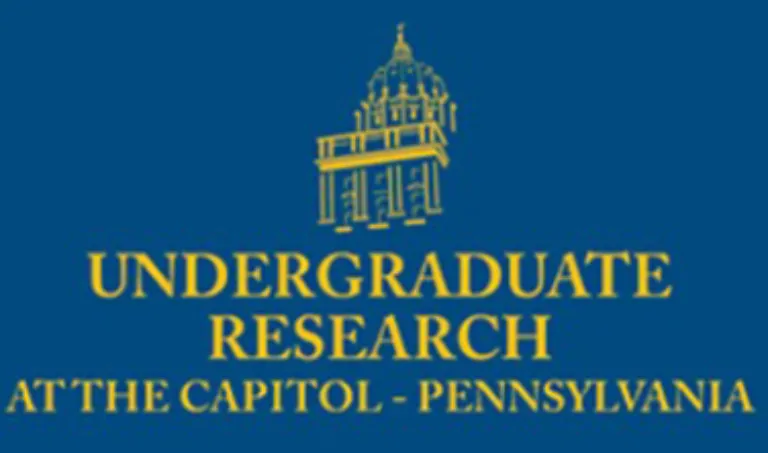 Criminal Justice Student Presents Research at State Capitol
Senior undergraduate criminal justice student, Tanya Harty, Lake Ariel, Pa., recently presented her research at the 2017 Undergraduate Research at the Capitol (URC-PA) event, Harrisburg, Pa.
Ms. Harty, under the direction of her faculty advisor, Brian Monahan, Ph.D., director of Criminal Justice and Sociology, completed her project as part of the Honors component for her social problems class.
"I was excited to be selected to present my research at the State Capitol, especially since a maximum of only two students per university can be selected each year," said Ms. Harty.
For her project, Ms. Harty focused on the troubling conditions that are present in today's society and how they have the potential to become completely developed into social problems, which generate public concern, media attention, and policy response. Using the model from Damned Lies and Statistics, authored by Joel Best, Ms. Harty explored the 2012 movie theater shooting of Aurora, Colorado, and utilized it as a case study to demonstrate how this phenomenon might occur.
The URC-PA poster Conference is an educational event allowing the undergraduate students enrolled in Pennsylvania colleges and universities to showcase their research talents to the Commonwealth's key decision makers. Participants spend the day in the Pennsylvania Capitol Building, share experiences and ideas with their counterparts from other schools, and enlighten state legislators on topics that are important to the students and our society.