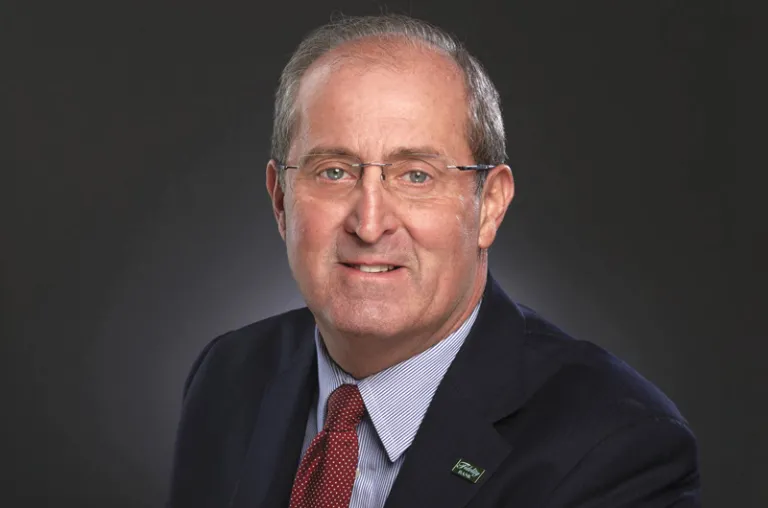 SBGI Leadership Symposium on Values-led Business
Marywood University's School of Business and Global Innovation (SBGI) is hosting a Leadership Symposium, "The Value in Values-led Business," on Wednesday, April 19, from 3-7 p.m., in the Latour Room, Nazareth Student Center. The event is free and open to the public. All attendees will receive a ticket for a door prize, which will be drawn at the conclusion of the event.
Chris Speicher, Ph.D., SBGI Executive Director, will offer welcoming remarks, and the event will feature a student/alumni panel discussion at 3:15 p.m., followed by a poster session and networking. Light refreshments will be served at 4:30 p.m. Daniel J. Santaniello, President and CEO of Fidelity Bank, will deliver the keynote address at 5:30 p.m.
Born and raised in Lackawanna County, Mr. Santaniello is a 1990 graduate of Marywood University, where he earned his Bachelor of Science degree in Accounting. He has been the President and CEO of Fidelity Bank since 2010. Prior to that, he served the organization as Executive Vice President/Chief Operating Officer and as the head of Retail Banking.
Through his vision for the future of community banking, Mr. Santaniello has successfully transformed Fidelity Bank into an organization passionate on delivering an unparalleled client experience by focusing on the needs of its bankers, clients, community, and shareholders. Under Mr. Santaniello's leadership, Fidelity Bank's assets have increased 323.44%.
He is dedicated to both his profession and to many local philanthropic and civic organizations throughout Northeastern Pennsylvania. He proudly served on the Board of Directors for the Pennsylvania Association of Bankers, and his commitment to his community has been honored by several civic and cultural organizations. Currently, Mr. Santaniello serves as Chairman Emeritus of the Board of Directors for the Greater Scranton Chamber of Commerce and the Scranton Cultural Center, Chairman of the Board of Director's for Friendship House, and the Marywood University Board of Trustees. He is a committee member for the Lackawanna County Northeast Visitors Bureau, IHM Finance Committee, and the Lackawanna Industrial Fund Enterprises. Mr. Santaniello also is the former Treasurer of St. Joseph's Center Foundation. He is a passionate volunteer of his time and talent through fundraising for the Women's Resource Center and his alma mater, Marywood University. Additionally, he serves on his church's Finance Council at Saint Eulalia's Parish, Moscow.