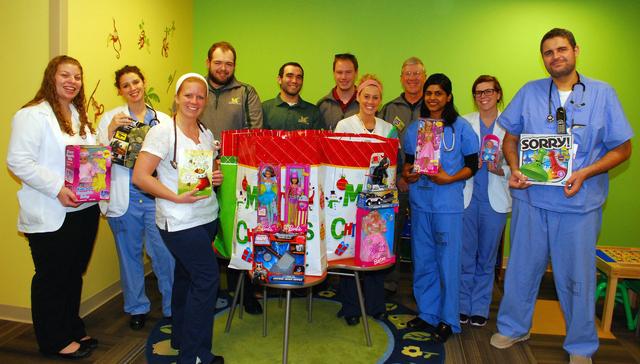 Aviation Club Runs Its Fifth Annual Toys for Tots Fundraiser
The University's Aviation Club held its annual fundraiser, Toys for Tots, which raises funds through various on-campus events. Following the fundraisers on campus, members of the Aviation Club purchased and delivered toys to children in the pediatrics department at Moses Taylor Hospital.
Pictured (left to right): Daniel Piette, Lake Ariel, senior aviation student and president of the Aviators Club; Captain Joseph A. McDonald, director of the Aviation Program; Shannon Kaspriskie, R.N., Moses Taylor Hospital; Matthew McDonald, Clarks Summit, Pa.; and Megan Schaefer, R.N., Moses Taylor Hospital.