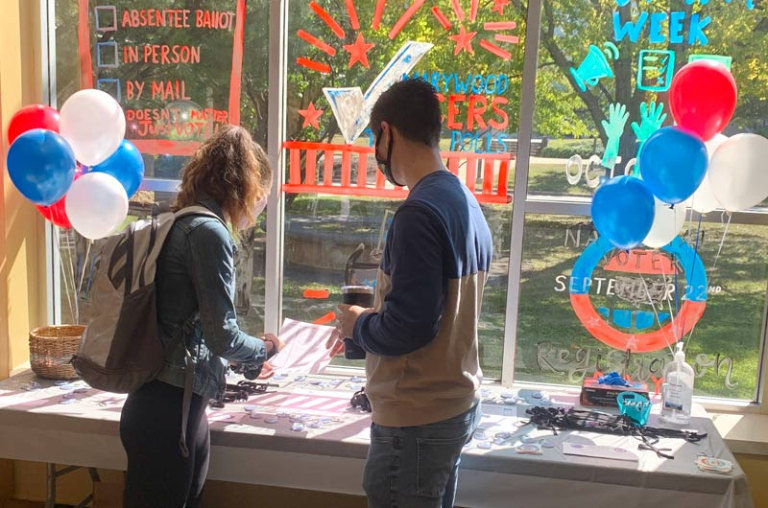 Marywood Recognized as One of America's Best Colleges for Student Voting
Marywood University, Scranton, Pa., has been named one of America's Best Colleges for Student Voting by Washington Monthly.
The 2022 honor roll recognized 230 schools out of a total 850 that received consideration. Of those on the list of 230 schools, 127 had a registration rate of 85 percent or more—compared to only 16 such schools on 2021's honor roll. Marywood is among those institutions with a greater than 85 percent voter registration rate, thus meriting this national recognition.
To make the student voting honor roll, universities had to submit 2020 and 2022 action plans to the ALL IN Campus Democracy Challenge. Schools also needed to have signed up to receive data from the National Study of Learning, Voting, and Engagement (NSLVE), which calculates college-specific registration and voting rates. Also, they must have made their 2018 and 2020 NSLVE data available to the public. In short, schools need to have shown a repeated commitment to increasing student voting—and to have been transparent about the results. The list was then ordered by student voter registration rate.
Michael Kalage, Director of Student Engagement & Civic Initiatives, said, "Marywood University is honored by this recent national recognition and will continue to pursue measures to further strengthen and improve our student voter registration and voting rates."