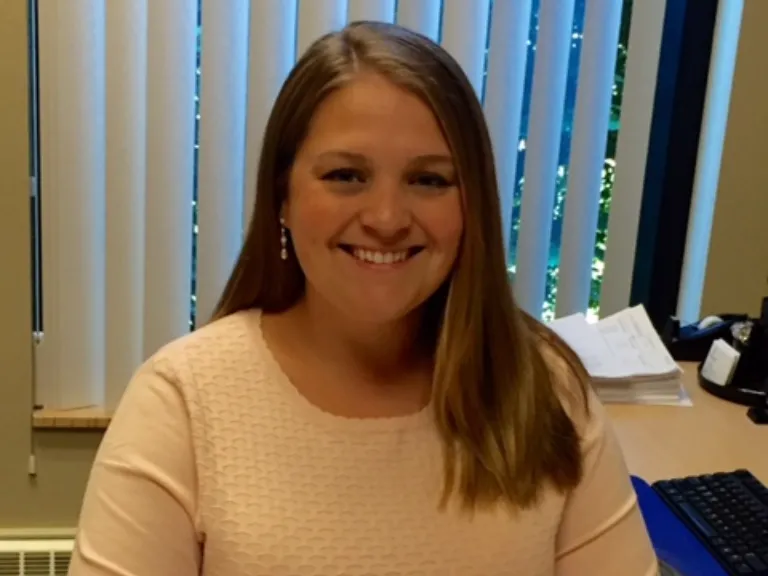 Physician Assistant Academic Director Earns National Recognition
Abigail Davis, Dunmore, Pa., MPAS, PA-C, academic director in the Physician Assistant (PA) Program, was recently selected by the National Commission on Certification of Physician Assistants (NCCPA) for earning a Certificate of Added Qualifications (CAQ).
Ms. Davis was recognized for earning a CAQ in Emergency Medicine, a distinction earned by meeting licensure, education and experience requirements and then passing a national exam in the specialty. She is one of 26 physician assistants in Pennsylvania to earn a CAQ in Emergency Medicine since the program's inception in 2011.
According to the NCCPA's news release, "Certified PAs are prepared and proven providers who contribute real value to the healthcare of this nation," says Dawn Morton-Rias, Ed.D., PA-C, president and CEO of NCCPA. "They graduate from demanding master's-level programs, pass a rigorous certification exam, and maintain certification at the highest level through continuing medical education programs and retesting throughout their careers. Certified PAs increase access to care for patients in every specialty and clinical setting, including those that are historically underserved," she continued.
CAQs are offered to certified PAs in seven specialties: cardiovascular and thoracic surgery, emergency medicine, hospital medicine, orthopedic surgery, nephrology, pediatrics and psychiatry.
Ms. Davis joined the Physician Assistant Program at the University in 2014 as clinical coordinator. She currently also works part-time at Emergency Services P.C. at Geisinger Community Medical Center. She earned both her bachelor's degree in medical science and her master's degree in physician assistant studies from Marywood.