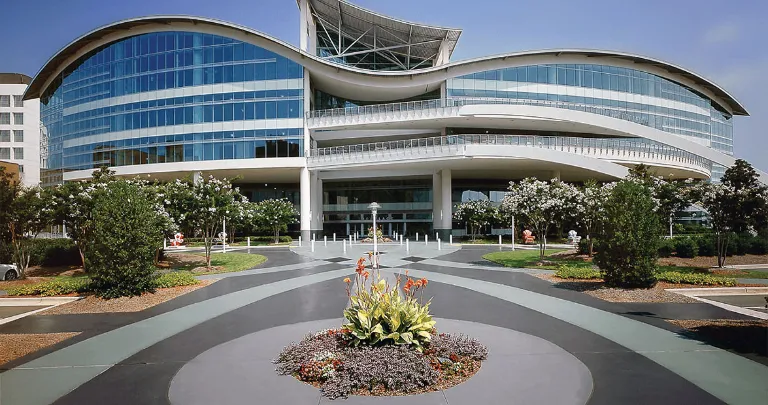 Opportunities Beyond the Classroom for Interior Architecture Students
In 2016, for the second consecutive year, Marywood University architecture and interior architecture students spent the summer academic session learning about and preparing for "The Groovystuff by Design: Connecting Education with Industry Challenge." The special topics course, taught by Stephen Garrison, assistant professor of interior architecture/design, focuses on residential furniture design, using recycled materials.
The work created during the studio will be exhibited in a sponsored booth at the High Point Market in North Carolina this fall. High Point designers, manufacturers, and retailers will judge the attending students' work. The winning entry will go into production with Groovystuff, and students will be able to earn royalties on their sales.
Chris Bruning, guest lecturer, presenter, and founder of Groovystuff, commented on his Facebook page, "The NUMBER ONE reason I continually support the university design programs across the country is that right after opening and reviewing the Groovystuff parts kit, you can just feel how the wheels have started to turn for a new creation…at Marywood University's summer of 2016."
Groovystuff is a not-for-profit company that represents a breakthrough approach to the nurturing of home furnishings design talent, in partnership with leading U.S. colleges and universities. Its foundation, "The University Hall of Innovation & Job Creation," sponsors this initiative, which provides an opportunity for students to demonstrate sustainability through an eco-friendly furniture design challenge.
Marywood students debuted their final design projects at both the Las Vegas World Market, July 31-August 1, 2016, and at the High Point Market in High Point, North Carolina, October 22-26, 2016.
In addition to the students from the summer 2016 academic sessions, two Marywood School of Architecture students had the opportunity to sell the prototypes of their products from last year at the High Point Market this fall. They include Gianni Monteleone, fifth-year architecture student, and Emily Scappatura, an interior architecture graduate student, both of whom took the design challenge last summer.