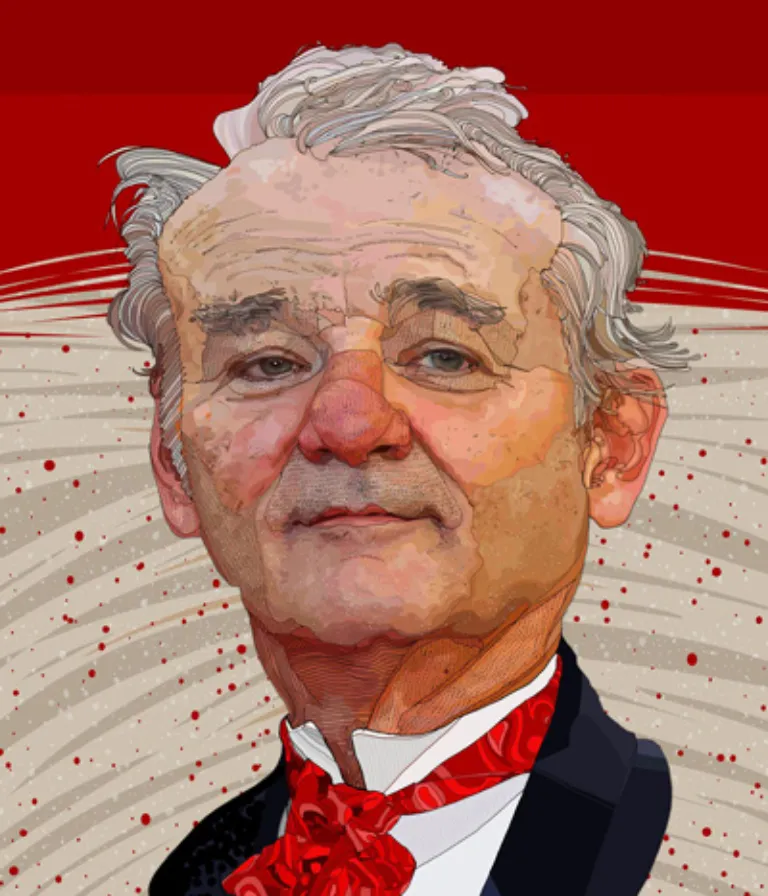 MFA Grad Named a Washington Post Top Illustrator in 2016
The work of Tony Rodriguez, a 2014 graduate of "Get Your Master's with the Masters" fine arts program, was recently selected by The Washington Post as one of the 50 great illustrations from 2016. Art directors at The Washington Post commissioned work from more than 450 artists in 2016 to illustrate politics, entertainment and sporting events, among other topics. The portfolio showcases work from all over the world.
Bill Murray, an actor, comedian, and writer who received the Mark Twain Prize for American Humor at the Kennedy Center, was the subject of the feature article written by Geoff Edgers, national arts reporter for The Washington Post. Mr. Murray's likeness was illustrated by Mr. Rodriguez to complement the article.
Mr. Rodriguez is an award-winning illustrator, who infuses flat color with bold line to convey a sense of spontaneity and simplicity. Although the art is created digitally, it has the look of traditional pen and ink gestural and expressionistic drawing. In addition to being featured in The Washington Post, Mr. Rodiguez's article illustrations have been published in The New Yorker, The Boston Globe, Nurant Magazine, Milk X Magazine, Code Computer Love, The Independent News, Noam Chomsky, and MTV.
Mr. Rodriguez teaches illustration at the Savannah College of Art & Design (SCAD), Atlanta, Ga. Prior to teaching at SCAD, Mr. Rodriguez taught online foundation courses for Rocky Mountain College of Art & Design, as well as life drawing classes at The Well, a non-profit organization that provides social services and adult education.
"I didn't expect the successes that I have achieved to have happened so quickly, but I'm excited about each of the opportunities, and I look forward to the future of my work," said Mr. Rodriguez.
Visit The Washington Post or Tony Rodriguez for more information about the featured illustrations.