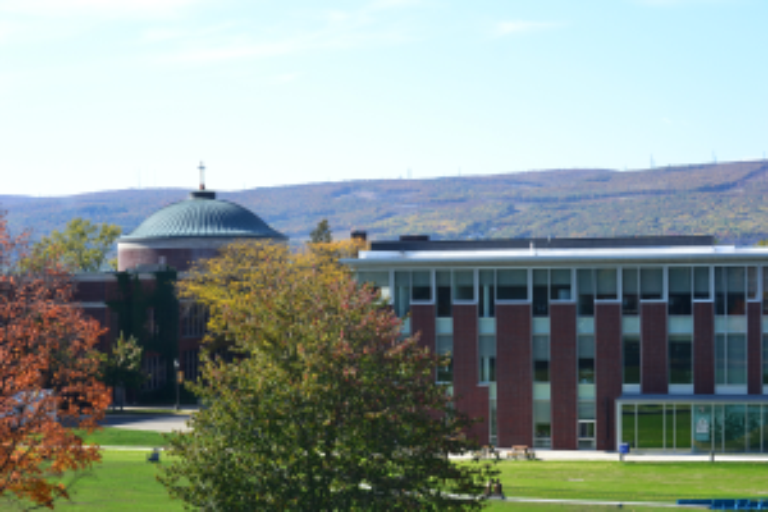 Marywood University Ends Fall Semester with Strong Ratings and Rankings
Marywood University ends its fall semester the way it began—with strong ratings and rankings, as well as with top honors for students, staff, and faculty.
Ratings and Rankings
Marywood Named One of the Top Allied Professions Schools
* #7 Best Allied Health Professions Schools in Pennsylvania; #9 Best Dietetics and Clinical Nutrition Services Master's Degree Schools; #19 Best Allied Health Professions Schools in the Middle Atlantic Region; #26 Best Dietetics and Clinical Nutrition Services Schools; and #69 Best Allied Health Professions Schools.
Marywood Named Best Value Colleges by bestvalueschools.org
Marywood University ranks #17 by bestvalueschools.org for both its traditional and online delivery formats, as well as its tuition, faculty-to-student ratio, graduation rate, and acceptance rate, to name a few.
Marywood University Receives Top Ranking in 2021 Health Care Degree Search
Maywood Ranks Among Top 50 Architecture Degrees
According to Learn.org, Maywood University is ranked at #29 because its undergraduate students have several exceptional ways to earn an architecture-focused degree, including bachelor of architecture (B.Arch.), bachelor of environmental design in architecture (BEDA), and bachelor of interior architecture (BIA).
Marywood Ranks Best Value, Best College for Veterans, and Best Colleges North by U.S. News & World Report
#20 regional institutions
Marywood University is a Top 15 Physician Assistant Programs in Pennsylvania by Turbo Scholars
Marywood Among Money's 2020 Best Colleges
30% of ranking is quality of education
40% affordability
30% outcomes
Marywood's National Honor Society Ranks Among Top 50 Nationally by NSLS Chapters across the country.
Achievements:
Michael Kalage named to NEPA Business Journal's Top 20 Under 40

100% of the Class of 2019 is Employed or seeking advanced degrees
Art Students Win John Lennon Mural Contest
Dr. Lindsey Wotanis Named Distinguished Advisor Award
Student – Jenny Nguyen Wins First place for her documentary at CMA Film Festival
Dr. Ed O'Brien's Research is translated into Persian Language
Krystine Jiménez, was selected to join the next cohort of Cooper-DuBois Fellows at the Pennsylvania State University.