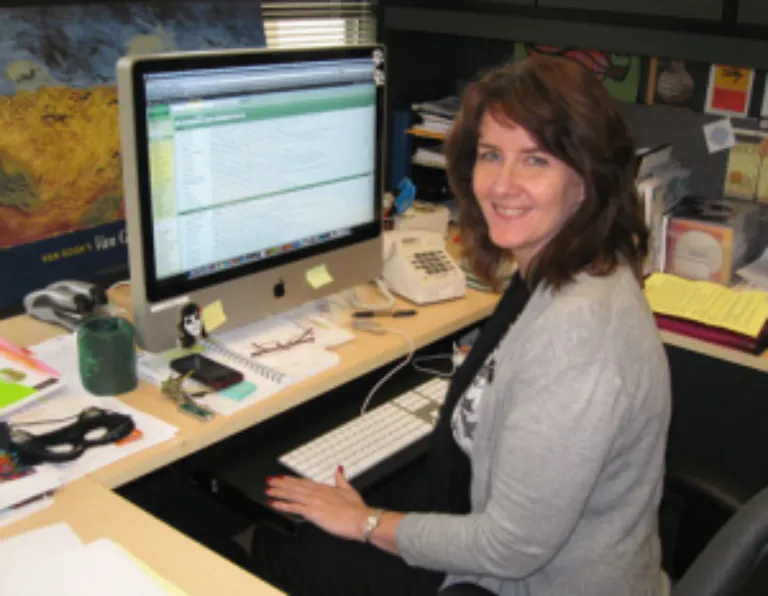 Christine Medley Announces Book Release
Marywood University professor, Christine Medley, MFA, art department interim chair and associate professor of graphic design, had her book titled, "Printmaking, How to Print Anything on Everything," released. The book explains how prior to the digital age, printing was a handcraft—and still is.
Her guide presents twelve easy-to-follow projects that demonstrate time-honored techniques for decorating gift bags and coasters, transferring images to mugs and t-shirts, and embellishing other items. Suitable for crafters at all levels of ability and of all ages, the projects employ common household items such as cardboard tubes, cork, and rubber erasers.
Ms. Medley earned her master of fine arts degree from the University of Maryland, College Park, Md.; and her bachelor of journalism and advertising degree from the University of Nebraska, Lincoln, N.E. Prior to coming to Marywood, Ms. Medley served as an assistant art director for Happening's Magazine; she was an assistant professor of visual communications at Montgomery College, Maryland; an assistant professor of visual communications at Maryland College of Art and Design; and was a graphic designer and web administrator for the City of Rockville, Maryland. She is also a principal and designer at Crow Designs.
Ms. Medley has exhibited her work at numerous galleries and museums, has won many awards, and has had works published. She is the recipient of the American Advertising Federation NEPA American Advertising 2016 Silver Medal Award. She has also consistently won multiple ADDY awards, including Gold and Silver awards, as well as the Judge's Choice Award.