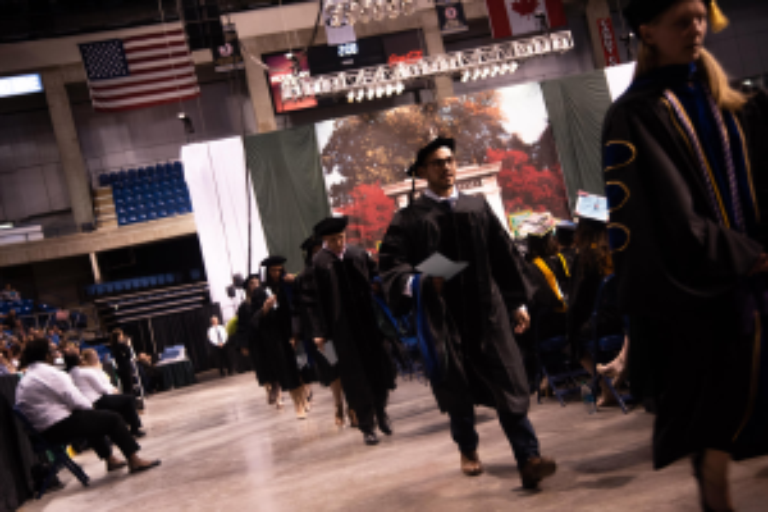 Clinical Psychology Doctoral Program to Celebrate Milestone
Marywood University's Clinical Psychology Doctoral Program (Psy.D.) will celebrate graduating the 100th student from its program at the University's 102nd commencement ceremony on August 15, 2020, during a virtual ceremony.
Marywood's Psy.D. program accepted its first six students in 2001 and became an American Psychological Association accredited program in 2006. Alumni of the Psy.D. program work in a variety of settings, including private practices, medical centers, community mental health centers, college counseling centers, correctional facilities, and in the military.
The APA-accredited Psy.D. program at Marywood University prepares students to provide evidence-based and culturally-sensitive clinical services to diverse populations. Students develop competencies in nine areas, including research, ethical and legal standards, individual and cultural diversity, professional values and attitudes, communication and interpersonal skills, assessment, intervention, supervision, and consultation and interprofessional/interdisciplinary skills.
For additional information about Marywood University's Clinical Psychology Doctoral Program, please visit marywood.edu/psychology/psyd, or call the Office of Admissions, at (570) 348-6234.