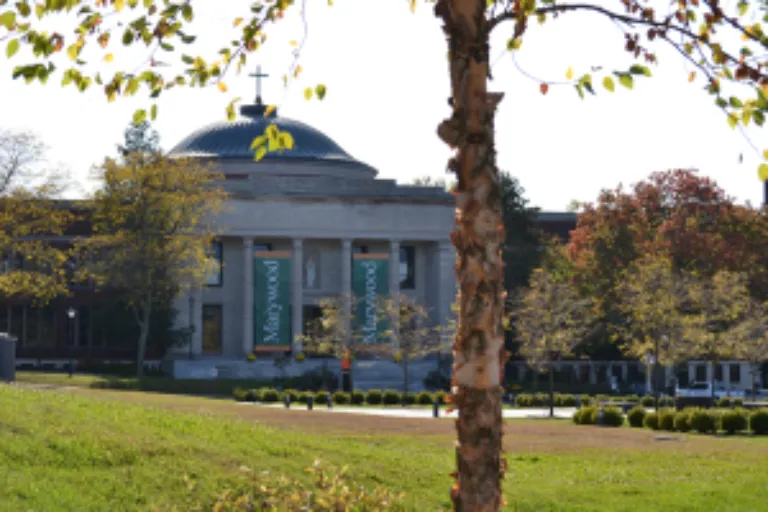 Marywood Named Best Value College in Pennsylvania in 2020
December 11, 2020
Marywood University was recently notified that the University ranks among The Best Value Colleges in Pennsylvania in 2020. Marywood University ranks #17 by bestvalueschools.org for both its traditional and online delivery formats, as well as its tuition, faculty-to-student ratio, graduation rate, and acceptance rate, to name a few.
According to Bestvalueschools.org, "Every school on this list was hand-picked due to its efforts to not only provide top-level education but also to provide for student success in every way possible. Schools are evaluated according to cost of attendance, student success, resources available, flexibility of schedule, or any other number of important factors."
Marywood University offers many of the advantages of a large university, including more than 80 undergraduate, graduate, and doctoral degrees taught by outstanding faculty, along with 22 Division-III varsity athletics teams. The University's small, safe, suburban location offers a community-based environment, which provides students with a friendly atmosphere and a high level of personal attention. At Marywood, students discover their passion and realize their purpose.
Bestvalueschools.org states, "Value isn't something that can be measured by a single statistic; we've tried to pick the most important attributes to highlight from each school." Every school received a score based on multiple factors, then was ranked accordingly. The Schools section highlighted the main school attribute. In this case Marywood University's main attribute is, "to help students to live responsibly in an interdependent world, as well as its effort to help students commit to participating in some form of community service through the course of their studies, along with providing students with the personal attention needed to succeed," which accounted for 50 percent of the score. Additional attributes include cost of attendance, faculty experience, student feedback, the number of online offerings, student resources, graduation rate, job placement, total enrollment, and other factors, which combined to make up the reminder of each score.
For additional information about Best Value Schools, please visit bestvalueschools.org/online-colleges-in-pennsylvania.