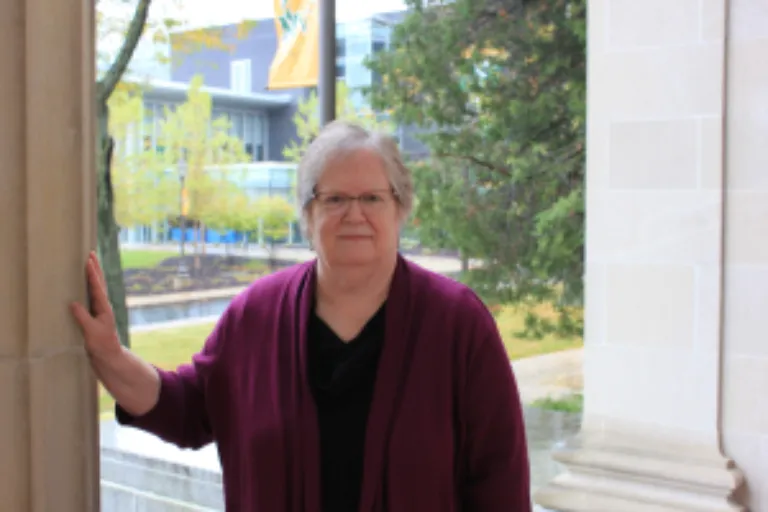 The Power of Collaboration
Stephanie Wise, M.A., ATR-BC, ATCS, LCAT co-authored a book, titled Healing Trauma in Group Settings: The Art of Co-Leader Attunement.
Ms. Wise and her co-author, Emily Nash, LCAT, graduate and senior clinical affiliate of the Integrative Trauma Studies Program at the National institute of Psychotherapies, set out to write a book about healing trauma in group settings and co-leaders working together. For Ms. Wise, partnerships and collaborations among groups and co-partners is at the heart of successful therapy.
Ms. Wise said, "The weight of the subject matter can be overwhelming. When one person feels the weight, that's when their partner can step in to prevent burn out. Similar to first responders, therapists can be alone in it—being with a partner relieves that stress."
Drawing on their extensive experience of co-leadership, Ms. Wise and Ms. Nash demonstrate how to maximize the potential for effective trauma work while remaining attuned to the needs of individual group members and the group as a whole. With case studies, transcripts, and vignettes interwoven throughout, the chapters suggest ways in which clinicians can model co-leader relationships as a means for developing a sense of interpersonal safety, exploring difficult material, and building opportunities for healing to take place.
Ms. Wise also recently co-authored a chapter in the book, Narrating Practice with Children and Adolescents. In the co-authored chapter, "Creating Spaces for Sam: A Story of Healing Trauma through Narrative Means and Art Therapy," the authors examine a case study with a child who had experienced pre-verbal trauma. The inter-professional collaboration between the art therapist and the social worker, Susan McDonald, Ph.D., L.S.W., offered the necessary therapeutic tools for their client to heal from his past trauma.
A faculty member of the Art Therapy program at Marywood University since 2008, Ms. Wise has served as the director of graduate and undergraduate Art Therapy programs from 2016 to present. She earned her master's degree in art therapy from New York University, and her bachelor of fine arts degree from The Cooper Union. Prior to working at Marywood University, Ms. Wise worked at the Lower East Side Harm Reduction Center; the New York Public School 56, an after-school program; with the Manhattan Youth: Saturday project, a 9/11 Art Therapy program for children living in the World Trade Center area; Project Hospitality, group art therapy with homeless, HIV+ adults with the Harm Reduction Model; and at the International Society for the Studies of Traumatic Stress.