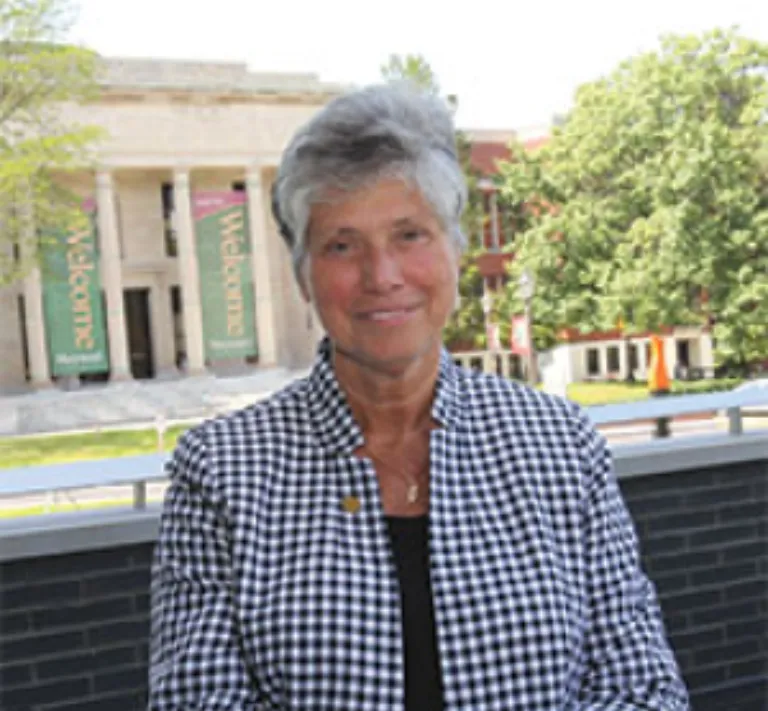 Sister Mary Elected Chair of PA Humanities Council
Marywood University's President, Sister Mary Persico, IHM, Ed.D., was recently elected as the chair of the Pennsylvania Humanities Council's (PHC) Board of Directors. Sister Mary joined the board in 2017 as an appointee of Governor Tom Wolf, and, in her new role, she succeeds Silas Chamberlin. Governor Wolf reappointed Sister Mary to the board, and her current term will expire in 2023.
"The PA Humanities Council is energized to move vigorously forward at a time when the humanities speak to every part of the human person in addressing the need for beauty, truth, and purpose in the world," said Sister Mary Persico. "The new Board members bring great enthusiasm and experience to an already accomplished and dedicated group of directors."
PHC is governed by a 24-seat board of directors, which includes both elected individuals and governor appointees. Currently, 23 members serve on the board with backgrounds in business, law, education, philanthropy, government, arts, and culture. PHC is an independent nonprofit partner of the National Endowment for the Humanities and is part of a network of 56 state humanities councils that spans the nation and U.S. jurisdictions.
Sister Mary is the twelfth president of Marywood University. Her professional background includes extensive leadership experience. Prior to her presidency, Sister Mary served as executive vice president for Trinity Health, one of the largest multi-institutional Catholic health care delivery systems in the nation, where she was a member of a 14-person corporate team and regularly participated in all financial and operational decision making. Sister Mary served as the president of the Congregation of the Sisters, Servants of the Immaculate Heart of Mary, from 2002-2010. She also served as the IHM Congregation's treasurer from 1994-2002. Prior to her presidency at Marywood, she served as the executive vice president of mission integration for Trinity Health, Livonia, MI, and the former Catholic Health East, Newtown Square, Pa. She also served in Catholic secondary education as a principal and a teacher. She earned her bachelor's degree in French and education from Marywood University, her master's degree in French from Assumption College, Worcester, Mass., and her doctoral degree in educational leadership from Lehigh University.
For additional information about the Pennsylvania Humanities Council's Board of Directors or its mission, please visit
marywood.edu/mupahumanities. For more information about Marywood University, please visit marywood.edu, or call (570) 348-6211.