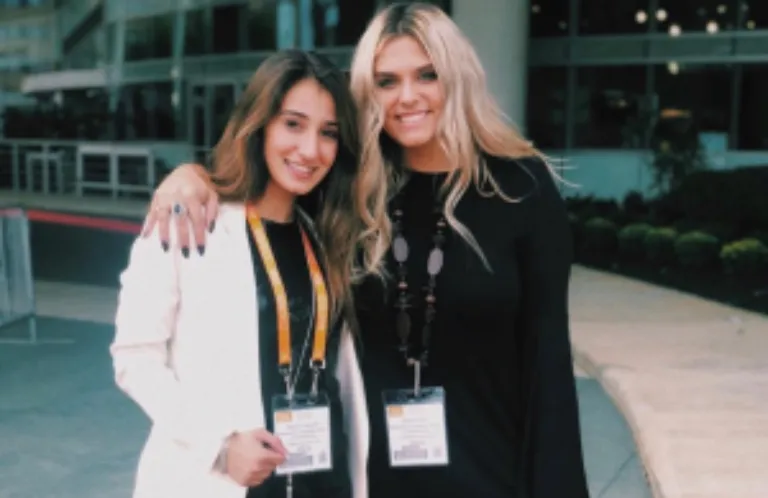 School of Architecture Students head to Market
Marywood University interior architecture and architecture students exhibited their works at the world renowned High Point Market in North Carolina from October 18 to October 23, 2019. Marywood University School of Architecture students have been exhibiting their works at the High Point Market since 2014.
Students packed up their designs and equipment and set off for the High Point Market, which takes place each fall and spring, and traveled to North Carolina. The High Point Market is the largest Home Furnishings Industry Trade Show in the world, bringing more than 75,000 people to High Point, North Carolina, every six months. Serious retail home furnishings buyers, interior designers, architects, and others in the home furnishings industry can be found in High Point twice a year, because if you can't find it in High Point, then it probably doesn't exist.
In addition to the student works being exhibited, Marywood's interior architecture faculty member and president of the University Hall of Innovation and Job Creation, Stephen Garrison, also accompanied the Marywood students who host, 'A Student's Perspective' webcast.
Mr. Garrison said, "Design is such a vast field with various associated disciplines, it would be impossible to teach about all of it in a university curriculum. Through the University Hall of Innovation, the 'by Design Challenges', the industry mentorship, and the 'A Student's Perspective' webcast, I hope to introduce my students, as well as students from other programs around the country, to opportunities and experiences that they may not have thought possible. The industry wants to mentor students, and they understand that they have as much to learn from the students as they have to teach."
'A Student's Perspective' co-hosts, Natasha Gillott, Carbondale, Pa., first-year master of interior architecture student; and Natalia Colasurdo, Bloomfield, N.J., senior interior architecture student, are excited to be sharing their perspectives about the interviews they conduct with industry leaders. Ms. Gillott and Ms Colasurdo pre-record questions that other Interior Architecture and Architecture students have. Interviews with industry leaders are held, and then the students share their perspectives with other design students throughout the country.
Ms. Gillott said, "It has been an invaluable experience to be a part of the High Point Market and the University Hall of Innovation & Job Creation. It has given me the courage to not be afraid to ask questions of designers and those in the industry."