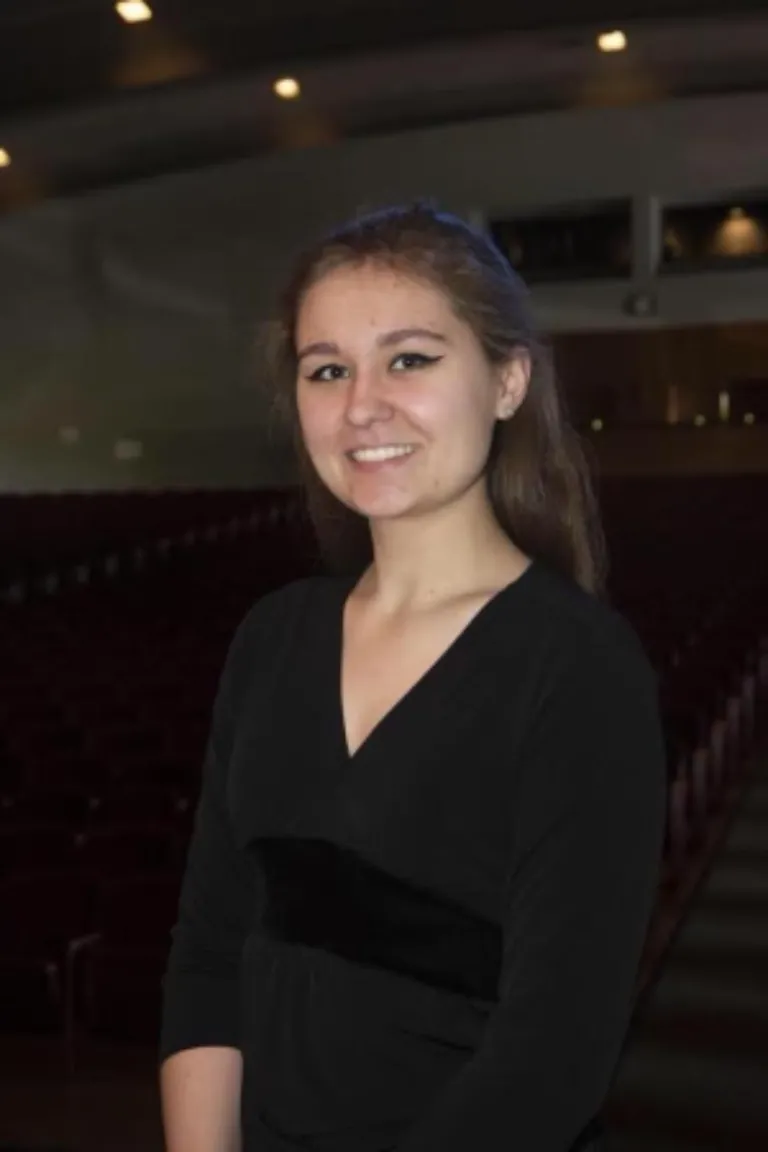 Harlow Alexander to Serve as Guest Speaker at Music Education Event
As a senior music education student, now graduated Harlow Alexander, Pittston, Pa., received an invitation to serve as the guest speaker at the East Tennessee Music Education Roundtable that will take place in Maryville, Tenn., on Sunday, September 30, 2018. Ms. Alexander shared her thoughts on current issues in the profession, including professional networking, best instructional practices, and strategies to promote music education in the community. This experience was followed by an open dialogue among the participants. Collegiate music education majors and new professionals in music education attended the event.
While at Marywood, Harlow Alexander was the Pennsylvania President of the National Association for Music Education – Collegiate, where she actively promoted music education in Pennsylvania and advocated for her profession with elected officials in Washington, D.C. She was the recipient of the Shannon Kelly Kane Scholarship for Educational Leadership and was the recipient of the 2018 NAfME Collegiate Leadership Award.