Gallery Talk: The Stories We Tell Ourselves Exhibition
Date/Time: Monday, October 2, 2023, 2 – 5pm EDT
Location: Shields Center for Visual Arts - Suraci Gallery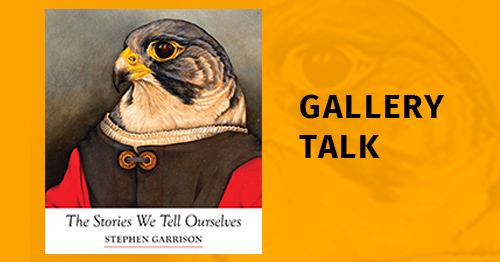 The Stories We Tell Ourselves is a series of mixed media works and drawings looking at
anthropomorphic characters found throughout world religion, mythology, and contemporary
fiction. The characters represented come from stories or histories in which they embody human
personality traits, both positive and negative. The paintings themselves develop as layers which
mask or reveal the drawing underneath. There are no physically mixed colors; each hue is the
result of the layering of thin glazes of pure color. Each mixed media piece, with paper affixed to
wood panel with multiple glazes of paint applied to it, acts as a series of masks. Each viewer may
actually perceive them slightly differently, depending on their color sensitivities.
Email Reminder