The Russell Collection
Date/Time: Saturday, October 21, 2023, 9am – 5pm EDT
Location: Shields Center for Visual Arts - Mahady Gallery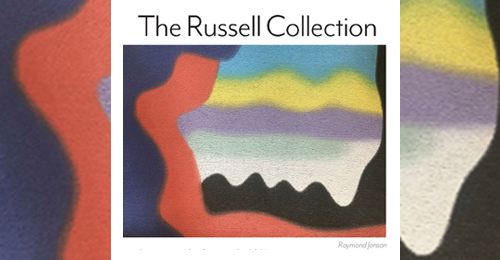 Jeff and Liz Russell have collected art for the last 40 years. The collection is somewhat eclectic,
although most of the works are by American artists. From a small work by Robert Natkin to a large
work by Robert Rauschenberg, the collection consists of mostly known artists. There are 51 works
on display including paintings, prints, and photographs. The art movements of Abstract
Expressionism, Minimalism, Pop Art, Photorealism, Neo-expressionism, the Rhino Horn Group and
the Transcendental Group are represented. Most of the works were collected while the couple was
in New York City, where they spent their careers, and in Northeast Pennsylvania, where they now
reside. Prominent Pennsylvanian artists in the collection include Herb Simon, Karl Neuroth, Clifton
Prokop, Richard Cramer, and William Baziotes, most of whom are friends.
Email Reminder