Continuing Education
8:30 a.m. - 4:30 p.m.
570-348-6211 x2250
Continuing Education at Marywood University
Continuing Education at Marywood University strives to identify and meet the needs of today's ever-changing workforce to help you stay on top of industry trends. We offer several online programs for individuals to continue their education in various fields with instructor-led or self-paced options. Our non-credit online courses and career training offerings are developed to meet each learner individually where they are to better prepare them for today's ever-changing needs.
Whether looking to develop new knowledge and skills, personal enrichment, and/or maintenance of professional certifications, Marywood is now offering a host of user-friendly options; from short term online continuing education courses, career training, and certificate programs for individuals to continue their education in various fields with instructor-led or self-paced options, to on-campus public forums and/or professional education programming (e.g., workshops, conferences, etc.) that lead to issuance of certificates of completion and/or continuing education credits (CEs).
View all online course offerings, public forums and/or professional education programming.
Professional Categories
Career training programs are designed by teams of professionals from each respective field providing you with effective web-based learning programs. Instructors/mentors are actively involved in your online learning experience responding to questions or concerns and encouraging and motivating you to succeed. You can start anytime and study at your own pace within the program timeline. Get started today and be on your way to an exciting new career!
Whether you are looking for professional development or personal enrichment, these six-week online courses are the ideal way to learn a new skill or enhance your existing ones. With new sessions starting monthly, most courses offer the choice of instructor-led or self-paced versions.
SARA does not explicitly address non-credit instruction, although if an institution participates in SARA, its for-credit and non-credit activities are covered by the agreement.
Ed2Go and other third-party provider students must register and pay Marywood University to be covered under NC-SARA. The instruction is not covered under SARA if students register and pay the third-party.
The Institution that transcripts a course is considered the Degree-granting Institution for purposes of this section.
Special Events
October 2023
Thu, October 12 2023
Date/Time: Thursday, October 12, 2023, 6:30 – 8:30pm
Location: Academic Dates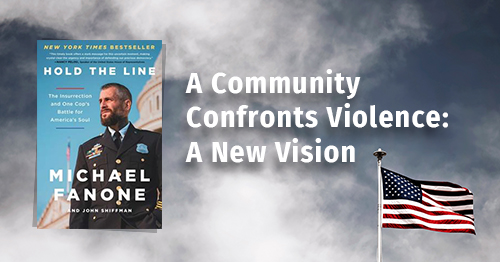 Register for A Community Confronts Violence Special Event
This public event will take place in the Nazareth Hall Latour Room.
A community forum and panel discussion open to the public to raise awareness and better understand the impact of violence in our community...and to learn how we as a united community can decrease risk factors and increase protective factors through the development and implementation of the CDC's Cardiff Model Toolkit for violence prevention. Dr. Matthew Schaffer, a local expert in threat assessment and Marywood
Assistant Professor in Clinical Psychology will discuss the types, neurobiology, assessment, and consequences of violence; and Keynote Michael Fanone, retired Washington Metro police officer assaulted on January 6th, police analyst, and bestselling author of "Hold the Line" will discuss his perspectives on community violence.
Email Reminder