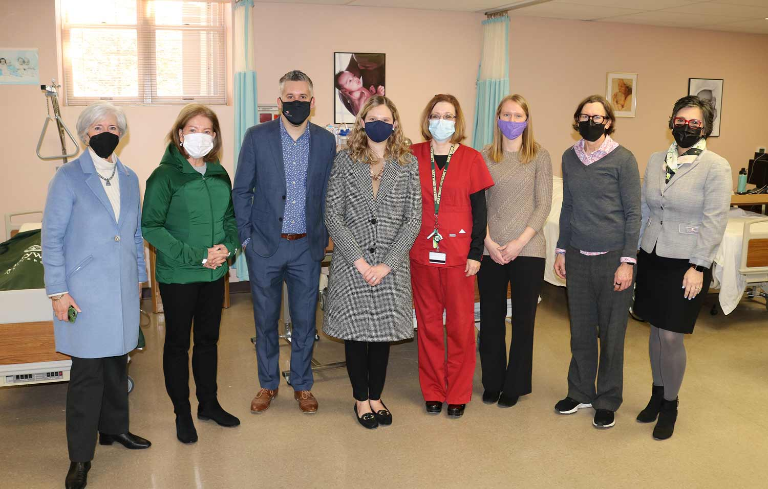 Moses Taylor Grant Supports Addition of SimMom
A grant of $79,054 from the Moses Taylor Foundation is supporting the addition of a Laerdal SimMom Birthing Simulator at Marywood University, which will enable the University to better prepare nursing and physician assistant students for entry to practice.
The addition of the SimMom to the typical adult simulation equipment on campus will provide more realistic healthcare scenarios to better prepare students for clinical rotations, including typical and complicated deliveries and perinatal and postpartum complication scenarios. The experiences with birthing simulations will provide students with complex learning experiences that they may not experience in the hospital setting, which can increase their self-efficacy to care for these patients in their practice. These complex learning experiences also enhance the students' critical thinking and clinical judgment skills, which are needed for practice excellence.
The Moses Taylor Foundation welcomes the opportunity to partner with Marywood to improve the health and wellness of people in Northeast Pennsylvania. The healthcare field is rapidly growing, demanding well-prepared professionals and practitioners. Marywood University's comprehensive focus on health and wellness programs, including nearly 30 programs of study, prepares students for these in-demand careers. For additional information about the Health and Wellness programs at Marywood University, please contact the Office of Admissions at www.marywood.edu/admissions/, or call (570) 348-6234.