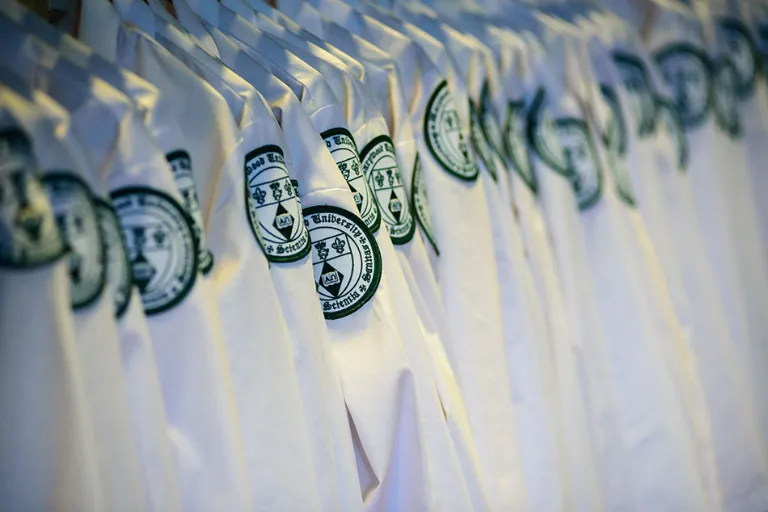 What Can You Do with a Health and Wellness Degree?
Choosing a career in health and wellness means that you are choosing to make a difference in people's lives, and you don't need to be a doctor or nurse to do it. If you want to educate and inspire people in your community, health and wellness is the profession for you.
A Health and Wellness degree covers a broad range of knowledge with the goal of improving the lives of others through preventative action. As an advocate of healthy living, health and wellness professionals can be employed in a variety of different fields.
Public Health Educator
A career as a public health educator involves teaching entire communities about health practices and implementing programs to help people live healthier lives. You'll develop programs for communities, schools, and conferences, and collaborate with health specialists to assess community health needs. You may also provide insight into the health education needs of organizations.
Corporate Wellness Coordinator
Another path you could pursue is that of a corporate wellness coordinator. You can put your health and wellness degree to good use by assessing the fitness and wellness needs of organizations and workplaces. Corporate wellness professionals also design and manage wellness programs to promote healthy living.
Community Health Services
In community health, you'll serve as the frontline contact for the community by coordinating vital access to health services. Community health workers most often work in marginalized sections of the community: the underprivileged and those lacking access to healthcare. In community health, you get to be the communication liaison for community members, clinics, and social services.
Health Services Manager
Those pursuing a Health and Wellness degree can also choose to pursue a career in health services management. These professionals manage and coordinate health services for a clinic, department, or facility. If a career that combines business management with healthcare sounds attractive, becoming a health services manager might be the perfect fit for you.
Health Coach
Another career option in health and wellness is to become a health coach. This career allows you to work with clients to assess their health needs and create goals for healthier lifestyles. You'll likely work in a one-on-one setting, providing counseling services to your clients. You'll also be required to educate and motivate clients on strategies to maintain their health through exercise, smoking cessation, or stress management.
The Career Development Center at Marywood is eager to help you understand the career options available to you in the degree of your choice. If you're ready to get started on the path to landing one of these impactful careers, earning a degree in a health and wellness field from Marywood is an excellent starting point—because setting an academic foundation is the first step in finding your passion and realizing your purpose.