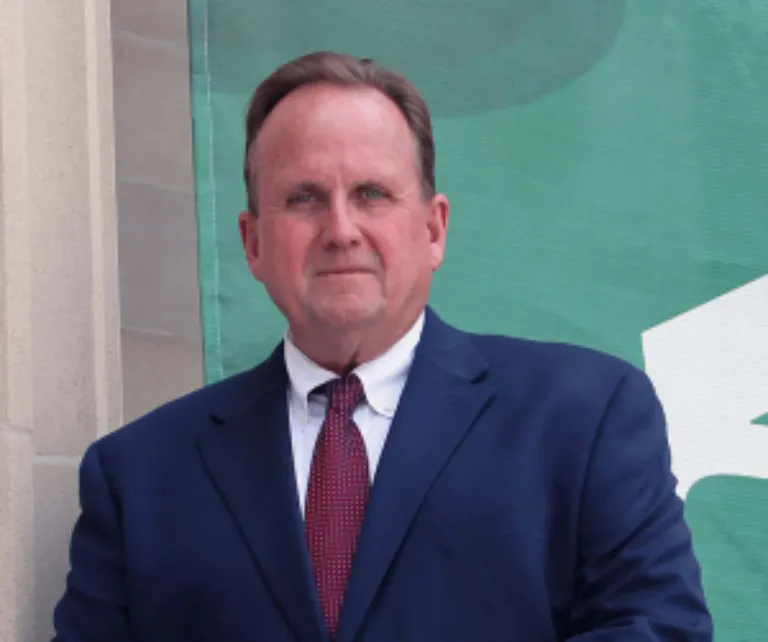 William McDonald Named Vice President for Finance and Administration
Sister Mary Persico, IHM, Ed.D., President of Marywood University, announced that William McDonald has been appointed by the Board of Trustees as the University's new Vice President for Finance and Administration (VPFA), effective July 1, 2021.
In his new role as Marywood's VPFA, Mr. McDonald will serve as the University's Chief Financial Officer and will oversee a range of administrative and business operations that support Marywood and facilitate the advancement of its academic mission. He will be a key member of the executive leadership team, helping to define the strategic direction of the institution and providing leadership in the development and implementation of its financial and administrative infrastructure, along with its operational procedures.
"Bill is a seasoned Vice President and has a thorough working knowledge of all the fiscal and related operations of an institution of higher education," said Sister Mary Persico. "He resonates strongly with our mission and culture."
Mr. McDonald comes to Marywood from Bloomfield College, Bloomfield, N.J., where he focused his entire career on higher education finance, planning, and administration. During his more than three decades at Bloomfield, he worked his way through the ranks in fiscal roles and responsibilities, beginning as an accountant and ultimately becoming the institution's Vice President for Finance and Administration.
Mr. McDonald's sound financial and administrative management during his career at Bloomfield resulted in operating efficiencies, revenue enhancements, and cost reductions in the areas of finance, technology, recruitment and retention, facilities, and vendor negotiations.
His work and dedication have been recognized with the Distinguished Service Award from Bloomfield College, a Gold Award from the Downtown N.J. Excellence Awards for Franklin Street Residence Hall, and a Development Recognition Award from the Suburban Essex Chamber of Commerce. Additionally, Mr. McDonald twice merited the Dedicated Service Award from Livingston National Little League and Softball.
His community affiliations include the Ancient Order of Hibernians and Knights of Columbus-Military Wounded & Veterans Project. Mr. McDonald was previously involved in the Bloomfield Business Advisory Board, Livingston American/National Little League and Softball, and Project Children.
Mr. McDonald holds a master of science degree in management from Thomas Edison State College (Trenton, N.J.) and a bachelor of science degree in accounting and administration with a concentration in finance, from Bloomfield College (Bloomfield, N.J.) Additionally, he completed the College Business Management Institute Program of the Southern Association of College and University Business Officers at the University of Kentucky (Lexington, Ky.)