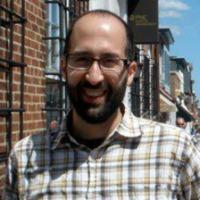 Adam Shprintzen contributes an essay to the edited collection
Adam Shprintzen contributed an essay to the edited collection, Acquired Tastes: Stories on the Origins of Modern Food released by MIT Press in August. The collection was praised by New Yorker food writer Helen Rosner who proclaimed that, "The essays in this excellent, rigorous collection are a pointed reminder that the past is very much the present, and the future, too." Adam also participated in a book launch event via Zoom hosted by Virginia Tech University's Food Studies program.
Dr. Shprintzen also was a virtual keynote speaker at University of California-Santa Barbara's "Vegan Epiphanies" conference held in September.