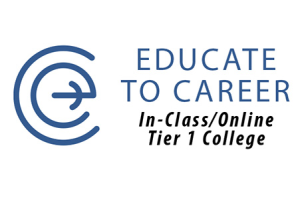 Marywood Ranks Among Top Tier 1 Colleges and Universities
June 25, 2020
Marywood University was recently ranked in the top tier one colleges for those that have systems required to deliver full curriculum online and in-classroom by Educate To Career (ETC), the leader in FinTech for college and career planning.
Marywood is one of only three local colleges to be ranked in the top tier one category. Michael R. Havis, ETC president and founder states. "Transparency and value in higher education is paramount—parents are telling us. Accordingly, we rank colleges by the outcomes of their graduates—including jobs and salaries, graduation rates, student loan payback rates, and other factors."
The College Rankings by ETC addresses college planning right now in the time of Covid-19. Schools are ranked in 4 tiers based on criteria including: in-classroom instruction; online learning; location; and reasonable tuitions and fees on a relative basis. These new college rankings are designed to help students navigate this crisis and uncertainty in a cost effective and practical manner. According to ETC's release, "These rankings are provided for the purpose of getting students into the right college in September and through the next year."
ETC is a nonprofit formed in 2013 by retired businessman, Mike Havis. ETC is used by parents, students, career counselors, employers, and recruiters, with the ultimate goal of providing an environment that provides each constituency with a centralized place to meet and to work toward the same common goal—that of a young person gainfully employed in the area of their study.
For additional information about Educate to Career and its rankings, please visit educatetocareer.org.