Campus Locations
> McGowan Center Classrooms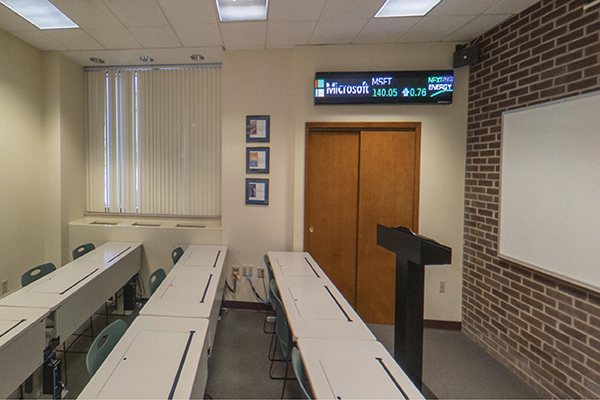 McGowan Center Classrooms
Map & Directions
The McGowan Center for Graduate and Professional Studies, located on the corner of University and North Washington Avenues, contains classrooms and related clinical/professional space for Communication Sciences and Disorders, Psychology and Counseling, Education, and Business students.
The Communication Sciences and Disorders program has many facilities and features a Speech-Language-Hearing Clinic, where students have the opportunity to work with individuals with speech, language, and hearing difficulties. The clinic is equipped with video monitors and a complete audiological evaluation facility.
The Psychology and Counseling program features distinctive teaching and research facilities to support counseling and psychology students.
The School of Business and Global Innovation operates facilities such as The Wall Street West Financial Lab and a Flight Simulator for students in Aviation Management.
The School of Education maintains a curriculum lab of texts, manipulative materials, and software designed for K-12 programs. For those interested in working with infants, toddlers, and preschool-age children, there are ample opportunities to observe and teach right on campus.
Departments in this Location:
---
Related Locations