Campus Locations
> McCarty Hall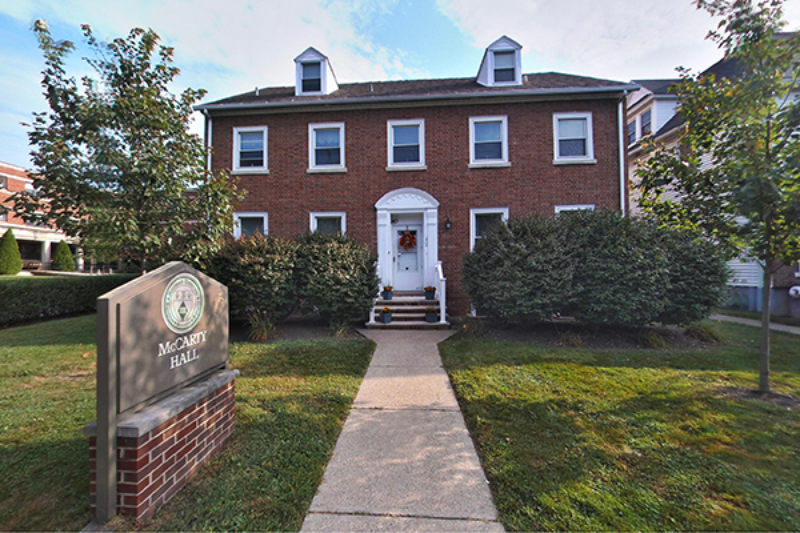 McCarty Hall
1409 College Avenue
Map & Directions
McCarty Hall, located at the College Avenue entrance to the campus, presently serves as the home of the IHM Sisters' Annunciation Community. It is a formation house for IHM candidates and novices.
Built in 1941 as a Management House for the Home Economics Department, the two-and-a-half-story Colonial home was the first building at Marywood financed by private philanthropy, the gift of Ellen McCarty in memory of her brother, George. It became the practice house in which students majoring in Vocational Home Economics lived, six at a time, for a period of six weeks, receiving hands-on experience in the art and science of running a household. The students took turns acting as hostess, cook, assistant cook, housekeeper, laundress, and waitress, thereby completing state requirements for their degrees and certification.
In 1982, it was refitted as a residence for 24 students, and, in 1991, it became a residence for male students. It continued to serve as specialty housing for various student populations until it became an IHM formation house in 2019.
Take a Virtual Tour of this location
Departments in this Location:
---