Use MOMENTUM to your advantage in Marywood's pre-collegiate program
Academically focused junior and senior high school students can get a head start on college by participating in Marywood University's pre-collegiate program, MOMENTUM. This dual enrollment program provides qualified high school students with the opportunity to earn college credits while completing requirements for high school graduation. Students choose from a wide variety of courses during the summer, fall, and spring semesters. Dual enrollment courses use the same curriculum, assessments, and instructional materials as other college-level courses.
Ready. Set. Marywood!
Applying for Dual Enrollment Admission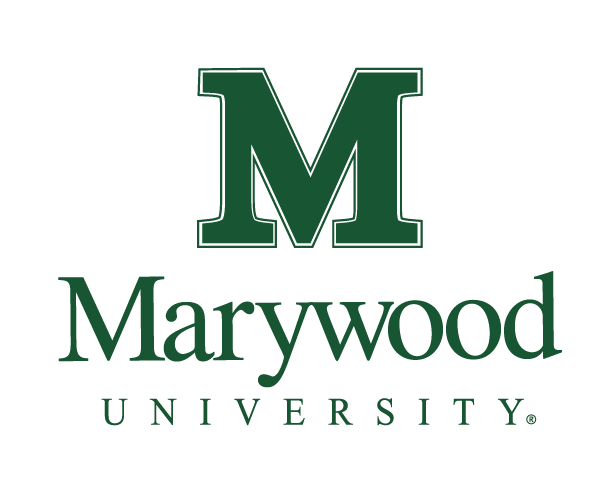 Marywood Application
An Investment in Your Future
Courses in the Momentum program are offered at a special rate.
Although financial aid is not available for the Momentum program, you may be interested in pursuing coursework at Marywood beyond high school. We will work hard to give you the support you need. This includes ensuring you have access to a wide range of financial opportunities and assisting you through the process. Marywood offers a comprehensive program of financial aid to assist students in meeting educational costs through scholarships, assistantships for graduate students, and participation in federal/state need-based aid programs.
Benefits
» Earn college credits
» Save money on tuition
» Gain advanced standing in college through transfer of credits
» Use credits to fulfill high school graduation requirements
» Experience academic challenges

Courses are selected from core academic subject areas such as:
» Arts
» English
» Reading
» Language Arts
» Mathematics
» Foreign Languages
» Science
» Civics
» Government
» Economics
» History
» Geography
» Rank in the top 50% of high school class
» Meet minimum Grade Point Average requirements
» Completed application
» Official high school transcripts
» Letter of recommendation from high school counselor
» $95 per credit*
» Textbook Costs
» Registration Fee
*Tuition may be partially covered by your high school. Check with your school counseling office.
Summer Programs
Earn credits while in high school! Marywood University offers several pre-collegiate programs in the summer for current high school students. Classes in pre-collegiate programs are offered at significantly reduced prices.
Marywood also offers summer programs for high school students sponsored by various academic departments on campus.
---
news + events updates sign up »
How Do We Keep Marywood Affordable?
99% of full-time students receive financial aid 72% of incoming freshmen receiving a scholarship for more than half of their tuition.
Marywood offers a variety of scholarships, grants, loans, and work-study opportunities to assist you in meeting educational costs, adding up to more than $31 Million in institutional aid each year.
99% of full-time students receive financial aid, with 72% of incoming freshmen receiving a scholarship worth more than half of their tuition.
Marywood students can take advantage of institutional aid, grants (which do not need to be paid back), Federal Pell Grants, and even work study employment.
All of this means that you have a great opportunity to receive financial aid—and that's what makes Marywood an affordable investment.