About the University
Marywood University, located in Northeastern Pennsylvania at the foothills of the Pocono Mountains, is a comprehensive, independent, private, Catholic institution. Marywood offers many of the advantages that a large university provides, including more than 80 undergraduate, graduate, and doctoral degrees taught by outstanding faculty, along with 22 Division-III varsity athletics teams.

Marywood is a small, safe, and close-knit community that provides students with a friendly atmosphere and a high level of personal attention. At Marywood, students discover their passion and realize their purpose.
With a phenomenal student to faculty ratio, Marywood students are guaranteed to have personalized interactions and classes with their professors. Marywood University faculty will guarantee success upon future and current students to become leaders, motivators, mentors, and successors in their chosen field of study.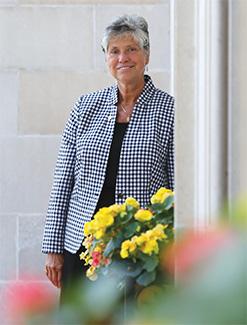 Dear Alumni and Friends of Marywood University,
Progressive. Diligent. Successful. Passionate. Strong. Inquisitive. Creative. Helpful. Visionary. Collaborative. Compassionate. Enthusiastic. Empowering.
Words to describe the diverse, talented, ambitious students who fill our campus with energy, questions, and hope for the future. Luckily, these words also describe you who comprise the enterprise that is Marywood. You - our alumni, friends, students, faculty, parents, staff, and community partners - who come together with unprecedented support to enable Marywood to excel in all areas of her mission.
I am so grateful for each person who has contributed to making Marywood not only the revered institution she is, but also for helping to create a welcoming community that is committed to making a positive impact in the world. Thank you for being a part of all the accomplishments we made this year- who knew so much was possible in only two short years? But, there is still much to do - much to dream about and to achieve. I am honored to lead this great institution and am very excited about what we will accomplish together in the future. With your support, Marywood will continue to exhibit the positive attributes of her founders as she inspires future generations of leaders, servants, and change-makers. I can't wait to see what we accomplish together next year.
With hope and gratitude,

Sister Mary Persico, IHM, Ed.D. '69
Revenues & Other Additions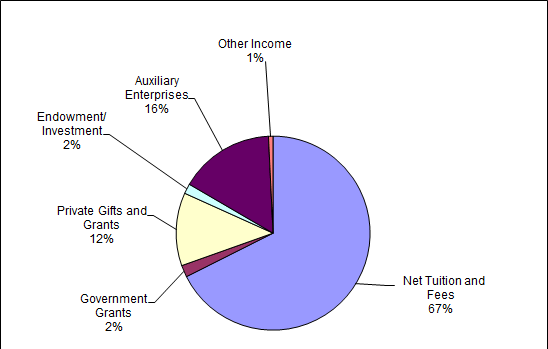 | | |
| --- | --- |
| Tuition and Fees | $76,937,803 |
| Scholarships | $30,877,174 |
| Net Tuition and Fees | $46,060,629 |
| Government Grants | $1,343,547 |
| Privates Gifts and Grants | $8,302,328 |
| Endowment/Investment Income | $1,135,628 |
| Auxiliary Enterprises | $10,785,024 |
| Other Income | $519,393 |
| Total Revenue and Other Additions | $68,146,549 |
Expenditures & Other Deductions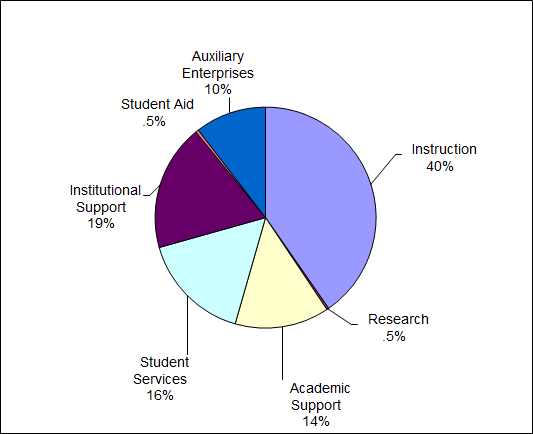 | | |
| --- | --- |
| Instruction and Research | $26,884,621 |
| Academic Support | $9,144,766 |
| Student Services | $10,722,001 |
| Institutional Support | $12,235,964 |
| Student Aid | $284,429 |
| Auxiliary Enterprises | $6,901,429 |
| Total Expenditures and Other Deductions | $66,173,237 |
| Change in Net Assets | $3,739,811 |
| Net Assets Beginning of Year | $119,555,992 |
| Net Assets End of Year | $123,295,803 |
Academics
Marywood was once again ranked among the top universities by U.S. News & World Report Best Colleges 2018.
Marywood University is ranked #17 on the"Best Value Online Colleges in Pennsylvania" list issued by Best Value Schools Marywood is the leading regional private university among the Northeast Pennsylvania schools ranked. Ranking factors include cost of attendance, the variety of online offerings, student resources, and ultimate student success.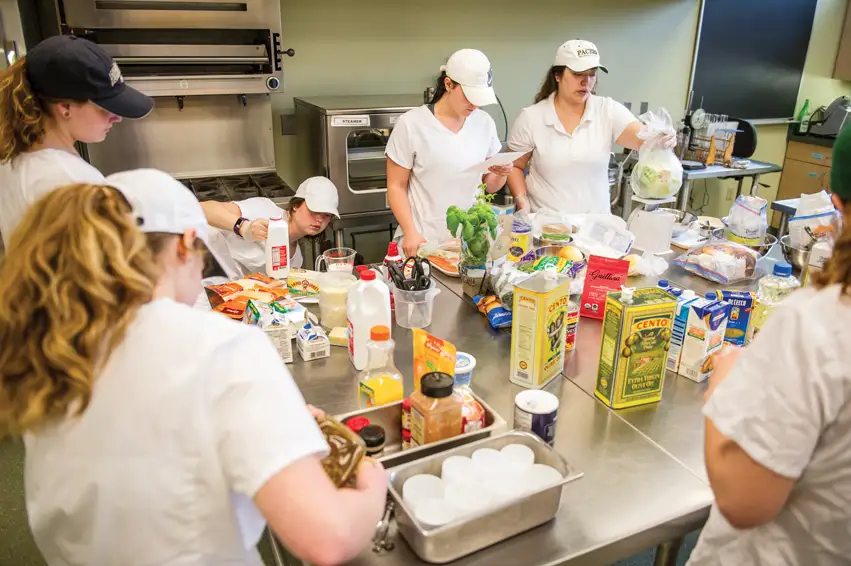 The Nutrition Program has been ranked #1 on the National Center for Education and Statistics list of Best Colleges
The Communication Sciences and Disorders (CSD) Department's 2018 graduating class from the Master of Science program in Speech-Language Pathology has achieved 100 percent pass rate on the National Examination in Speech-Language Pathology. A pass rate is required for certification as a speech-language pathologist by the American Speech-Language-Hearing Association. All graduates passed the examination on first attempts. The CSD Department currently has a three-year average of 100 percent for passing of the National Examination of its graduates within one year of graduation.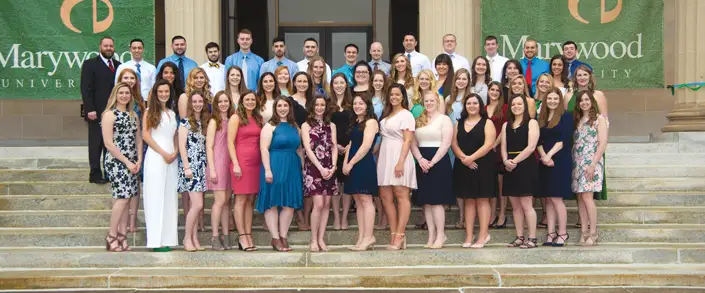 Physician Assistant graduates from the Class of 2017 earned a 100 percent first-time pass rate on their national exam. Physician Assistant National Certifying Exam (PANCE), the national certifying examination given to graduating physician assistants, must be passed in order to be eligible for licensure in all 50 states.
A new online or in-class Bioethics Certificate Program started in the fall 2017 semester for students who want to enhance their ethical literacy, critical thinking, writing skills, and careers.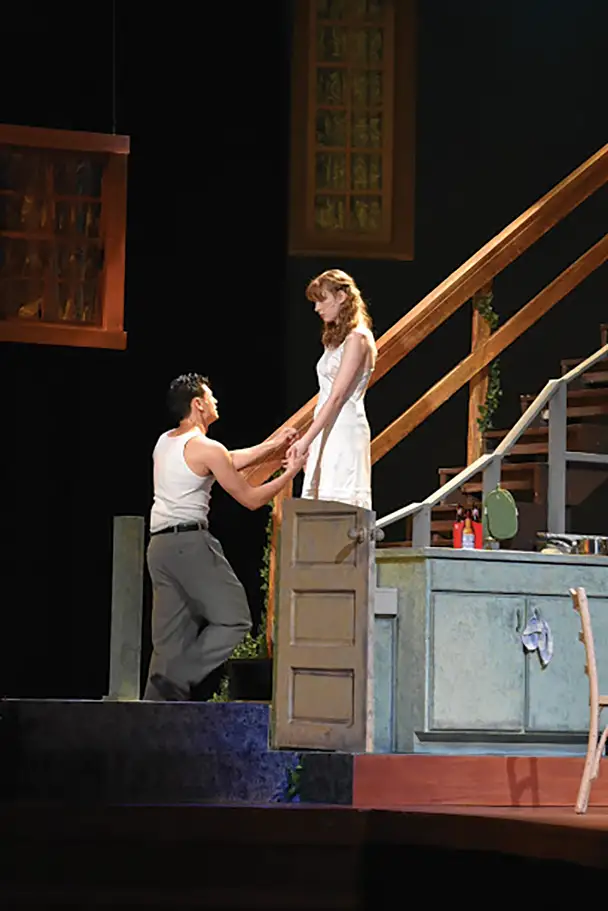 The Music, Theatre, and Dance Department's fall production was A Streetcar Named Desire, presented in October. Several students were awarded commendations by the Kennedy Center American College Theatre Festival (KCACTF) for their work on Streetcar. The spring production was Sunday in the Park with George, presented in March.
As part of National Depression Screening Day, the Psychological Services Center offered free depression screenings to the community on October 5, 2017.
Marywood University and East Stroudsburg University recently signed an articulation agreement for master's programs in public administration and management and leadership. Students enrolled in the master of science in public administration programs at East Stroudsburg University can take approved master of public administration (MPA) courses at Marywood University and apply them toward their degree. At the same time, students enrolled in Marywood University's MPA program can take approved courses at East Stroudsburg University and apply them toward their MPA degree.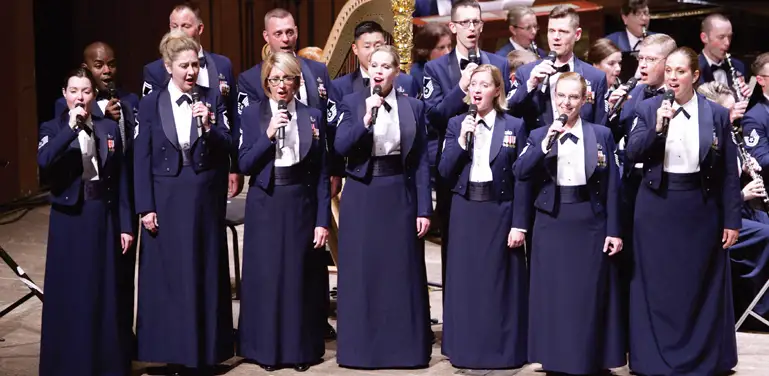 The Music, Theatre, and Dance Department hosted the Singing Sergeants, the official chorus of the United States Air Force, at a free concert on Thursday, February 22, 2018, in the Marian Chapel at the Swartz Center for Spiritual Life.
The Nutrition, Athletic Training, and Exercise Science Department (NATES) hosted a high school field experience event for students interested in nutrition, athletic training, exercise science, and health-related careers on Thursday, April 12, 2018.
The National Student Speech Language Hearing Association (NSSLHA) awarded Marywood University's NSSLHA Chapter with 2018 Gold Chapter Honors.
Faculty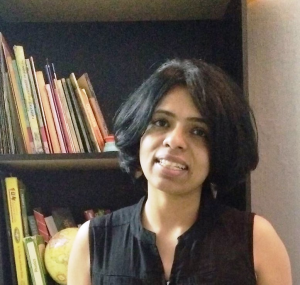 Sunny Sinha, Ph.D., assistant professor in the School of Social Work at Marywood University, was notified that her article "Ethical and Safety Issues in Doing Sex Work Research: Reflections from a Field-Based Ethnographic Study in Kolkata, India," which was published in Qualitative Health Research 27:6, 2017, was awarded the Michael H. Agar Lively Science Award for 2018.
Standing the test of time, Dr. Ed O'Brien's thirty-year old research on The Multidimensional Self-Esteem Inventory (MSEI) is still widely used, has been cited in research conducted in 37 different countries, and has been translated into eight different languages, including Bulgarian, Dutch, German, Indonesian, Norwegian, Polish, Spanish, and Swedish. The MSEI is part of a general pattern of research in psychology where concepts and measures developed in the United States are evaluated with regard to their applicability in other parts of the world.
Richard Joseph Behun, Ph.D., LPC, NCC, ACS, was chosen by the North Atlantic Region of the Association of Counselor Education and Supervision (NARACES) as the recipient of its 2017 New Professional of the Year Award, and he was selected by the National Board of Certified Counselors Foundation as their sole featured Volunteer of the Month in April 2017.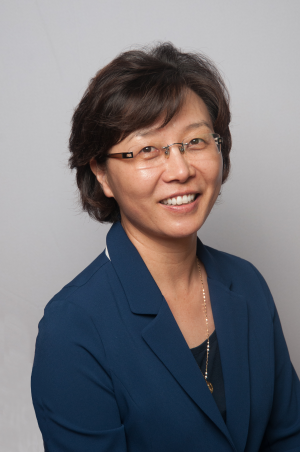 Sister Angela Kim, IHM, Ph.D.,Scranton MSW Program Director and Associate Professor of Social Work, was selected for a Fulbright award to Romania. She spent time at the University of Bucharest in Bucharest, and at Ovidius University in Constanta from May 5 through June 8, 2018.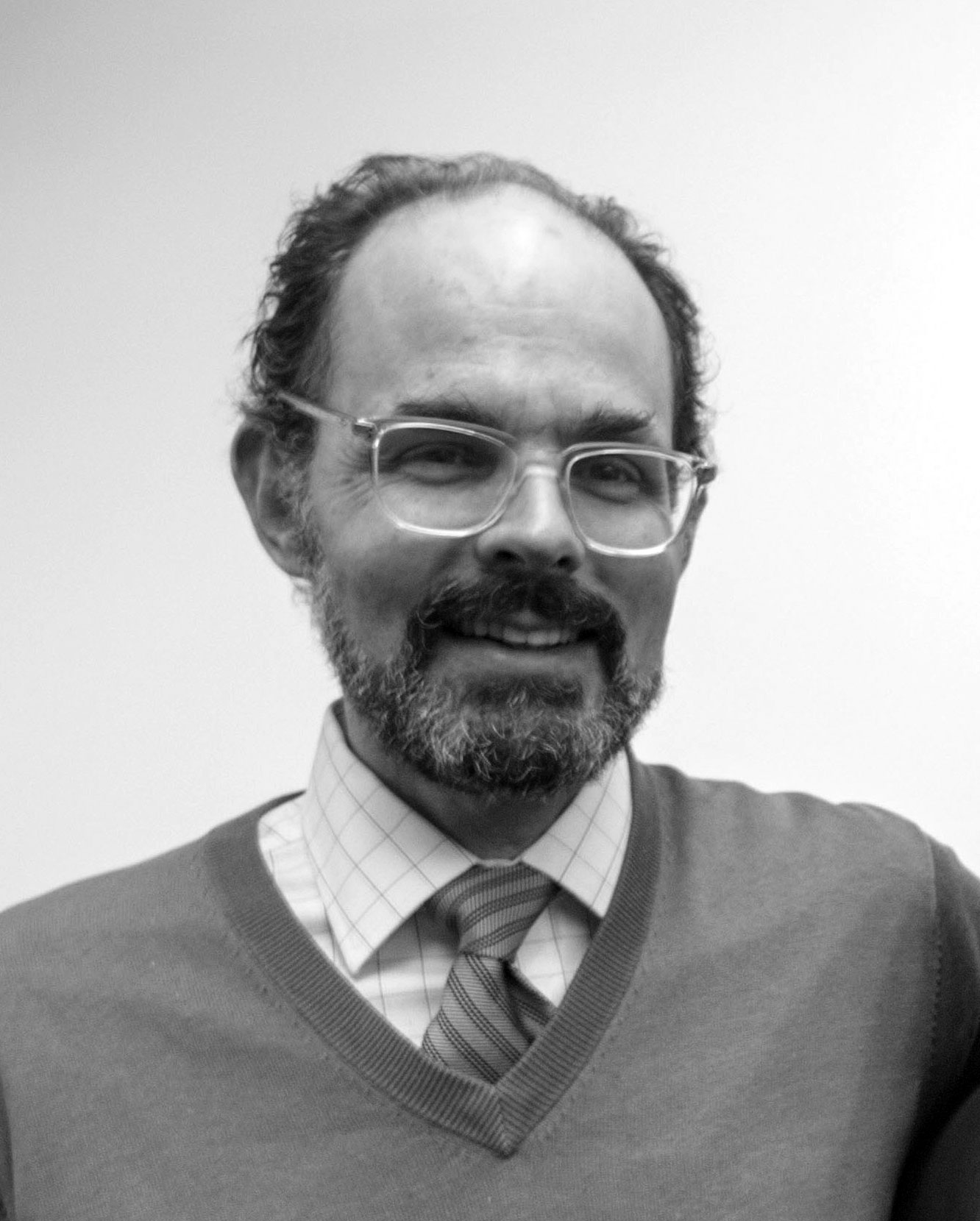 F. David Romines, D.M.A.,was invited to present at the 2018 Collegiate Band Directors National Association Eastern Division Convention.
Nikki Moser's sculpture work was selected for a top award at the 2017 Art of the State Exhibition.
Joseph A. Polizzi, Ph.D.,was nominated to the Editorial Board of the American Educational Studies Association Journal.
Student/Student Life
Student Activities Crew (SAC) members were awarded the Excellence in Programming award at the National Association of Campus Activities Northeast (NACA) conference, which was held in Hartford, Conn. They were selected as finalists among 11 competing schools to showcase the programming board's (SAC) events held on Marywood University's campus.

Harlow Alexander and Taylor Morgan, music education students, met with members of the House of Representatives to lobby for music education. Also, Marywood's National Association for Music Education Collegiate Chapter (NAfME-C) was selected to receive two national awards, the Chapter of Excellence for its Music Program and the Professional Achievement Award.

Architecture students Caleb Freeze and Michelle Kleva were selected to the 2018 Committee on the Environment (COTE) Top Ten for Students Design Competition. This international competition is sponsored by the American Institute of Architects Committee on the Environment (AIA COTE), in partnership with the Association of Collegiate School of Architecture (ACSA).
Senior graphic design students took top awards at the annual Northeastern Pennsylvania American Advertising Awards (ADDY) ceremony, which was held at the Radisson Lackawanna Station Hotel in Scranton, PA.
Samantha Adams, senior biology/pre-med major, was awarded the Dr. John H. Corcoran Scholarship from the Society of the Friendly Sons of Saint Patrick (FSSP) of Lackawanna County. With the hope of enlarging an appreciation of Irish heritage, culture, and faith, the Dr. John H. Corcoran Scholarship is awarded to a student of Marywood University, in alternate years, who wishes to study in Ireland for a semester.
Rebecca Skakal, a graduate student in the Communication Sciences and Disorders (CSD) Department, was the recipient of the 2017 Graduate Student Scholarship supported by the National Student Speech-Language- Hearing Association (NSSLHA) Scholarship Fund.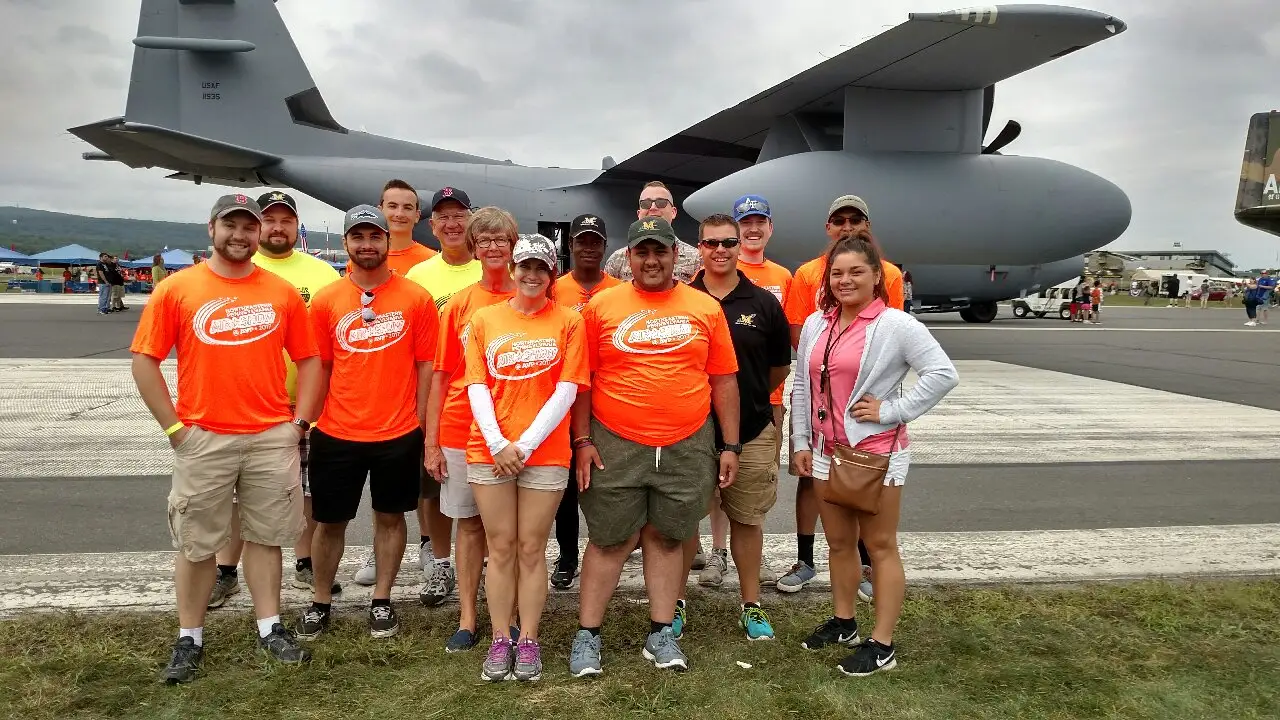 Aviation Club members volunteered at the 2017 Northeastern Pennsylvania Air Show.
The first CONQUER Student Leadership Conference was held on November 12, 2017.
Marie Dennis, the 2016 Public Peace Prize Laureate, presented the talk, Healing our Wounded World: Necessity of Respect, on campus on Monday, September 25, 2017.
Athletics
The Pacers Club held a Meet-and-Greet event to welcome executive officers, Dr. Susan Turell and Tammy McHale, on October 2, 2017.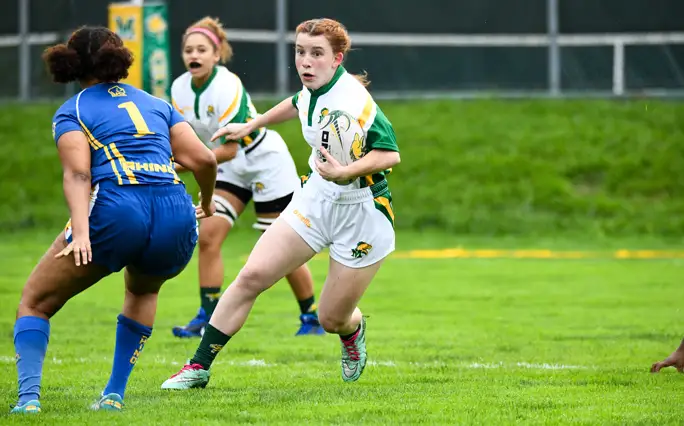 The Men's and Women's Basketball teams collected Marywood gear for those affected by Hurricane Harvey.
Renee Jourdanais, M.S., CCC/SLP, clinical faculty and director in the communication sciences and disorders department, was selected as a 2017 NCAA Division III Faculty Athletic Representative (FAR) Fellow.
Marywood's newest varsity sports, Men's and Women's Rugby, held a Rugby Preview Day on Saturday, March 24, 2018, at the Swartz Center for Spiritual Life, in the McGowan Community Room.
Alumni, Trustees, and Benefactors
Three new scholarships and a commencement medal were established in 2017: The Marywood University Class of 1959 Endowed Scholarship; The Tara Lee and Kelly Erin Ruddy Sisters Memorial Endowed Scholarship; The Barbara Sowinski Endowed Scholarship; and The Robert E. Quinnan Medal for Distinguished Service in the Alphonsian and IHM Tradition.
Ann R. Henry, Ph.D. '73, former chair of the Board of Trustees, was presented with Marywood's first Presidential Mission Medal for service and commitment to Marywood's values of Catholic identity, respect, empowerment, service, and excellence. The newly established Presidential Mission Medal was presented for the first time at the recent Presidential Society Dinner. Dr. Henry has demonstrated extraordinary commitment to the mission of Marywood University by giving generously of her time, energy, talents, and personal resources to the advancement of the University.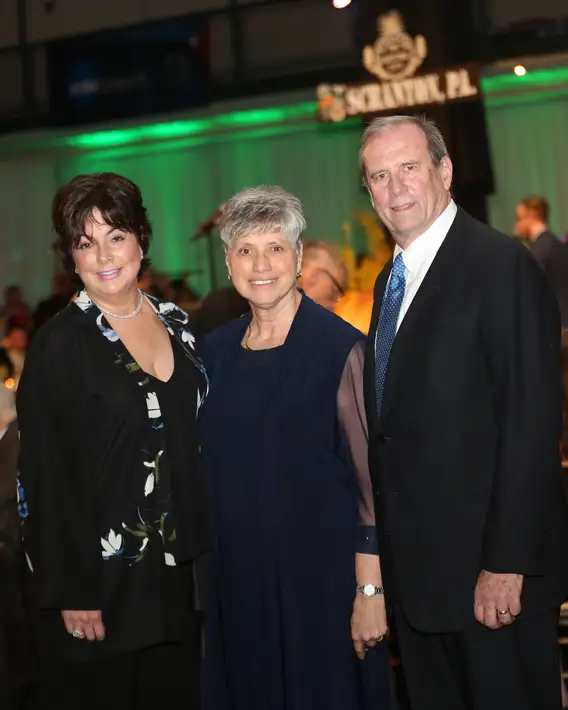 Marywood's Fifth Annual Community Leadership Celebration on Thursday, May 3, 2018, honored former Lt. Governor of Pennsylvania William W. Scranton III and Maryla Scranton.
The 2018 Alumni Award winners included Sister Kathryn Kurdziel, IHM '68, Sister M. Denis Donegan Award for Long Term Service to Marywood; Carol Martini Hemphill '70, Distinguished Alumni Award; Pamela Motzer Barnes '73, Alumni Achievement Award; and Dallas Scopelliti Shaw '03, Recent Alumni Award of Excellence for Professional Achievement.

Marywood University is an approved recipient of the Educational Improvement Tax Credit Program (EITC). Pennsylvania companies can transform the lives of future college students by making a contribution to Marywood's Momentum program, an approved EITC program that gives high school juniors and seniors the opportunity to earn college credits by enrolling in college level courses at a significantly reduced cost.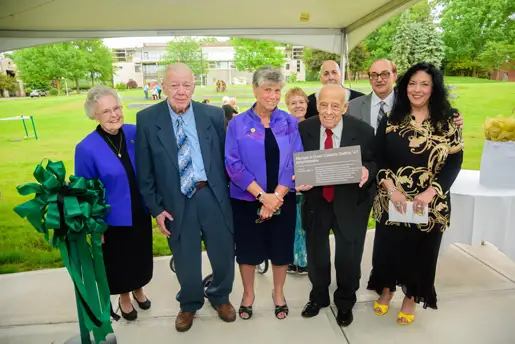 The dedication of the Calabro Delfino Amphitheatre at the Learning Commons during Alumni Weekend 2018 made it possible for outdoor summer concerts and performances to return to campus. Statues created by Sister Cor Immaculatum Heffernan, IHM, were also blessed during the dedication.
Five new trustees were elected to Marywood's Board of Trustees. New board members: Mary Lawler Murphy Fox, Ph.D., Tunkhannock, Pa.; Frank Kelleher, Ormond Beach, Fla; John J. Lawless, Dunmore, Pa.; Alejandra Marroquin, Scranton, Pa.; and Robert Tamburro, Wilkes-Barre, Pa. In addition, the slate of board officers elected for 2018-2019: Lisa A. Lori, Esq., Philadelphia, Pa., Board Chair; Pia Ferrario, New York, N.Y., Vice Chair; Susan Cognetti, Clarks Green, Pa., Secretary, and James G. Gavin, M.S.W., Scranton, Pa., Treasurer.
*List contains all donors who made a gift between July 1, 2017 and June 30, 2018
†† Indicates deceased as of publication date
Anonymous
Congregation of Sisters, Servants of the Immaculate Heart of Mary
Mary O'Neil Dunkerly, 1963
Joyce Folan Fasula, 1971
Pia Ferrario
Fidelity Deposit & Discount Bank
Donald, Esq., and Carolyn Reddon Flanagan, 1956
Valerie Rott Garofalo, 1967
Cecelia Lynett Haggerty
The Hawk Family Foundation
David and Ann M. Hawk, M.A. 1996
Ann R. Henry, 1973, Ph.D., and John T. Wulko
The Hoeffner Foundation
Sandra Stockey Hoeffner, 1960
Gaven and Kathleen Bride Hurley, 1967
Margaret M. Jones Trust
Thomas and Flora Karam
Lisa A. Lori, Esq., 1993
Lynett-Haggerty Families
Edward and Lynda Mulligan Lynett, 1966
George V., Esq., and Patricia Brady Lynett, 1966
William R. and Mary Jean Foley Lynett
Fred Miller, M.D., and Joan Miller, Ph.D. 2003
Paul and Sandra Gaudenzi Montrone, 1963
JAN - 65 - JWN
National Collegiate Athletic Association
Keith J. O'Neill, 1976, and Teresa O'Neill
Estate of Katherine H. Packer, 1941
Michael C. Pascucci
Penates Foundation
Pepsi Beverages Company
The Pocono Foundation
The Honorable Richard J. Riordan
Sanofi Pasteur
William and Maryla Peters Scranton
Sebonack Foundation
Paula K. Shields
Virginia Collins Shields, 1948
Sordoni Construction Company
Sordoni Foundation, Inc.
Andrew J., III, and Susan F. Sordoni, M.D.
William E. Sordoni
John and Mary Grace Tighe
James and Molly Conahan Toole, 1965
TripleTree Holdings, LLC
Vanguard Charitable
Willary Foundation
Wyoming Valley Health & Education Foundation
Anonymous
Academy of Nutrition and Dietetics
Col. (Ret.) Richard H. and Col. (Ret.) Lorraine T. Rupp Breen, 1978
Margaret Briggs Foundation
Salvatore and Susan Cognetti
Council of Independent Colleges
Bernard A. Egan Foundation Inc.
Frank and Renée Epifano
Follett Higher Education Group
Patrick J., M.D., and Andrea Fricchione
James, M.S.W 1973, M.S. 1985, and Catherine Gavin
Arthur, O.D., and Maryclaire McShaffery Jordan, 1979, M.A. 2003
Albert J. and Dorothy Brelish Magnotta, 1967
Estate of Mary Eileen McAndrew
Daniel and Judith Millett
Hartmut and Antonia Gerod Schierling, 1960
Sister Jo Ann C. Trama, IHM, 1963, M.S.W. 1994
Estate of Kathryn L. Troy, 1964
James and Salli Wilson Tuozzolo, 1967
Urban Smart Growth
Marria O'Malley Walsh, 1968
David and Frances Zauhar
Anonymous
Academy of Nutrition and Dietetics
Col. (Ret.) Richard H. and Col. (Ret.) Lorraine T. Rupp Breen, 1978
Margaret Briggs Foundation
Salvatore and Susan Cognetti
Council of Independent Colleges
Bernard A. Egan Foundation Inc.
Frank and Renée Epifano
Follett Higher Education Group
Patrick J., M.D., and Andrea Fricchione
James, M.S.W 1973, M.S. 1985, and Catherine Gavin
Arthur, O.D., and Maryclaire McShaffery Jordan, 1979, M.A. 2003
Albert J. and Dorothy Brelish Magnotta, 1967
Estate of Mary Eileen McAndrew
Daniel and Judith Millett
Hartmut and Antonia Gerod Schierling, 1960
Sister Jo Ann C. Trama, IHM, 1963, M.S.W. 1994
Estate of Kathryn L. Troy, 1964
James and Salli Wilson Tuozzolo, 1967
Urban Smart Growth
Marria O'Malley Walsh, 1968
David and Frances Zauhar
Anonymous
Baker Tilly Virchow Krause, LLP
Michael A. Barbetti, LLC
Thomas J. Bermel and †† Margaret Brennan Bermel, 1975
Dale, 1977, and Ann Boland Chase, 1979
Maureen D. Brennan, 1981
Talcott K. and †† Joan Banick Brooks, 1965
Michael E. Bugno, 1998
R.J. Burne Oldsmobile Cadillac Pontiac
Sister Gail Cabral, IHM, 1963, M.S. 1967, Ph.D.
Al Caines, Jr., Plumbing and Excavating
Ben and Mary Clare Cardoni Khordi, 1968
Patrick and Denise Castellani
Commonwealth Charitable Management, Inc.
Ann Conflitti, 1996, M.S. 2005
Elizabeth A. Connery, M.P.A. 1999
F. Dennis, M.D., and Grace Finnerty Dawgert, 1968
Christine Atwater Dermody, 1959
Mary Margaret Diehl, 1966
Edmund F. Diskin, Jr., M.S. 1980
Mary Anna Donohoe, Esq., 1967
Lois King Draina, Ph.D.
Patricia E. Dunleavy, M.A. 1983, M.S. 1991, Ph.D. 2008, and Jerome E. Bachman
John J. and Joanne Durkin Dunn, 1954
Keith Eckel
James and Gloria Edwards
John M. and Joan Egan
Ellen M. Farrell, 1968
Ellen Fischler
Robert and Laura Coti Garrett, 1979
Mary Teresa Gavigan, Esq., 1976
Joanne Gilmore, 1974, and David Gryier, Ph.D.
Cindy A. Gowell, 1970, M.S. 1974
Mary Jo Gunning, 1978, Ed.D., and Richard MacGregor, 1976
Andrew, Esq., and Mary Diskin Hailstone, 1963
Suzanne Foran Haman, 1948
Dr. Nancy M. Hawkins, IHM, 1976
Dr. Raymond and Carol Heath
Charlene Curley Hennessy, 1949
Highmark, Inc.
John G. Hopkins, M.S.W. 1975, Dr.PH
Patricia Kucab Horvath, 1957, M.S. 1969
Jeffrey and Sharon Dux Hyde, 1976
Michael and Dolores Insalaco
Frank and Virginia Kane
Patricia S. Kane
Richard and Erin O'Grady Kane
Peter P. and MaryCarol Tighe Kanton, 1964, M.S. 1971
William and Diane Keller, M.S.W. 1997, Ph.D.
Joan T. Kryzanowski, 1968, M.S. 1973
Robert J. and Noelle Lynett
Jane Granahan Macking, 1971
Hilda Faust Mathieu, 1957
Margaret M. McCarty, 1967
Mark E. and Michele Abbott McDade, 1970
Jim and Tammy McArthur McHale
MEMCO Realty Company Limited
Patricia Flaherty Morrissey, 1965
Vernon and Carol Banick Mummert, 1963
Thomas and Grace Horan Murry, 1989
Benjamin and Ann Cooney Newswanger, 1957
Patricia Ann O'Donnell, 1965
The Palumbo Group
John S. Palumbo
Paul, Esq., and Mary Theresa Gardier Paterson, Esq.
The Pepsi Bottling Group, Inc.
Phyllis Rockovits Perron, 1962
The Presser Foundation
Prudential Financial
Victoria Klitsch Randall, 1969
John Charles & Kathryn S. Redmond Foundation
Dr. Jose and Alice Susco Reyes, 1969, M.S. 1979
Wesley and Susan Horensky Rhiel, Esq., 1981
Patricia Duane Sanders, 1961
Gabriel J. and Gina R. Scala, Ed.D.
Scranton Rent All Center
David E. Setzer, Ph.D.
Joseph K. and Suzanne Vanston Speicher, 1972, Ph.D.
Samuel J. and †† Carmen Thame Stephens, 1955
Joseph and Kathleen Fitzsimmons Sterchak, 1980
Rita Kane Stuewe, 1965
Thumper Foundation, Inc.
The Honorable Linda Wallach Miller, 1969
David and Janet Pantle Wenzel, 1968
Dr. Robert and Carole Cook Wright, 1989
Anonymous
Peggy Maloney Barnhill, 1966
Jane Vavala Batten, 1993
Andrew, Esq., and Natalie Bej, Esq.
†† Mary Rose Brogan, 1970, Ph.D.
Mary F. Brundage, 1984
Col. (Ret.) Edward J. and Nancy O'Malley Burke, 1964
Patrick T. Burke, Esq.
The Honorable Thomas and Mrs. Margaret Burke
Joan H. Caffrey, 1955
Carpenters Local Union 445
Barbara A. Cawley, 1963
Peter J. Cawley
Louis and Therese Skovira Ciabattoni, 1957
Sister Kathleen M. Clancy, IHM, 1979, M.S. 1993
John and Mary O'Malley Cognetti, Esq., M.S. 1975
Mary Ellen Coleman, 1968
The Honorable Richard and Marion Conaboy
Concord Advisory Group Ltd.
Mary Elizabeth C. Connors, 1958
Charles, Jr., Esq., M.A. 1978, and Mariel Hart Consagra, 1968, M.S. 1974
Michael and Veronica Conway
Jean Woody Coolican, 1961, Ph.D.
Sally M. Coveleskie, 1978
Arlene B. Crandall, 1978
Dr. Charles T. and Judith Bartell Curtin, 1963
Miriam F. DeAntonio, 1960, M.D.
Donald and Mary Arendt DeMarco, 1965
Marianne Carney Dunn, 1958
EcoIndustrial LLC
Edwards Business Systems
Jane Farr, Ph.D.
Financial S & lutions LLC
Clayton and Catherine Fitzhugh
FM Global Foundation
Adeline Fricchione
Mary Crawford Gallacher, 1957
Thomas and Mary Ann Barrett Gallagher, 1966
Maria Carmeada Gogal, 2004
Ellen S. Gorringe, 1975
James M. and Valerie L. Grabicki
Susan FitzPatrick Grady, 1978
Mary Margaret Harris Graham, 1968
Greater Scranton Chamber of Commerce
Mary Lisa Gunning, 1975, M.D.
Jeannine Ducharme Haight, 1982
Dolores Matheson Harding, 1968
Marcia Reidy Harney, 1968
Thomas and Jennifer Hauber
Mary Ann Wendolowski Heneroty, 1974
Carolyn Tarbrake Hildebrand, 1962
Hinerfeld Realty Company
Trudy Hoffman
Gregory and Andrea Hunt
Keith and Carol Jenkins
Dave and Michele Rodeghiero Joerg, M.A.T. 1995
Kane is Able
Kateri Carroll Kashuba, 1968
Mary Loftus Kennedy, 1939
Diane Capello Kilduff, 1966
June Wolicki Kostival, 1968
KPMG Foundation
Kreder Brooks Hailstone LLP
Jacques and Therese Murphy Kueny, 1964
Landmark Community Bank
Jeanette Kearney Lemieux, 1967
Bernice Simoncic Lukus, 1971, M.S. 1974
M & T Bank
Maloney Law, P.C.
Timothy Maloney, Esq., and Samantha Maloney, Esq.
John, D.M.D., and Margaret Quinn Mariotti, 1975, Au.D.
Claire Coyne McAndrew, 1966
Capt. Joseph A. McDonald
Richard and Helen McGill
McGregor Industries, Inc.
Robert and Virginia Doherty McGregor
Sarah Jane McHale, 1949
Medico Industries, Inc.
Francis J. and Beverly A. Merkel
Scott and Susan Meuser
Margaret A. Michalowski, 1969
Mohegan Sun Pocono
Penelope Hall Moodey, M.A. 1978
Marion Munley, Esq., and Matthew Cartwright, Esq.
Mary Ann Munley, 1974
Morey and Sondra Myers
New Oxford Social & Athletic Club
Drs. Ed and Jean O'Brien
Mary Ellen O'Mara, Esq., 1963
Oppenheim Foundation
Jane E. Oppenheim
Kathryn Lynott Oursler, 1972
Vera Jean Pace, 1956
Penn State Scranton
Peoples Security Bank & Trust Company
Antonio and Judith Persichilli
Joseph L., Esq., and Patrice Persico
Sister Mary Persico, IHM, 1969, Ed.D.
Christine Ksiazek Pertusi, 1957
Pesavento Monuments, Inc.
Maureen McHugh Pesavento, 1954, M.S. 1957
Regina Magnotta Peters, 1968
Dr. Clayton N. and Judith R. Pheasant
Theresa A. Philbin, 1969, M.S. 1972
Mary Kay Belovesick Pieski, 1978, Ph.D.
William and Roseann Ford Piseczny, 1957
Powers V BBQ LLC
Brendan and Linda Powers
Philip J. Rader
Lawrence, M.S. 1988, and Patricia H. Rosetti, 1993
Ross Family Foundation
Mary Fitzgerald Rubinstein, Esq., 1965
Dr. Kathleen O'Neill Ruthkosky, 1977
Patricia A. Rylko, M.D., and Mark A. Dodel
Christine Sacco, 1963
Rosalinda Ginepra Schleim, 1968
Christopher and Mary Sclafani
Scranton Area Foundation
Christine Plonski Sezer, 1968, Ph.D.
Leslie A. Shaw
Thomas and JoAnn Speicher
Betsy Sherwood Sprout, 1987
Larry and Dorothy Stetler
Stevens & Lee
John and Jean Blackledge Sweeney
Sarah O'Brien Sweeney, M.S. 2011
Dorothy A. Swift, 1967
Carl, D.D.S., and Rita Tempel, D.D.S.
Carmella Todaro, 1959
Gerald, M.D., and Mary Burke Tracy, 1963, M.S. 1964
Toni Mella Tracy, 1970
David L. and Joyce E. Tressler
Susan C. Turell, Ph.D., and Sandra Smith
Angela Brady Van Ness, 1968, M.S. 1972
Daniela Ganem Teixeira Vojta, 1998
Betty Hennessy Walters, 1964
Paul and Cathy Wendolowski
Christine Esposito Zike, 1976
Anonymous
Father Bryan Adamcik
Adams Oral Surgery, Inc.
Aetna
Richard and Elizabeth Bachefski
Regina Hagan Bailey, 1967
Judith Murray Barberich, 1968
Jane A. Behlke, 1968
Mary Ellis Bigley, 1969
Angelo and Ann Marie Bonacci
Denise Matthews Bone, 1973
Frances Wyandt Bordogna, 1964
Marc and Susan Smith Bowen, 1991
Brt Ice, L.P.
Brucelli Advertising Company, Inc.
Dr. Stephen and Mary Ellen Burke
Kathleen Bartley Burns, 1963
Anne Quinn Butler, 1975
Ellen Ratchford Caggiano, 1970
David Campbell
Victoria Zabka Campbell, 1962
Judith Wilcox Casey, 1957
Central Park Flowers, LLC
Dr. Joseph and Kathryn Tedesco Cesare
Charles W. Grimm Construction, Inc.
Carine Chen McLaughlin, 1974
Jean Manganello Colarusso, 1957
Phillip and JoAnn Sapone Coleman, 1970
Patricia McElhenny Cook, 1965
The Honorable Joanne Price Corbett, 1975, and James Corbett
Jane Kaiser Corcoran, 1965
Elaine I. Dalley, 1966
Gloria Delrahim, 1968
Elizabeth Lynott Donohue, 1974, M.S. 1992
Joseph P. Donohue, M.S.W. 1974
Catherine Kowrach Druffner, 1960
Patrick and Colleen Dudley
Anne Marie, 1976, and Mark Fallek
Leigh C. Farrar-Freeman, Ph.D. 2009
Amelia Finan, 1960, Ph.D.
Marianne Feeley Flanagan, 1963
Ann Zalusky Flynn, 1981
Friends of Marty Flynn
Alice O'Donnell Foley, 1966
Kelly Foley
Mary Murphy Fox, 1971, M.S. 1976, Ph.D. 2012
Marie C. Froncek, 1967
Alba Lori Gayeski, 1944
Elisabeth von Kerczek Gilligan, 1959
Michael, M.A. 1972, and Nadine Jennings Gilmartin, 1974
Goodwill Industries of NEPA
Melanie Amato Gutterson, 1963
Kevin and Sandra Hayes
Jack Henzes, M.D.
Roseann Anastasio Henzes, 1958
Kenneth W. Herko
Robert and Suzanne Hine
Peter T. Hoffer
Deborah Hokien, Ph.D.
Elizabeth Zapitz Holcomb, 1969
Honeywell, Inc.
JBB Consulting LLC
Eugene L. Jerauld, 1987
Sister Mary Alice Kane, IHM, 1967, M.S. 1974
Mary Fox Kauffman, 1969
Daniel J. Kelly
Dr. Marilyn J. Kemple, 1963, M.S. 1973
Michon Munson Kerlin, 1983
Daniel and Lisa Kimes
Knowles Associates Insurance Consultants
Michele Memolo Knowles, 1981
Kohl's Department Stores, Inc.
John A. Kramer, Jr., M.B.A. 2011
Patrick J. Lavelle, Esq.
Linde Corporation
Jeffrey and Dale Lowcher
Frank and Carolyn-Kay Miller Lundy, M.P.A. 1992
The Luzerne Foundation
M & T Charitable Foundation
Erik and Christina Fenton Mace, M.B.A. 2017
Michele A. Macedonio, 1970
Brian and Jane Marshall
Virginia Fitzpatrick McAllister, 1963
Thomas A. McCullough, Jr., 1993
Alice Schwieghofer McDonnell, M.P.A. 1977, Ph.D.
Thomas K. McFadden
Linda I. McGaughy, M.A. 1978
Elizabeth A. McGill, 2006, Ph.D. 2015
Margaret Casey McGrath, 1975
Donna Mulvihill McMahon, 1968
Patrick J. McMahon
Katherine A. Mellody, Esq., 1969
Fran Menard, 1978
†† Katherine Donovan Menard, 1952
Melissa Metzgar
Wayne and Carolyn Michener
Minooka Motor Sales, Inc.
The Honorable Carmen D. Minora
Nicholas Mitarotonda
John and Lois Colley Mulhall, 1959
Munley Law PC
The Honorable James and Kathleen P. Munley, 1960, Ph.D.
Kathy McGorty Noonan, 1978
Gerard and Catherine O'Hara
OnePoint, Inc.
Ellen Kay Dougherty Padden, 1965
Frank H. Phillips, M.S. 1978
Stephen Prislupsky and Colleen Mulrooney
Edward and Marianne Waering Prokop, 1966
R.N. DeMeck Roofing & Siding, Inc.
Lauretta A. Reap, 1964
Reuther + Bowen
Eileen Shatzel Richards, 1993
Riddle Environmental Services
Rockland Bakery, Inc.
SageView Advisory Group
Steve and Shelley Sahd
Edward and Ermelinda Sottile Sariti, 1958
John R. Schaal and Robert Bader
David G. Schappert
Brian and Nancy Tucker Scheld, 1978
Scranton UNICO Foundation
Brenda Lucia Seitz, 1983
Thomas and Barbara Shuman Sheehan, 1956
Sandy Savulis Shemonsky, 1968
Dan Simrell Advertising
Daniel Anthony Simrell, 1988
Mary Grace Murdock Sloan, 1957
Charles A. Smith, 1977, M.S. 1990
Col. David J. Soma, M.S.W. 1971
Ronald J. Steele, M.A. 1997
Joan Marie McHugh Stroud, 1959
Anthony Swiecicki
Heather Templin
Janet Moran Tinajero, 1993
Amy Julia Tuttle, 2001
Ufberg & Associates LLP
Robert Ufberg, Esq.
Universal Printing Company
Urban Electrical Contractors, Inc.
Vector Security, Inc.
Verizon Foundation
Joseph and Lisa Wahl
WalMart
G. Weinberger Company
Fred and Katherine Sheedy Weiss, 1972
Christine Wiley
Samuel and Frances Caldicott Wilson, 1968
Wendy A. Yankelitis, M.B.A. 2006
Anonymous
Peter and Robin Duffy Auth, 1984
Francis and Mary Hart Barrett, 1968
Mary Ann Burns Bausch, 1970, M.P.A. 1993
Elizabeth VanDriesen Becker, 1956
Adele Nolfi Ben'Ary, 1968
Andrea Klaus Bender, 1975
Timothy, 1984, and Karen Luchko Boland, 1983, M.S. 2001
Dr. Sheila Sanderson Breitweiser, 1963
Denise Barber Brown, 1971
Margaret Kelly Buck, 1953
William P. Buysse
Patricia Gagen Cain, 1958
Frances Murphy Carlson, 1968
John and Carol Leeser Cassidy, 1962
Nancy Reese Cawley, 1959
Rosemary Chromey, 1975, M.P.A. 1982, and Richard M. Goldberg
Church of St. Gregory
The Church of the Holy Family
Christopher and Hannah Ciabattone
Charles and Jeanne Cieszeski
Mary Butterly Clifford, 1970
E. Pat Cliver, M.S.W. 1973
Jay, Ph.D., and Elizabeth Ruddy Clymer, 1981
James and Barbara Colangelo
Michael James Colangelo, 2004, M.S. 2007
ConocoPhillips
Mary Mongoven Conroy, 1982
Margaret M. Conway, 1970
Janet M. Corbett, 1984, M.P.A. 1991
John, 1999, and Deborah Killino Coval, 1996
Joan Bender Cracco, 1959, M.D.
Francis and Betsy Crowley
Peter P. Cupple, M.D.
Rosemarie Sharlow Cushing, 1983
Joseph and Donna Castronova Dailey, 1985
Joe Dailey, State Farm Agent
Elinor W. Daley, 1959
Edwin and Diane Davenport
Michelle Kalavoda Davis, 1996
Dalton A. Deardorff, 2017
Marlin and Sherry Deardorff
Dorothy L. Distel, M.S.W. 1987
Dorothy Dolgash, 1966
Marian White Dowling, 1962
Dawson Driscoll
Virginia Nolan Duffy, 1964
Linda Rakowski Dunn, 1970
Jacquelin Colwell Ebert, 1969
Donald and Marcia Chmielewski Eckerson, 1970
Richard and Catherine Einwechter
Electro Battery of Pennsylvania, Inc.
Ernst & Young Foundation
ExxonMobil Foundation
The Fahey Family Trust
Marigrace Corcoran Fahey, 1958
Maryanne Marchwinski Farrell, 1978
Arnan and Marlene Friedman Finkelstein, M.S.W. 1984
Herbert, M.B.A. 1990, and Annette Hizny Fisher, 1977, M.P.A. 1989
Paula Haven Fontes, 1970
Peter and Carol Forbes
James Franco and Catherine Haller-Franco
Paula Fricchione
James and Barbara Melliand Frutchey, 1984, M.S. 1987
Felicia D. Furman
Vincent Robert Gatto, 2005
Anne Malvasi Geiss, 1963
George and Terri DuBreucq Gelles, 1964
Catherine Caterino Gerard, 1970
Nancy Gibbons
Kathleen Higgins Giblin, 1963
Robert Gillingham
John Goldman, M.D., and Maureen O'Toole
Judith O'Malley Graziano, 1955
Greater Wilkes-Barre Chamber of Commerce
Pat Green, 1973
Albert and Geraldine Gregori
Ron Haddix
Rev. Flora Marino Hartford, 1969
The Very Rev. George P. Hasenecz, M.S. 1979
Richard Hellard
Highland Associates
Eleanore O. Hofstetter, 1961
Mary Ann Hosak, 1972
Bridget Anne Hudacs, 2000
I.B.E.W. Local Union No. 81
Insurance Design Administrators
Gale A. Jaeger, Ed.D.
Matthew Janowicz, 2012
JoAnn Leputa Jarrach, 1958
Maria Nardone Kaegi, 1957
Margaret L. Kearney, 1969, M.S.W. 1972
Edward and Kathryn Hickey Keglovits, 1956
Dorothy O'Gara Kelly, 1964
Dorothy Schiller Kelly, 1955
Marilyn C. Kelly, 1976
John and Nina Kibblehouse
Daniel W. King, II, M.S.W. 1975
Margaret K. Klein, 1971
Anthony J. and Peggy Dalton Kolasa, 1974
Lynn Semptimphelter Kopon, Esq., 1978
Vera Kowal Krewsun
Andrew J. Kudasik, 2015
Judith Latsko Kunec, M.S.W. 1978
Thomas Kurtz
Sharon Brady LaBelle, 1968
LAMAR Advertising
Rev. John M. Lapera
John and Florence Sweeney Lawless, 1977
Guy and Rosemary Lee
Griffith, M.S. 1994, and Katherine Piela Lewis, 1987, M.S. 1994
Lisa Lewis
Jeffrey Lin, M.D.
Therese Keane Lindner, 1972
Judith Salvin Long, 1964
Lower Frederick Fire Co. House Committee
William and Patricia MacDonald
Constance Link Macon, 1967
Marc and Susan Magnotta
Subita S. Mangru, 1982, M.D.
Kacy P. Manning
Doris Novitsky Marcon, 1948
Martz Group
Maspeth Federal Savings
Scott and Therese Matthews
Committee to Elect Mark P. McAndrew
John and Eileen Ryan McAuliffe, 1977
Donald and Rose Ann McGlynn
Jane Earley McLane, 1975, M.S.W. 1977
Mary Jane Milner Memolo, 1959, M.S. 1977
Michelangelo Sculpture Casting, Inc.
Mary Ann Mohr
Salvatore and Angelina Monello
Debra Morgan, M.P.A. 1978
Victoria M. Moshy, 2012, M.B.A. 2014
Michele Feeney Mulligan, 1971
Mari Foley Murphy, 1973
Grace DeCecco Nakagawa, 1960
Stephen Nelson
Laura M. Neuscheler, 1981
Susan J. Nicastro, Esq., 1980
Mary Ann Nitsche, 1971
Northminster Presbyterian Church
Howard and Mary Ellen Levchak Nusbaum, 1974
Dennis and Peggy O'Hara
David and Mauri Olivetti
Francis, Esq., 1981, and Ann Hopkins O'Neill, 1979, M.B.A. 1991
Helen Hodgson Overlan, 1963
Margaret Lennon Owens, 1952
Salvatore, Ph.D., and Roseann Blanco Paratore, 1957
Parker Hill Community Church
Maj. Richard, M.S.W. 1975, and Ann Marie Caporelli Parry, 1968
Carole M. Paswinski, 1958
Marilyn J. Patrick, 1958
Pennsylvania Paper & Supply Company
Virginia Polentz Perfetto, 1962
Jennifer Pennypacker Petro, 1994
Christine A. Phillips, M.D.
The Pittsburgh Foundation
George, 1984, and Jacqueline Pawlikowski Podolak, 1964
Patricia M. Priolo, 1964
Karen F. Raffaele, 1968
Raritan Valley Bus Service
Phyllis Scaramuccia Reid, 1968
Andrea Jaworski Ridolfi, 1969
Edward and Laurie Risi
Dorothy H. Roche, 1943
Jack and Maureen Rogers
Joan Diane Rognoni, 1966
Roman Catholic Church of Forest City Social Justice Fund
Susan Kane Ronan, 1979
Michael F. Russin
William and Cheryl Sacks
Melissa Ann Saddlemire, 2006, M.B.A. 2009
Michael and Jeanette Cogliandro Santalucia, 1968
Daniel, 1990, and Tina Kasaczon Santaniello, 1988
Priscilla Calabro Scovell, 1959
Joseph and Joanne Schumm Shanley, 1963
Susan P. Shevlin
Jean M. Shields, 1971, M.A. 1985
Randi Gregory Short, 1983
Carol Sankner Sicoli, 1968
Robert and Josephine Simeone
Karen Pietila Slifkin, 1969
Elizabeth M. Slovenkai, 1971
David and Linda Smith
Brenda L. Spangenberg, 1966, M.S. 1971
Deirdre-Holly Spelman, M.S.W. 1972
St. Ignatius Catholic Church
St. John the Evangelist Church
Annette K. Staub
David and Cynthia Stockwell
Marcella Convey M. Sturman
Judith Tierney, 1963, M.S. 1970
Patrick, 2000, and Carrie Bowen Toomey
Topp Copy
Msgr. David L. Tressler, M.S. 1990
Charles, M.A. 1986, D.M.A., and Mary Truitt
David Tucker
Robert Unger, 1990
Mary Ann Zukauskas Van Dyk, 1968
Mark and Alayna Vesely
Mary-Celine Burke Von Esch, 1961
David, Au.D., and Jeanne McHale Wadas, 1970
Joan G. Wahlberg
Douglas, D.D.S., and Kathleen Watson
William J. Weber
Irene Pettigrass Wiehe, 1960
Margaret M. Williams, 1959
Patricia Williams, 1970
Jim and Nancy Ferguson Wilson, 1967
Roseanne McFarland Woods, 1961
Marianne Reynolds Yacynych, 1982
Lawrence and Yvonne Luedeke Yaskowski, 1988
John and Patricia Yelencsics
Virginia M. Zapitz, 1965
Betty Luvender Zapp, 1962
Attorney James J. Zaydon, Jr. and Elizabeth (Bachefski) Zaydon, 1980
Shawn, 1999, and Renée Gregori Zehel, 1991, Ph.D. 2016
Joseph, 1980, and Christine Carroll Zwick, 1979
Anonymous
Laura E. Acquaviva, M.A.T. 2004
Mary Alice Hennigan Acquaviva, 1972
John J. Acton
Arnold and Marlene Korczakowski Adams, 1976
Richard, M.S.W. 1972, and Linda Leighton Adams, M.S.W. 1978
Dr. Wellington and Jennifer Adams
David P. Adomiak, 1975
Advantage Sport & Fitness, Inc
AEGON Transamerica Foundation
Aerofab
Aetna Foundation
Naomi R. Alamar, 1973
Dr. Steven Alessandri and Dr. Catherine Thomas
Christina Alexander
James and Sara Alford
Jim and Patty Alperin
Joan Twaddle Altemus, 1961
Mary E. Andrade, 1992
Noelie Kilmer Angevine, 1963
Felix and Genevieve Antonucci
Archetype Consultants, Incorporated
Melissa Londell Armenti, 1999
Christie Phillips Aronow, 1994, M.S.W. 1995
James, M.A. 2012, D.O., and Karen Smith Arscott, 1981, D.O.
Robert Lee Askew, Jr.
Nabil, M.D., and Maureen Asterbadi
Barbara Macaw Atkinson, M.S. 1978
Joan Grado Avery, 1973
Patricia Carsley Baasch, 1978
Robert M. Babskie, M.A. 1979
Priscilla A. Baden, 1970
Louise M. Baker
Debra A. Ballinger
Sean Patrick Bamford, 1995
Rich Banick Photography
Msgr. Thomas V. Banick, S.T.D.
Andrea L. Barker, 2011
Maj. Anne M. Barlieb, 2004
Thomas and Lisa Barlok
Molly Baron
Helen Winum Barr, 1958, M.S. 1984
Mary Cuff Barrett, 1965
Charles Barry
Michael and JoAnn Barta
Brian A. Bartholomay, 1992
Susan Audrieth Bartolone, 1965, Ed.D.
Mary Murray Barton, 1957
Col. John J. Bartosh, USA(Ret.), M.S. 1982
Francis, Ph.D. 2010, and Helen E. Battisti, M.S. 1989, Ph.D. 2010
Genevieve Battisto, 1958
Maureen Naso Beauchamp, 1963
Virginia A. Beauchamp, 1975
Daniel and Maureen Beck
Sonia Bednorchik, 1963
Thomas and Traci Begley
Kathleen Redding Bellitto, 1974
Msgr. John J. Bendik
Jill Emillie Bennett, 1964
William and Mildred Benson
Anna Marie Berardi, 1983
Msgr. John A. Bergamo
Constance R. Bergum, M.F.A. 2000
Erika Lawrence Bernard, 1970
Adam G. Bernhardt Jr. D.M.D.
BHL Company, LLC
Anthony and Janice Biancardi
Maureen McNulty Bidula, 1975, M.D.
Donald W. Bidwell
Rosemary Ludwick Bieker, 1971, Ph.D.
Jesse L. Bingaman, 2017
Binghamton Chapter Alumni Association
Nicholas C. Biondi, 2018
Janet D. Bisset, Ph.D. and Kevin G. Madden, M.D.
Helen Bittel, Ph.D.
Judith A. Blachek, 1980
Margaret A. Blaha, 1968
Rev. William B. Blake, M.S. 1984
Joan Hoffman Blaum, 1971
The Honorable Thomas M. Blewitt, M.P.A. 1979
Jean Body, 1970
Boeing Company
Irene Ruseckas Boezi, 1960
Anne L. Boland, 1946
Mary Bergen Bommer, 1969
Dominick and Lisa Jones Bonacci, M.B.A. 1996
Ann Cancelli Bonanni, 1975
Kim Boosinger
Joseph and Claire Ralph Borda, 1978
Joanne Yanusauskas Bosak, 1973
Caroline Jaeger Bosch, 1962
Barbara Savino Bossi, 1990
Jeannine Forquer Boswell, 1966
Margaret Brown Boucher, 1948
Barbara L. Bowman, 1981
Jamie L. Bowman, 2013
Mary Casey Bradstreet, 1957
Karen M. Braunsdorf
The Honorable Noel Brennan, 1969
Thomas P. Brennan and †† Ann Gallagher Brennan, 1968
Pasqua Jean Delfino Brezovsky, 1956
Joanne Collevechio Brice, M.S.W. 1979
Bristol-Myers Squibb
Judith Koppen Brokus, 1980, M.P.A. 1985
Donald and Patricia Kelleher Brooks, 1964
David and Rosanne Brough
James M. Brown
Sheryl L. Brown, Esq., 1987
Catherine M. Brundage, 1979
Monica Bubser
Marianne Menapace Buccini, 1978, M.S.W. 1979
Norman and Donna Buchanan
Edward B. Budda, 1983, M.B.A. 1988
Stephanie Buonocore
Winnie Newton Burchette, M.S. 1979
Austin J. and Marianne Burke
Kate Butterly Burke, 1972
Linda Root Burke, M.S. 1980
Raymond and Susan Burke
Elizabeth M. Burkhauser, 1968
Eileen Gillern Burnard, 1963
Mary Ann Flesch Burns, 1969
Mary Joan Burns, 1981
Sheila Murphy Burns, 1973, M.S.W. 1998
John and Pamela Burzynski
James, M.D., and Sylvia Graziano Butcofski, 1960
Larry and Krista Butera
Lenore Korczakowski Butler, 1970
Robert and Karen Caffrey
Mary Ann Heasley Calabrese, 1963
Julianne Zinskie Calabro, 1986
Sally Mannion Callahan, 1968, M.S. 1974
Maryalice Hankee Calpin, 1957
Michael and Terri Crapulli Camilleri, 1990
Marilyn Gleason Campagna, 1964
Margaret Potelunas Campbell, 1970, Ph.D.
Laurie Wood Canning, 1986
Mary Ellen Butler Cannon, 1965
James G. Canterbury, M.S. 1975
Lynn Caplan
Vincent and Donna Capoccia
Ann Cardoni, 1970
John and Agnes Cardoni
Janet L. Carey, 1990
Anthony C. Carone
Catherine L. Carr, 2011
Gerald and Lois Carrier
Charles and Anne Nelson Carroll, 1960
Lisa Chuff Casella, 1993, M.A. 2010
Ellen Harding Casey, 1953, Hon. D.A. 1990
James and Brenda Erdman Casey, 1980
Nedda Previtera Cashore, 1964
Dr. Jeane Rhodes Cassidy, 1980
Ann Marie DiVecchia Castelgrande, 1972, M.A. 1976
Robert and Patricia Castellani
Samuel J. Castellino, M.B.A. 1991
Giuseppe and Susanne Catalano
Margaret Hermanns Cataldo, 1961
Robert and Grace Catchings
The Honorable J. Gaynor and Kathryn Karam Cawley, 1964
Amanda Cervanka
Maureen Rowan Chell, 1968
Saj and Marissa Cherian
Robert and Georgia Chonka
Christ the King Parish
Lucille Tubach Christini, 1963
Vincenzo and Karlene Coval Cicco, 1993
Judith Clancy, 1966
Catherine Walsh Clarke, 1959
Marion A. Clauss
Carol J. Cleary, 1980, M.S. 1992
Vincent and Melissa Clemons
Mary Ann McNulty Clifford, 1973
Melissa Kreppel Clore, 2009
Cocciardi & Associates Inc.
Michael and Karen Coco
Ann Coyne Coleman, 1968
Marisa J. Colonna-Garrow, CPA, 2000
Lydia Naples Comerford, M.S. 1977
Patricia Campbell Comey, 1973
Bryan and Denise Compton
Jeanne Moroney Conboy, 1977
Christine O'Brien Condon, 1968
Kathleen P. Connaghan, 1972
Anne Cassidy Connolly, 1963
Charles and Maureen Connolly
Ruth A. Connolly, 1975, M.A. 1980, Ed.D.
Denise Connolly-Brashear
Roger A. Conti, D.D.S.
Vera Jungling Conwicke, M.S.W. 1982
Sandra Hojnoski Cooper, 1981
James and Catherine McDonough Corcoran, 1964
Ronald Cordaro
Brianna Sager Corriere, 2012
John M. Coslett, 1993
Joan Del Mastro Costa, 1962
Ellen Regan Costello, 1976
Mary Elizabeth Almy Cote, 1964
Melissa Marino Cottone, BCBA, 1989, M.A. 1995
Bonnie E. Coughlin, 1960
Cousins Convenient Mart
Pamela J. Cozzi, 1984
Olin A. Cramer
Marion Lewis Crawford, 1959
Bruce Crilly
John and Lisa Crilly
Cynthia L. Critelli, 1978
Ariane Croft
Elaine Eiden Cross, 1968
Jianhua Cui, M.S. 2007
Lisa Hamm Cummings, 1985
Maureen Lawless Curtin, 1972
Barbara Dobrowski Czarra, 1961
Janet Dailey
Joseph and Charlotte Daily
G. Kupiec Dainack, 1973
Joan Sheehan Dalton, 1958
Jerome and Carol Barth Dano, 1965
Ellen Jordan Davidson, 1967
Jacqueline R. Davies, 1960
Scott and Cheryl Davies
Gary and Mary Beth Davis
Peter and Suzanne Davitt
Lillian Harkins Decker, 1972
Mary Ann McElwee DeCusatis, 1973, M.S. 1988
Lee A. and Ellen Svatek DeHihns, 1967
Alex and Eileen Dekmar
John Dellasanta, 1978
Michele Pierre DelPrete, 1991
Ellen Mercedes DeMasi
Joseph DeMilia
Marilyn F. Dempkosky
Matthew D. Dempsey, Esq.
Michael A. Dempsey
Bernardine Grzybowski DePietro, 1966
Frank and Deborah DeRosa
David and Karen Derstine
Sister Eleanor Desaulniers, IHM, 1954
Michael, M.S. 2009, and Elizabeth Zaydon Dessoye, 2007
Lee and Joyce Detwiler
Kathleen Dougherty DeWan, 1964
Michael W. Dickinson
Todd and Margaret Dietrich
Michaela DiLorenzo
Carolyn Ann DiMarcello, 1965
Kevin and Susan Dingwell
Joseph and Katherine DiPietro
Karen Creagh Dixon, 1968
Leonard and Marianne Venosh Dobrzyn
Kwame and Augustina Dokyi
Kimberly Ann Domiano
Daniel Donahue
Helaine Burger Donovan, 1970
Bernard Dorrian
Timothy and Ann Doherty Dougherty, 1976
Jean Ann Doyle, 1962
Joan Marie Doyle, 1961
Stephen and Kelly Drew
Mary Campana Droll, 1944
Marigrace Canavan Dubas, 1976
Marie Langan Duclos, 1961
Marion Milk Dumond, 1957
Suzanne McGrath Dunnigan, 1956
James A. Dunstan, M.S.W. 1987
William and Deborah Dunstone
Gerald, M.P.A. 1975, and Sheila Sheridan Durkin, 1969
Ellen Flynn Dusault, 1963
Betty Dver
Mary Krupski Dymond, 1971, M.S. 1985
Judith Brunori Eagan, 1970
Marion Gaetano Eagen, 1965
Thalia Volpe Eden, M.S. 1976
Marcia Talhelm Edson, 1970
Catherine French Edwards, 1942
William Egan, Sr.
Endwell League of Community Action
Stephanie M. Ensor
Enterprise Mobility Solutions
Donnie Eppley
Patricia Quinn Erhard, 1973
Virginia G. Erixson
Anne Marie Simoncic Ermolovich, 1967
Michael and Kathy Ernst
Michael Ernst P.E., P.A.
Anne Kaczmarczyk Evans, M.P.A. 1985
Elizabeth Finegan Evans, 1958
Joseph, 1981, and Margaret Higgins Evans, 1975, M.S. 1989
William H. Everett, Jr.
Rosemarie Corallo Fahey, 1964
Fairfield Inn by Marriott
Rose M. Faiss
Geraldine Abraham Faivre, 1967
Kimberly Falcone, 1997
Ellen Marie Faliskie, 1989, M.S. 1995
James, Esq., and Mary Grace Cassidy Farrell, 1962
Maryann Moody Farrell, 1960
Leonard and Joan Murphy Fasullo, 1979
Dr. Ann Tully Feeney, 1987
Joseph and Michele Ferguson
Justina Malinak Ferguson, 2006, M.S. 2010
Marian R. Ferguson, 1976, M.S.W. 1977
Frank and Lori Ferriola
Rosemary Nicholas Fiddler, 1964
Patricia Boyea Findra, 1976
Katie Finkbeiner
Ambrose and Irene McNulty Finnegan, 1969
Rose Mary Zacharia Finnegan, 1959
Ann M. Finnerty, 1972
Lisa Cucura Fischetti, 1987
Carol Rinaldi Fisher, 1964
Rita Claire Desmond Fitzsimmons, 1963
Mary Hughes Fixl, 1958
Shawn and Mary Beth Flannery
Kathleen Fleitz
Andrew and Christine Foote
Marie Ward Forish, M.S.W. 1981
Edward J. Fortuna, M.S. 1993
Four Forty Ramsey LLC
Anthony John Frable, Jr., 2005
Libby O'Boyle Franko, 1973
Mary Beth Franks-Begor
Linda Lussy Fraser, 1974, Ph.D.
Diane Kucz Freeman, 1970
Elaine Lewis Fries, 1958
Vicki Frisino, 1991
Anna M. Frontino
Jacquelyn Susco Fueshko, 1976
Karla Rupp Gabre, 2001
William and Maureen Gage
Mary Ellen J. Galdieri
Mary Sweeney Gallagher, 1959
Sister Mary Jo Gallagher, IHM, 1968, M.A. 1984, M.S.W. 1999
Ellen Hogan Gannon, 1968
Penny Saamer Gardner, 1973
Sara Stevens Gardner, 1971
Gregory and Luz Garrison
Mary Ann Connelly Garvey, 1973
Kathleen Kane Gastinger, 1971
Genentech, Inc.
Samuel and Therese Gentile
The Honorable Vito and Elaine Mooney Geroulo, 1969
Noel Martin Gessner, 1961
Barbara Liccese Gialanella, 1958
Mark Giblin
Leigh Costa Giglio, 1998
Karen Gil
Patricia Loyd Gilmore, 1956
Mary E. Dougherty Ginda, 1971
Miriam Kaschenbach Giordano, 1964
Rose Ann Giordano, 1960
Allison Gladden
George, Ph.D. 2009, and Janet Godlewski
James and Betty Ann Armstrong Godshalk, M.S.W. 2014
Jeffrey C. Goering
Jane Roche Goetzman, 1957
Christine Kaszuba Gola, 1974
Ahmed Gomaa, Ph.D.
Linda Crump Gomar, 1970
Katherine Faerber Gonglefski, 1971
Jose J. Gonzalez, 2003
Glen and Bridget O'Malley Goryeb, 1996
Thomas and Mary Beth Gotshall
Marianne Balish Gottschall, 1971
Mary Rotondaro Grabowski, Esq., 1975
Anne Cottone Grady, M.B.A. 1994
Christopher Graham
Christian, 2000, M.B.A. 2002, Ph.D. 2008, and Carrie Eckerson Grandzol, 2001, M.S. 2003
Theresa Casarella Graziano, 1967
Karen Cole Greco, 1980
Edgar and Rita Gregory
Maureen Flannery Grenke, 1981
Jennifer A. Greseth, 2001
Helen Gretz
Margaret Moran Griffiths, 1959, M.S. 1985
Robert J. Grim, M.S.W. 1976
Gerry Zujkowski Grogan, 1959
Eric Grundman
Fred Guida
Andrea Bower Guise, 1970
Kevin and Ann Guptill
Joe Guydish, M.A. 1980
Albert and Anita Zale Guzek, LSW, 1971, M.S.W. 1979
Wendy Hafler
Mary Gliot Halick, 1997
Carol Hall
Thomas J. Hallinan
Joan M. Halstead, 1971, M.S. 1976
John J. Hammond
Maurissa L. Hammond, 2016
Jane Gargani Hanley, 1970
Hanover Kiwanis Foundation
†† Edward J. Hanrahan
Grace T. Harding, 1964
Sally Mollenhauer Hardy, 1970
Betsy Lavin Hart, 1969
Daniel J. Hart, 1997
Frederick and Joan Monaghan Hart, 1952
Ruth M. Harvey, 1969
Christina A. Hasemann, M.S. 1993, Ph.D. 2004
Jennie Hathorn
Dale T. Hazlak, M.A. 1984
Rev. Alex J. Hazzouri
Michael A. Hazzouri, 1990
Bernice Locasto Healy, 1968
Mary Healy
Anne L. Heffron, 1982
Richard and Maureen Harris Heilmann, 1982
Amy Ludwig Heinly, M.F.A. 1993
Carol Martini Hemphill, 1970
Theresa Bennett Hensley, 1975
Robert D. Herrema
William and Janet Heyen
Mary Speicher Hickey, 1970
John Higgins
Marianne Foley Higgins, 1961
Mark and Christina Higgins
Town of Highland Lions
Lawrence and Sara Hillman
Marilou Zeller Hinchcliff, M.A. 2009
Vasil and Joanne Hlinka
Theresa Skiba Hoban, 1968
Dr. Judith Whitman Hochman, M.S. 1977, and Bernard J. Hochman
Agnes Hoffman
Joseph, M.S. 1973, and Danelle Iammangini Hogan, 1971
Valerie Hung Holler, 1966
Paul and Virginia Holmes
Kathryn J. Holod, 1969
Ellen Barth Hooker, 1968
Judy Abbott Hoover, 1988
Thomas and Sandra Dianese Hoppey, 1996
Florence Horecky, M.B.A. 2007
Mary Ann Laicha Hospodar, 1983
Margaret Tama Hovell, 1963
Carol Armezzani Howell, 1967
Robert and Roberta Farkash Howes, 1975
Mary Ann Kuplinski Hudachek, 1968
Martin and Anne McHugh Hudacs, 1976
Carol Servatius Hughes, 1959
Joan Rembecki Hughes, 1977
Judith Meehan Hughes, 1960
Marcy A. Hughes, 1994
John and Carolyn Hull
Elizabeth Burke Humphreys, M.S.W. 1995
Martha Ashley Hutt, 1971
Robert E. Ide, 1988, and Susan M. Turcmanovich, M.A. 2005
Anne Ryan Imbalzano, 1969
Carmel Solano Insalaco, 1942
IntergriChain, Inc.
Interim Healthcare Services of N.E. PA., Inc.
Interior Magic
Michael Iuchun
J&MB, Inc.
Gerard and Mary Ann Jacquinot
Kimberley A. Jennings, M.A. 2000
William Jens
Jewish Federation of Northeastern Pennsylvania
Helenanne M. Jimmie, 1981, M.S. 2010
Sandra Freuler Jobson, 1980
Craig M. Johnson, Ph.D.
MaryAnn Taberski Johnson, 1967
Grace Previty Johnston, 1957
Beverly Archer Jones, 1960
John and Beverly Jones
Karen Jones
Anne M. Jozwiak, 1964
Shawne Koehler Kaeser, 1970
Arlene M. Kakareka, 1966
Jo Ann Pluciennik Kamichitis, 1965
Kathleen A. Kanavy, 1976
Brian and Lynette Kane
Kathleen Kisel Kane, 1976
Noreen Shea Kane, 1964
Paul Joseph Kania, 2013, M.H.S.A. 2015
Stanley Joseph Kania, III, 2010, M.B.A. 2014
Shannon Coon Karazuba, 1972
Marsha Creedon Kashner, 1966
Ann Wargo Kawa
Mary Ellen Ford Kearney, 1962
Maureen Foley Kearney, 1964, Ph.D.
William, Esq., and Virginia Plumb Kearns, 1966
Eleanor Keating, 1954
Nancy Fitzpatrick Keating, 1966
Susan Cerulo Keating, 1968
Linda B. Keene
Del and Carol Condron Keisling, 1974
Caroline M. Kelley, 1964
Kelly Motor Company, Inc.
Janette Dixon Kelly, 1972, Ph.D.
Msgr. Joseph P. Kelly, M.S.W. 1975
Judith Ely Kelly, 1970
Margaret Healy Kelly, 1964
Michael, 1981, and Laura Kelly
Patricia King Kelly, 1972
Deborah Falchek Kelsch, 1975
John and Elizabeth White Kemple, 1958
Cecelia Yazenski Kempter, 1963
Keystone Chapter UNICO National
Mary Alice C. Kilcullen, 1957
Joan Barrett King, 1959
Sandra Abda King, 1969, M.D.
Theresa McGuire Kinne, 1965
John and Marla Pacchioli Kinney, 1975
William and Judith Kirk
George Klein
William M. Klien, Jr., 1980, M.S. 1983
Michelene Klim, 1995, M.S.W. 1996
Todd and Debra Kliment
Nancy Knapman
Ann Marie Knauf
Alvin B. Knighton
Veronica Kobuszewski
Kathleen McMurtrie Kollar, 1987
Mary Jane Ferrett Koons, 1965
Ronald and Valerie Koper
Jeffrey, 1998, M.S. 2003, and Brenda Rudzinski Kovaleski, 1999, M.B.A. 2002
Jill M. Kovalich, 1984
Pauline A. Kozik
Edward Krasniewski
Suzanne R. Kroboth, 1971
Carol Mullaney Kropp, 1962
Mary C. Kruger, 1969
Cathleen Kenney Kruse, 1967
Janet Kaminski Kuna, 1975
Kathleen F. Kurosky, M.S. 1991
Rose Marie Kathleen Kushwara, 1964
Thomas and Ann Davis La Vigna, 1961, Ph.D.
Salvatore A. LaBella
Marie Norton Lacey, 1945
Maureen Diskin Ladd, 1961, Ph.D.
Maj. Dianna LaFratte, 1969
Robert E. Lamb, Inc.
Howard and Patricia Lambert
Kelly Lambert, Ph.D. 2018
Robert Lamothe, Jr.
Abram and Betty Landis
Jeannine Lang
Gerald and Frances Genello Langan, M.P.A. 1978, Ed.D.
Susan Barnes Langhorne, 1971
Arlene Langlotz
Dr. Guido and Mary Ann Smith LaPorta, 1969
Frank and Rosalie Wladyka Larkin, 1963
Peggy Miller Lashbrook, 1978
Angelina Lauria
Joseph Lauria and Susan Walsh-Lauria
John Lavelle
Frank, M.S. 1972, and Mary Kearney Lavin, 1966
Mary Hallahan Lawryk, 1972
John and Nancy Neary Leahy, 1988
Helen Lee
Cindy Pierce Lee, 1967
Robert and Jennifer Leen
Grace Boardman Leighton, 1980
Mary Valentini Leitzel, 1982
David J. Lello, 1972
Jacqueline G. Leonard, 1982
The Leone Family - Dan, Donna & Joseph
Mary Barry Linnen, 1950
Marie A. Littell, 1993
Anna Litvin, 2009, M.S. 2010
Edith A. Lloyd, 1961, M.A. 1972
Edward E. Loewe, M.A. 1984, Ph.D.
Courene M. Loftus, 1994, M.P.A. 2006
Leah Lojo
Ellen Evers Longo-Ticola, 1969
Cheryl D'Andrea Lottman, 1973
James and Della Lounsbery
Julie Johnson Loven, 1970
Mary Ann Parenti Lucchi, 1969
John Luchonok, Jr., 1999
Margaret N. Luddy, 1965
Michael C. Ludka, 1998
Thomas and Joan Jenkins Ludka, 1968
Camille Puzycki Lukasik, 1977
Mary Ellen Luker, Esq., 1978
Lularoe Lauren Burgess, Inc.
Ann M. Lynch
Joanna Ciofalo Lynn, 1967
Stephen and Colleen Lynott
Gemma Pellegrino Lyons, 1972
Marianne Gavigan Lyons, 1976
Albert and Kathy Maalouf
William and Patricia MacDonald
Nancy Connors Madej, 1968
Margaret Madigan-Caulson, 1964
Ellen J. Maffey-Koons, 1970
Charlie and Ruth Howell Magill, 1958
Maureen Collins Maher, 1967
Patrick R. Maher
Robert and Lori Maini
Maintain Your Independence, LLC
Mark and Vita Malinak
Nicole L. Malloy, 1992
John and Joyce Butler Maloney, 1971
John Malonson
Gary, D.M.D., and Rebecca Manci
Jennifer Ambrose Mang, 2000
Richard and Mary Jane McGrath Mangan 1966, M.B.A. 1990
Dolores M. Manganella
Margaret Duffield Manila, 1963
Rev. John K. Manno, 1981, M.A. 1982
Mary Bauer Mapleson, 1962
Ignazio and Linda Maria
Michael Markert, 1998
Donald Marsh
Helen Wysocki Marsicano, 1957
Ann Yacka Marsteller, 1972
Mary Loftus Martin, 1971
Pat Donnelly Martinez, 1970
Joan Balcerzak Martini, 1963
Gregory and Kathleen Cullen Martino, 1981
Ulla H. M. Martz, M.S.W. 1997
Marywood Campus Security
J. P. Mascaro & Sons
Armond T. Mascelli, M.S.W. 1977
Catherine Coyle Mascelli, M.S.W. 1980
Barbara A. Maslak, 1972
Henrietta Reiber Massina, 1953
Michaelene Ketchur Mastriani, 1961
Enrico Mastroianni
Jon and Daynis Masur
Connie Adler Matricardi, 1968
Nancy R. Maylor
Pia Buratti Mazzarella, 1967
Toni Siock McAndrew, 1988, M.P.A. 1992
Jean Friedrichs McCann, M.A. 1987, M.F.A. 1989, Ph.D.
Heather Hanko McCarron, 1998, M.S.W. 2001
Helen Barrett McCarthy, 1964
John and Margaret Kerwin McCarthy, 1959
Aubrey Daily McClintock, 2003
Barbara McCluskey
Leo M. McCormack, Esq.
Phyllis Sabatini McCormack, 1972
Terrance and Anne Bradstreet McCormick
Regina A. McCormick, 1966
Brian and Sherry McCoy
Joan Weiss McDonald, 1967
Nancy E. McDonald, 1962
John and Arleen McDonough
Myles McFadden
Robert and Barbara McFadden
Rev. James E. McGahagan, M.S. 1975
Margaret Kerber McGinnis, 1970
Charlene Carter McGowan, 1958
Marian Flynn McGowan, 1957
Marianne McGowan, 1969
Mary Virginia Corcoran McGrade, 1961
McGrail, Merkel, Quinn & Associates
Alice Jean McHugh, 1956
Kathryn F. Meagher, 1958
Paul and Sandra DeRiggi Meagher, 1967
Renee Malone Meath, 1988
Susan Vaughn Mecca, 1980, M.B.A. 2001
Michael and Mary Medici
Christine Medley
Linda DuChessi Meenan, 1967
Jessica C. Meoni, 2012, M.F.A. 2015
Cheryl A. Meredith, 1980
Paula Santa Maria Meseroll, 1980
Mary Lou Metzgar
Hong Miao
Raphael Dominic Micca, 2010
Carol Myslewicz Middleton, 1977, M.A. 1980
Aida Ibradzic Milcetic, 1998
Joanne Nerger Mild, 1990
Barbara Ann Miller, 1961
Maria Taito Mirsky, 1975
Marie Karmazin Miskell, 1959
Dorothy Williams Moher, 1968
Joe Monaghan
Louis and Judith Monborne
Mondelez International Foundation
Pat Anderson Mondi, 1973
Ernest and Susan Mondics
David and Angela Mongan
Vincent L. Montagnino
Helen M. Mooney, 1956
Robert E. Moore, M.S.W. 1976
Alberta Moran
Jill P. Moran, 1983
Morgan Stanley Wealth Management
MorganZ Pub & Eatery, LLC
Dina and Lucio Morin
Linda Fuscaldo Morris, 1963
William and Catherine Moser
Nicolas M. Motsko
Margarita Liu Chao-Wei Mow, 1958
Anne Marie Larkin Moyer, 1971
Barry and Helen Moyer
Betsey Brown Moylan, 1973
Teresa Schirra Mulderig, 1961
Mary McDonald Muldoon, 1946
Jeannette Muniz de Mendez, 1961
Nancy Cullen Munley, 1975
Robert J. Munley, Esq., M.S. 1990
Patricianne Murnane, 1962
Alfred L. Murphy
Judith Pilch Murphy, 1969
Kathryn Walsh Murphy, 1948
Ronald and Tina Muschello
Robert E. Myefski, M.S. 1975
Tiffany Myers
Thomas and Mary Lynne Van Guilder Naples, 1965
Capt. William and Donna Versaggi Nash, 1976
Vicki Hodell Nathaniel, 1998
Michael Nelson
Rick and Jackie Neyman
Judith C. Nicholls, M.S. 1975
Terry Thomas Nighan, 1974
Rosemary Nitkewicz
Northeastern Transit, Inc.
Beth Norton, 1978
Thomas and Patricia Notchick
Andrea Marie Novak, 1993
Ross Novak
Novartis
Anne Salvatore Novitsky, 1964
Irene Walsh Nunnari, 1963, Ph.D.
Deborah Jepson Nutt, 1970
Patricia McElhiney O'Boyle, 1958, Ph.D.
Janice Endrelunas O'Brien, 1966
John, Esq., and Sally O'Brien, Esq.
Joseph, Esq., and Barbara Scanlon O'Brien, 1969, M.S. 1993
Karin Maguire O'Brien, 1963
Michael and Carolyn Terrery Occulto, 1961
Patricia Murphy O'Connell, 1971
Bartholomew and †† Martha O'Connor
Sarah Harris Ofalt, 1986
Frank James Ohotnicky, 2012, M.S. 2015
Lydia Palermo Oliveri, 1963
Barbara Zwick Olsheski, 1980
Kate O'Mara, 1967
Anita Fulwiler O'Meara, Esq., 1982
William and Margaret O'Meara
Patricia A. O'Neil
Colleen Farrell O'Neill, 1979
Andrea Jean Oravec, 1996, M.S.W. 1997
Colleen M. O'Reilly, 1986
Nancy Kaiser O'Rourke, 1967
Helene Spade Orsulak, 1968
Christine B. Ostrowski, 1973
Amy Paciej-Woodruff, Ph.D. 2011
Karen Paczkowski, 1974, M.D.
Rita Zirpolo Padden, 1973
Anne O'Hora Padelford, 1961
Mary Crisci Paladino, 1980
Annette Talkevich Palutis, 1959
Panera Bread
Edmund and Marianne Pannoni
Renee Giacomini Paolantonio, 1952
Beverly Papas
Maureen Byrne Papola, 1964
Ann Marie Paris, 1995
Isabel Golden Parry, 1982
Tracie L. Pasold, Ph.D.
Andy and Marie Patane
Patricia M. Patane
David and Deirdre Mulcahy Patch, 1986
Stephanie Peet
Patricia Ardoline Pellicci, 1987
Pena-Plas Company
Patricia McAndrew Penyak, 1975
Duane R. Perrelli, M.S. 1982
Barry D. Sobolewski and Janet M. Perrino
Josephine M. Perrino
Thomas N. Collins and Mary Jo Perrino
Mario Perrotti
Anthony, M.D., and Emily Savino Perry, 1961
Pete N' Reenie's Main Street Grill
Eileen Burke Peterson, 1957
Mary A. Petraitis
Charles and Sheila Berry Petras, 1982
Ward F. Petrie
Robert W. Pettinato
Hue Thi Pham, M.S. 1973, Ed.D.
PHM Contract Services Inc.
Picture Rocks Baptist Church
Ralph Pieroni
Joan Pasco Pilosi, 1968
Alice Garrity Pinney, 1952
Thomas J. Pipitone, M.S. 1980
Theodore K. Pisciotta
Point Service Centers Inc.
Sharon Martin Pompey, 1983
Marie A. Poole
Mary Calvey Port, 1970
Joan Hizny Portelli, 1974
Postler & Jaeckle Corporation
Mark Powers and Marie Thomas
Markie Manzer Pratt, 1975
Patrick and Marjorie Prendergast
David C. Preston, M.S.W. 1996
David and Mary Price
Sarah Barnasconi Price, 1957
Robert and Maureen Prieto
Patricia Lawless Rafferty, 1960
Donald and Jennifer Lucas Rajoppi, M.S. 1986, M.S. 1998
Mariane Chiles Randall, 1981
Peggy Landers Rao, 1957
Michael and Jo Anne Kelly Ratchford, 1956
Ream Miller VFW Post 7783
Michele M. Reap, 1972
Meurcie Katherine Redding, 2012, M.A. 2015
Rosemary Barr Reese, 1965
Fred Reichle Diesel Engine Overhaul Inc.
Frederick C. Reichle
Marianne Reichle
J. Spence and Maureen E. Reid, 1986
Francis Reilly
John, D.O., and Cornelia Kinney Reilly, 1977
Lynn Escandon Reiner, 1965
Sister Miriam Joseph Reinhardt, IHM, 1951
Gerrie Szakmeister Reis, 1963
Suzanne Canivan Reisert, 1964
Mary Walsh Rekus, 1963
Catherine Gallagher Renga, 1961
Robert and Ann Renner
Residence Inn by Marriott
Maurice S. Rhine, 1979
Mary Ellen Richards
Brad and Karen Richardson
Tricia Richards-Service, Ph.D. 2018
John and Karen Buckland Rickert, 1986
Geraldine Serratore Ries, 1956
Rev. Dennis A. Rigney, M.S.W. 1977
Wayne and Cindy Rill
Philip and Ann Ring
Joyce O'Malley Rittenhouse, 1958
Tracy E. Ritter, 1996
Mary Lou Ritzco, 1970
Marie Carocci Robson, 1966, M.S. 1971
Dr. Eugene and Anne Marie Casey Roe, 1952
Albert J. Roessler, 1986
Carol Brennan Roncace, 1964
Thomas and Mary Jane Rooney
Samantha Roos-Meiser, 2001
Mariann Judge Rosar, 1982, M.S. 1996
Joan Marbach Roskos, 1971
Ross McDonnell Optical
JoAnne Jakubowski Rossi, M.H.S.A. 2013
Thomas and Sharon Roth
Edward and Anne Ruddy
Natalie Stebelsky Rudyj, 1961
Mary F. Rufe, 1983
Peter Ruocco
Rev. William G. Rushik, M.A. 1988
Anna Rusnak-Noon
William A. Russell, M.S.W. 1974
Barbara Lynott Russen, 1959
Dennis and Mary Rutkowski
Ellen Spillane Ryan, 1963
Susan Wren Ryan, 1983
Juliette M. Saadi, 1964
Anita M. Sabia, 1983
Mark and Marianne Sabine
Barbara A. Sacks
Joseph R. Sadowski, M.S. 1980, M.S. 1994
John and Leslie Sanchez
Joan Burke Sandstrom, 1958
Laura Flanagan Santoski, 1984
Nancy Lewis Satterwhite, 1977
Celeste V. Savage, 1985
Patricia E. Scalese, 1992, and Christopher Fusco, Esq.
Eileen Green Scarton, 1964
Suzanne Marie Schamberger, 1993
Karen Tierney Schamel, 1964
Barbara Gingras Schmucker, 1967
George E. Schneider, Sr.
Jennifer Chrisman Schoenly, 2004
Stefanie Lichak Schoomer, 1975
Deborah Miller Schreiber-Ott, 1964
Gerald and Beverly Schussler
Carl W. Schweizer
Marie Matuszewski Scott, 1959, M.S. 1989
Joseph W. Sekusky, M.S.W. 1984
Daniel and Michelle Senn
Stephanie Sexton
Robert S. Shaw, M.A. 1986, Psy.D.
Jason Shay, Ph.D. 2016
Julie Bizzarri Shaylor, 1960
Judith Cowley Sheatzle, 1968, M.A. 2002, Psy.D.
Scott and Theresa Shedler
Sheet Metal Workers International Association Local Union 44
John J. Sherosick
Betsy McCormick Shields, 1958
Linda Olsen Shirvanian
Susan Lechner Shwed, 1968
Msgr. Constantine V. Siconolfi, M.S. 1983
Nancy Burke Silver, 1948
Karen Anne Silvestri, 1980
Mary Ellis Simon, 1964
Larry and Patricia Simpson
John and Cheryl Sims
Drs. Terry and Nancy Singer
Peter and Maureen Siniawa
Dr. John and Sharon Sink
Janet T. Skiba, 1959
Andrea Lauren Smith, 2008, M.F.A. 2011
Jean Casey Smith, 1950
Kathleen Clarke Smith, 1966
Mary Ann Mackrovitch Smith, 1956
Philip J. Smith, 1981
Thomas and Elfriede Smith
Eleanor M. Snider
Joanne Smith Snyder, 1973
Susan Snyder
Richard and Paula Sobolewski
Jay and Sheryl Lynn Harris Sochoka, 1992
David and Mary Louise Sodl
Patrick and Marie Solano
Theodore Soltas and Monte Soltas
Joseph and Margaret Sorbello
Alan and Jane Sorensen
Kevin Southard
Martin S. Sowa, M.A. 1980
Joann Arnese Spall, 1962
Mike Spangler
Christopher, M.B.A. 1995, Ph.D., and Ann Lawlor Speicher, 1983
Laurie B. Speranzo, 1997
Gary and Kathleen Spitz
Splash Magic Campgound
Denyse D. Spreng
St. Anthony's RC Church
St. Joseph Church
Pamela Gatto Staats, 1981
Patricia Mullowney Starkey, 1974
State Farm Companies Foundation
Barry E. Staub
Emily Huber Stefanac, 2003
Marcella Barron Stein, 1950
Stewart Family Trust
James and Deborah A. Stewart, 1995, M.S. 2000
Dr. Linda Yacone Stewart, 1971
Mary Annette Baland Stewart, 1997
Henry J. Steyskal
Mark Stirpe
Elaine Faleskie Stoback, 1962
Lloyd and Brenda Stockwell
Sheila Maughan Stozenski, 1958
Kenneth and Carol Strauch
Ellen A. Strauskulage, 1973
Ann Marie Reynolds Streeter, 1983
Louis and Joan Strehle
Virginia M. Stringer, 1974
Thelma Lewis Stuart, M.S.W. 1992
Laurence D. Sturm, 1982
James J. Sullivan, RA, AIA
John Sullivan
Kenneth and Eileen Sullivan
Maureen A. Sullivan, 1978
Virginia Sullivan, 1966
Judith Matter Sultzbaugh, M.S.W. 1986
Michelle Leggat Summers, 2000
The Swaney Team
Patrice B. Swartz, 1982
Martin and Pamela Siemienkowi Swift, 1978
Elizabeth Langan Swisher, 1952
Edward Philip Syron, Ph.D., 2009
Jackie Szelc
Frank and Mary Talarico
Tricia Tanguay, 1976
Gary Taylor
Ben and Nancy Tefertiller, 1962
Dr. Rita Tempel & Associates
Thomas and Elaine Tempel
Carol Weiss Teoli, 1955
Texas Instruments Inc
Mary Hogan Theobald, 1961
Kathleen Seery Thiel, 1963
Thomas Family Market
Catherine Polasky Thomas, 1964
Michael R. Thomas, 2017, M.B.A. 2018
Mary Ann Tierney, 1965
Kay Ribando Tighe, 1961
Melanie and Jonathan Tinkham
Marilyn Martell Tinter, 1956
Mary Clyne Tinti, 1971
Salvatore and Mary Tirro
Frederick F. Tolerico, III, 2017
Mary Parise Tomaine, 1969
Cynthia A. Tone, 1987
Robert Toni
Donald and Mary Bennett Toton, 1967
Toyota of Scranton
Travel World
Rowland and Geri Travis
Delphine Mayock Tricomi, 1953
Dr. Roger and Joann Triftshauser
Walter and Susann Cooney Trnka, 1965
John A. Trotter, 1980
Joseph and Cheryl Tuturice
Joseph and Mary Tuturice
Amy Lampman Twist, 1994
Patricia Hageman Ungaro, 1969
Christine Zipay Urban, 1960
Christina Imsick Utz, 1968
Caroline Pulice Vadala, Esq., 1978
Rossana Valentino
Sandy Vallee
Rick and Diane Valway
Richard and Terra Valway
Dale F. van Fossen, 1980
Rosanne Evans Moran Van Heertum, 2001
Nancy Vander Eyk, 1969
Lisa and Thomas Vaughan
Desiree E. Velasquez
Angela Vergnetti
Kay Welker Vergnetti, 1963
John and Carol Fruehan Jones Verrone, M.S. 1980
James and Emily Vesely
James and Marni Vesely
Debra Villari
Gary Vincze and Mary Ann Donovan
Beverly Werner Volk, M.S.W. 1988
Judith Von Itter
Irene M. Vrabel, 1945, M.D.
Linda Zupko Wagner, M.S.W. 1986
Gregory and Christine Walker
Rev. Paul E. Walker, Sr., 1978, M.S. 1981
Mary DeSales Walsh, 1965
Marian Gaza Wanielista, 1973
John and Kelly Ward
Robert and Kimberle Ward
Rev. Estelle C. Webb, 1989
William and Catherine Webster
Susan Houseweart Weidhaas, M.S.W. 1996
Dr. Richard L. and Erin Hosie Weinberger, 1983, M.S. 1993
Suzy P. Weinman, M.S.W. 1999
Alfred, Esq., and Catherine Houlihan Weinschenk, 1971
Jean Pascoe Weinschenk, 1968
Karen Menapace Weis, 1988
John and Connie Weiss
Seth and Chelsea Welcker
Donna Welty
Christine Yachna Wendoloski, 1972
Laura Perez Westfall, 1996
Hazel E. White
Kathleen White
Mary Davis White, 1962
Catherine Mulk Whitebread, 1976
Joel and Agnes Whitehead
Andrea M. Wilczynski, 1993
Jane Ann Willchock, 1972
David and Ann L. Montoro Williams, 1984, M.A. 2007
Judith A. Williams, Ph.D. 2011
Leslie E. Williams
Joanne L. Wilson
Sandra Wilson
Mary Ann Bezares Wimmer, 1963
Catherine Kearney Winger, 1958, M.S. 1985
James and Lois Winton
Nancy Polizzi Witiak, 1968
Carl, M.S.W. 1977, and Mary Witkowski
Joanne Paciorek Wittenborn, 1969
Janet and Dale Wittick
Arlene Fiegleman Wizwer, 1968
Richard and Virginia Good Woodhouse, 1963
Therese L. Wright, 1949
Mary Pamela Slowey Wychunas, 1964
Michael and Melinda Yacuboski
Charles and Heidi Yanavich
Mary Yanish-Keiper, 1970, M.S.W. 1972
†† Judith McLane Yazinski McMahon, 1972
Rebecca Rosette Yerxa, 1982
Victoria J. Yetter, 2007
Kimberle J. Ykema, M.S.W. 2014
Nancy Keefe Yonko, 1956
William J. Young
Brad Yusiewicz
Jay and Sandra Antenori Zahner, 1965
Beverley Zarnowski, 1967
Mary Frances Elizabeth Zelenak, 1990
Desiree Duplechin Zimmerman, 2008
Donald E. Zwick, Jr., 1982
Anonymous
1 on 1 Professional Math Tutoring Center
Rose Aaron
Katherine Abate
Michelle Abbinanti
Bruce A. Abbott, Jr., 1992
Edmund, M.S.W. 1972, and Mary Alice Golden Abdo, 1969
Jennifer Dreabit Abraham, 2005
Paul and Patricia Ackerman
Elaine Speicher Ackroyd-Kelly, M.A. 1995
Sister Elizabeth Monica Acri, IHM, M.A. 1993
Donald and Elizabeth Adams
Sister Mary Ann Adams, IHM, 1965
Mary Ann Zugarek Adams, 1953
Maxine Kowalchik Adams, 1969
†† Sister Marianne Addy, IHM, 1952, M.S. 1960
Lauren M. Adelizzi, 2001
Aerojet Rocketdyne Delivers
Brett, M.S. 2005, and Laura Gillard Agostini, 1987
Errol and Wendy Aksu
Alexandra K. Albright, 2017
Sister Jeanne Albrittain, IHM, 1962
Asrar Hassan Aldadi, M.H.S.A. 2017
Sister Christina Aldarelli, IHM, 1966, M.S. 1978
William, M.A. 2001, and Michele Alford
Dr. Patricia R. Allaire
David and Marie Allen
Elizabeth Schron Allen, 1970
Eric N. Allen, M.A. 2009
Jeffrey and Joann Allen
Leonard Allen, M.S. 2018
Roger and Sharon Allen
Amanda G. Allikmaa, 2018
Randah M. Almuwallad, M.S. 2017
Brant and Dania Alper
Nora Alqahtani, M.S. 2017
Saif M. Alqhtaani, M.S. 2017
Sister Robert Marie Alston, IHM, 1969
Roula M. Althubaiti, M.A. 2017
Joan E. Altomare, 1959
Felipe and Awilda Alvarez
Amazon Smile Foundation
Christine D. Ambrosino, 1989
Sister Mary Frances Ambs, IHM, 1959
Betty O'Handley Amer, 1960
Gwynn Amoroso
Mike Amory
Morris Anderson, 1980
Timothy and Dawn Anderson
Marie C. Andreoli, 1995, M.A. 1998
Darla Fisher Andrew, 1989
Martha Major Andreychik, 1970
Joseph Frank Andusko, 2000
Andrew and Rima Anescavage
Stephanie T. Annunziata, 1999, M.S. 2009
Lindsey Ansbro
Lisa Ansbro
William and Barbara Ansbro
Mary Ann FitzPatrick Anslow, 1955
Aurea Antonetti
Lisa Antoniacci, Ph.D.
Armando and Christa Antonini
Appraisal Services
Audrey Albini Archer
Sister Susan Armbruster, IHM, 1983, M.S. 1991
Judith Arnold
Marie E. Arnold
Alex J. Arter, 2010
Nobuo, 1987, M.A. 1988, and Beth Sossi Asama, 1985
Emily Nobert Aschenbrenner, 1964
James P. Ashbaugh
Robert and MaryAnn Siedlecki Ashton, M.S. 1978
William David Attick, M.S. 1975
Neil and Sima Auerbach
Betsy Mortorff Aulbach, 1970
Rocco and Christine Dende Averto, 1973
Avventura Press
Anthony and Lisa Azzizzo
Sister M. de Montfort Babb, IHM, 1954
Ronald and Pamela Babli
Bernard and Eleanor R. Babonis, M.P.A. 1984, Ph.D.
Margaret Morgan Bachelder, 1974
Sister Jean Louise Bachetti, IHM, M.S. 1989
Stephen Dunn and Denise Bachman
Brittany M. Baker, M.S.W. 2018
Sister M. Gracette Baker, IHM, 1961
George and Margaret Baland
Rosaria Aquilina Baldino, 1972
Joseph Baldwin
Robert and Kathleen Baldwin
Donna Ball
Dorothy Schipp Bambach, 1970, M.S. 1977, Ed.D.
Sister Dolores M. Banick, IHM, 1967
Joseph, M.A. 1978, and Karen Baranoski
Megan R. Barber, M.S.W. 2017
Kathleen Loughney Barkelew, 1981
Cheryl A. Barlow, 1994
Deborah Leon Barlow, 1955
Paul and Theresa Barnes
Cynthia Stuchkus Barnoski, 1980, M.S. 1983
Wesley and Rose Picca Barnshaw, 1978
Melissa Barofski
Maryann Barone, M.S.W. 1982
Joseph and Louise Barraco
Kathleen Barrell
Patricia Barron
Connor Barry
Dolores E. Barry
Sister M. Janice Barry, IHM, 1955
Margaret Shaw Barry, 1992
Walter and Margaret Barteld
Joseph Bartholomew
Nell A. Bartholomew
Kathleen M. Bartlett, 1984
Sister Joan M. Bastress, IHM, 1980
Kenneth and Charlene Batchelor
Alice Cassidy Batt, 1965
Anthony, M.A. 1982, and Carole Campagna Battaglia, 1968
Abbigail Battle
Karen Tiberi Bazzarri, 1993
Kelly Simonis Beal, 2005
Dorothy Zientek Beaulieu, 1967
Craig Beavers
Clare Guerrise Bechtel, 1968
Elizabeth Barlow Bechtel, M.S.W. 1987
Louis and Suzanne Bechtle
Amy Ziegler Beck, M.S.W. 1988
Jocelyn K. Beck, M.A. 2017, Ed.S. 2018
Noah Beck
Teresa Larkin Beckish, 1992
Joann Sobota Bedics, 1963
John Beggs
Tara A. Begor
Richard and Patricia Kreidler Behles, 1972
Brianne E. Belchior, 2010
John W. Bellas, M.A. 1979
Sister Ann Belz, IHM, 1968
Sangeeta Benbow
Edith Cooper Bender, M.S. 1971
Judith Smith Benedetto, 1982
Colleen Blair Bennett, 1988
Connie Bennett
Kathleen Butwina Bennett, 1982
Stephen C. Bennett, M.S.W. 1975
Sister Ann Berendes, IHM, 1967, M.A. 1979
Dee Marie Bernhardt, M.S. 1988
Brynn Bertholf, M.S. 2016
Gloria Dusza Bessette, 1967
Beth Beveridge
Angela Beyer
Mary Daley Bharkhda, 1976
Tony and Amy Bieak
Thomas and Tamah Biello
Lawrence and Eileen Bilello
Douglas Cliff Billet, 2003
Cynthia Binanay
Dorothy Thie Bintz, 1968
Sister M. Carlita Bird, IHM, 1966, M.S. 1977
Jack, 1975, and Mary Jo Ferraro Bishop, 1987
Richard and Faye Bishop
MaryAlice Bitts-Jackson, 1990
Robert and Laura Kurland Black, M.S.W. 1982
Jonathan, M.D., and Katherine Blancaflor, Esq.
Carrie Kohler Block, 2004
Donna Lee Bluhm, 1962
Joseph, 1986, and Lisa Barrett Bobinchock, 1975, M.B.A. 1991
Dr. Thomas M. Bock, 1980
Jeanne M. Bodyk
Sister M. Carleen Boehlert, IHM, 1953
Marilyn Boehner
Russell and Sally Boehner
Donna L. Bogin, 1986
Alexander and Eileen Boginski
Nancy Bohan, 1970
Lydia Darocha Boileau, M.S.W. 1978
Wendy Lewis Bokrosh, 1985
Christopher Boland
Kelly Dunnigan Bolcavage, 1993
Erika A. Bolus, M.S. 2013
Sandra C. Bonadonna
Sister Christina Theresa Bonanza, IHM, 1961
Theresa Bonatesta
Lisa Bonavita
Vincent, 1994, and Marie Gillette Bonavoglia, M.S. 2006, Ph.D. 2013
Maria Kushmerick Bonde, 1962
Anne Marie Bonomo, M.S. 1974
Regina A. Bonomo, 1990
Immaculate Mary Jacobeno Boone, 1969
James and Marian Booth
Ghislaine Scutt Borno, 1954
Sister Anne Mary Boslett, IHM, 1964, M.S. 1977
Norma L. Bottone, 1956
Michael Bowe and Hope Keeney-Bowe
Denise Bowen
Dorothy Tobelmann Bowen, M.A. 1986
Sister M. Leonnette Bower, IHM, 1961
Kathleen Mangan Bowman, 1983
Terence and Rhea Boyle
Jessica Bradbury
Ryan Bradbury
Charles and Elizabeth Brady
Sister M. Josaire Brady, IHM, 1959
Margaret R. Brady, 1980
Sunny M. Braman, 2013, M.S.W. 2017
Karen A. Brandis
Thomas Branigan
The Brannon Family
Elaine Bremer
Amanda Lavin Brennan
Kathleen Langan Brennan, 1972
Mildred Naglak Brennan, 1961
Mark and Wendy Robson Brenzel, 1990, M.S. 2000
Janet McGrath Brier, 1976
Erik and Kristin Brining
Amy Brown Brinkley, 1996
John and Anne Brixius
Joyce E. Brobst, M.S. 1977
Sister Mary E. Broderick, SHCJ, M.S. 1979
Benjamin Brojakowski, M.A. 2012
Walter Broughton, Ph.D.
Barbara Stengle Brown, M.A. 1975
Helen Nelson Brown, 1967
Dr. Jan Brown Inc.
Linda Watts Brown, 1964
Maureen Foy Brown, 1970
Charles and Susan Brown
Joan Marie Regan Brundage, 1994, M.A.T. 1996
Zach Brunner
Helene Tarone Bruno, 1970
Isabella Annette Bruno, 1963
Helen Sledjeski Brush, 1954
Stephanie Kuhens Bryant, 2011, M.S.W. 2017
Tiffany A. Brzenk, 2018
Despina Bubaris, 2016
Sister Ann Monica Bubser, IHM, 1972
Peter and Elena Buccino
Norman Buchanan
Stephen and Elaine Buchanan
Sister Lois Buckley, IHM, 1973
Joseph and Ann Marie Budney
Bette Bugni
Jennifer L. Bulay, M.F.A. 2010
Sister Elizabeth Edward Mary Bullen, IHM, 1967, M.S. 1980
Phillip and Susan Bullwinkel
Alicia Farrell Bunce, 1969
Susan Bigney Bunzey, 1977
Dominick and Susan Buonocore
Kaytlin Burczak, M.S. 2018
Rosemary Burger, 1981
Linda Powell Burgerhoff, 1964
The Burke Family
Caitlin S. Burke, M.S. 2017
Kathryn Schaar Burke, M.A. 1998
Sister Margaret Burke, IHM, 1965
Margaret M. Burke, 1973, M.S. 1982
Natalie Burke, 2016, M.S. 2018
Jessica D. Burkovich, 2018
Sister Kathleen Mary Burns, IHM, 1977, Ed.D.
Lisa Ann Burns, Ph.D. 2013
Cory Burrell
Danielle Burrier
Nadine M. Burton, 2018
Kathryn Blanchard Busen, 1966
John F. Bushta, 1988, D.P.M.
Gregory and Kelly Hill Butler, 1998
Martin and Alicia Butler
Nancy E. Button, M.S. 1979
Sister M. Monica Byrne, IHM, 1955, M.S. 1962
Margaret Davis Cable, M.S.L.S. 1975
Robert Caccese and Debra Wolbach
Jennifer Ann Cady, 2010
Georgeann Chemchick Calabro, 1972, M.S. 1978
Cassie M. Caldwell, 2017, M.S. 2018
Laraine Zelno Caldwell, 1953
Arthur and Edwina Califano
Edeina Califano
Kristina L. Califano
Eric S. Callahan
Tammy S. Calnan, M.S.W. 1998
Gail A. Calomino, 1975, M.S. 1981
Roberta Cecci Cammer, 1990
Catherine Rose Campbell, 2011
Sister Grace Campbell, IHM, 1967, M.S. 1976, M.S. 1990
Gregory and Gena Campbell
Sister Mary Barbara Campbell, IHM, 1957, M.S. 1971
William A. Campoli, Sr., M.A. 1983
Julia Martin Cantarella, 1992
Claire Gregory Canto, M.S.W. 1986
Francis and Patricia Cantreva
Gerald, 1989, and Susan Hunter Capone, 1986
Wendy Caraher
Sister M. Marguerita Carbone, IHM, 1956
Mary Skelly Carden, 1948
Rose Marie Nealon Carden, 1956
Cmdr. Antonio and Ellen Scheitrum Cardoso, 1975
Care & Prayer Counseling Ministries
Joshua, 2015, and Andrea Fritchey Carey, 2013
Elizabeth A. Carlson, 2017
Richard and Jean Carlson
Tonia Biondo Carmody, M.S.W. 1996
Sister Ellen Carney, IHM, 1969
Robert and Kay Carone
Linda S. Carpenter
Patricia M. Carpenter, 1992
Doris L. Carroll, 1988
Lisa Pelucacci Carrozza, 1990
Catherine E. Carter, 2014
Rev. William G. Carter and Jamie Strong
Tammy Casale-Cameron
Jeffrey J. Castellani
Mark J. Castellani
Raymond J. Castellani
Anthony Louis Castellano, 2012
Joseph and Terri Castellano
Michael Peter Castellano, 2010
Sandy Castillo
Matthew J. Casto, 2018
Anne C. Catalano, 1967
Joseph F. Catanzaro, M.A. 1983
Robert and Nicole Catchings
Alice M. Caulson, 1975, M.A. 1986
Sister Beatrice Caulson, IHM, 1966
Marie Tierney Cavanaugh, 1948
Theresa Cawley
Barbara DiQuollo Celentano, 1982
Joseph and Desiree Cerar
Mary Jane Buselli Cerminaro, 1991, M.S. 1997
Ann Marie Neary Cerra, 1976
Isabelle Cerra
Kathleen McGee Cerra, M.A. 1985
Thomas, 1982, and Irene Kosiarski Cesarini, 1981, M.S. 2006
Rev. Thomas M. Cesarini, M.S.W. 1972
Peter and Ana Chadwick
Denis, M.D., and Mary Brita Bergen Chagnon, 1968, M.D.
Kathryn Gartland Chambers, 1970
Vivien Buggle Chambre, 1962
Dr. Dennis G. Chapman
Laura Chapman
Sharon M. Chapman, 1986
Sister M. Helen Ann Charlebois, IHM, 1967
Pradipta Mukherji Chatterji, M.S. 1980
Sister Louise Checchi, IHM, M.S. 1983
Mary Ann Hudgick Chegezy, 1971
Georgianna Cherinchak, M.P.A. 1982
Roseanne Wielgos Cherney, 1973
MarieAnn Cherry
Janice Gambo Chesna, M.A. 2005
Judy Allegrucci Chickillo, 1972
Children's Advocacy Center of NEPA
Anne Concilio Chiles
Harry Chin, M.S. 2018
Lillian Nardello Chinnici, M.S.W. 2012
Barbara Sochovka Chisdock, 1986, M.S. 2008
Naomi L. Chopyak, 1973
Sister Nancy Christiano, IHM, 1982, M.S. 1988
Leslie Christianson
Donald and Lourdes Christina
Deborah Rosar Cianfichi, 1980, M.S.W. 1981
John and Nadine Ciasulli
Peter and Jacqueline Cicchetti
Danielle Cicco
Santina R. Cilento, M.A. 2017, Ed.S. 2018
Mary Frances Cimini
John and Marcella Cimoch
Sister Josephine Cioffi, IHM, 1968
Christine Cipollina
Ann Therese Clark, 1962
Sister Bridget Clark, R.S.M., M.S. 1993
Taylor Clark, 2017
Sister Kathryn Clauss, IHM, 1973, Ph.D.
Susan Honold Cleary, 1985
Donna Ide Clemens, 1982
Frank and Donna Clemente
Thelma Clemons
Patricia Welch Cliber, 1960
Eileen Clifford, 1969
Susan R. Clime
Sister Eileen Clinton, IHM, 1967, M.S. 1972
Richard and Virginia Close
Anne Rowland Clymer, 1974
Raymond E. Clymer, Jr., M.P.A. 2013
John and Dena Coacci
John and Annette Coacci
Angela B. Cobb
Samantha A. Coco, 2014
Sister Mary Ann Cody, IHM, 1969
Maureen Cohen
Donna M. Cohn
Nicholas Cola
Mark and Debra Colandrea
Marlena Garofalo Colarossi, 2002
Michael and Ann Marie Colasurdo
Edward, M.S.W. 1977, and MaryClaire McCormack Coleman, 1976, M.S. 1995
Sister Eileen M. Coleman, IHM, 1964, M.A. 1992
Sue Ellen Coleman, 1968, M.A. 1982
Sister Marionette Coll, IHM, 1948
Rebecca Collazo
Maria Colletti-Huber
James D. Collins, M.S. 1984
Karin Favini Collins, 1975
Sandra Petrucci Collins, 1972
John and Elizabeth Moleski Colonna, M.S. 1985
Robert and Kathryn Colucci
David and Maria Compton
Sister Jean Conaty, IHM, 1959
Ronald and Joan Concessi
Sister M. Alphonsa Concilio, IHM, 1954, 1966, M.A. 1977
Deborah Soroka Congdon, M.S. 1985
McKinnley A. Conklin
Sister Jane Marie Connolly, IHM, 1965
†† Sister M. Francine Connolly, IHM, 1952, M.S. 1965
Barbara McGonigle Connor, 1975, M.S. 1983, M.S. 1990
Mary Ellen Hutton Connors, M.A. 1986
Sara Lisiewski Conrad, 2008
Roseanne Convery
Cook Design Group Inc.
Phoebe Littell Coolican, M.S. 1977, M.S. 1990
Judith E. Copeland, M.S.W. 1976
Sieglinde K. Corbo
Patricia Lalor Corcoran, 1987
Frank and Carolyn Cordaro
Sister Catherine V. Corrigan, IHM, M.S. 1977
William and Eileen Corrigan
Flavio and Marsha Corrocher
Mary Gleason Costabile, 1964
Mary Ellen Kalmar Costanzo, 1954
Sister Mary Elizabeth Costello, IHM, 1958, M.S. 1975
Gary A. Cotroneo, 1995
Ann Hoffman Cotter, 1965
Carolyn Korosec Cottrell, 1969
Sister Jean Coughlin, IHM, 1971
Nancy J. Coughlin
Susan Pierce Couture, 1976
Riley E. Covaleski, 2016
Malcolm, M.D., and Mary Cowen
Jennifer G. Cowgill, D.M.
Sister Mary Ellen Coyne, IHM, 1974, M.S. 1983
Jane Martin Crabtree, 1981, M.A. 1985
Virginia Brown Craig, 1948
Sister M. Helen Ann Cranston, IHM, M.S. 1986
John A. Craunakis, M.A.T. 2017
Creative Arts Design Studio Inc.
Gabrielle M. Creazzo, 2017
Veronica Creazzo
Nicole Crilly
Pasquale and Beverly Boyne Crocco, 1972
Emily S. Cross, 2018
Andrew and Alicia Crossgrove
Thomas and Doreen Crowe
Mary Ann Crozier, 1961
Sister Maureen Cryan, IHM, 1950
Mary Nedorostek Cuatico, 1967
Andrea Cost Cucura, 1969
Patricia Torr Cuff, 1989, M.S. 1993
Lisa M. Cuffaro, M.S. 1997
William F. Cullen, Jr., M.S. 1983
Alan and Mary Pat Meehan Cunningham, 1983
Dr. Denis and Marian Keenan Cunningham, 1959
Thomas P. Cunningham, 2015
Wilson and Cheryl Freeman Curtis, 1972, Ed.D.
Patricia Moran Cutonilli, 1962
Dee Boesel Cutrone, 1963
Nina M. Cuvelier
Adam B. Czankner and Kayleen E. Notchick
Joseph and Dianna Daches
Elaine Schaad Daglio, 1961
Sister Maureen Dailey, IHM, 1966
Megan Dailey, M.A. 2018
Leonard and Mary Ann Lambrigger Dammers, 1961
Daneens Hair Studio
Jeffry and Diane Furnanage D'Angelo, 1981
Marisa Germaine D'Annibale, 1976
Annette Smelik Danziger, 1970
MaryAnne Lepkoski Dargatis, 1963, M.A. 1996
Datasheer, LLC
Kristen Daugherty, 2016
Sister Barbara D'Auria, IHM, 1960
Dave and Sherri Davenport
Nana Pressman Davenport, 1957
Brian J. Davis, M.B.A. 2003
Jasmine R. Davis, 2014, M.A. 2017, Ed.S. 2018
Laura O'Connor Davis, 2005
Lindsey J. Davis, M.S. 2017
Robert M. Davis
Brian, 2014, and Kayla N. McNamara Davitt, 2014
Sister Mary Dawson, IHM, 1965
The Rev. Dr. Roger A. De Noyelles, M.S.W. 1989
Olivia De Sousa
Sarah Curtin De Vincentis, M.S. 1971
Thomas and Virginia Dean
Sister Nancy DeCesare, IHM, 1978, M.S.W. 1981
Renee M. Dech, 1975
Barbara Decker
Nancy Decker
Jeanne M. DeFazio, 1970
Emily Janoson Degenhart
Elizabeth DeJean-Kehoe
Sister Suzanne Delaney, IHM, 1968
Mary Lynn Delfino, 2004
Tim J. Deline Quarry Drilling LLC
Victor Deliso
Kathy C. Delp
Doreen DelRosario, 1977
Elizabeth A. DeLuca, M.P.A. 1987
Arthur Demarest Architects, LLC
Amelia M. Demasi, 2016, M.S. 2017
David and Cynthia Dembrosky
John, M.A. 1979, Ph.D., and Terry Redmond Dempsey, 1973, M.S. 1977
Susan Dennen
Dolly Marie Reilly Densevich, 1962
August and Renée DePietro
Regina Radocha DePuy, 1974
Anthony G. DeRemer, 1984
Joanne M. DeSanto, 1985
Deymeliz Desarden
Sister Ann Barbara DeSiano, IHM, 1968
Peter J. Dessoye, M.S. 1974
James and Marianne Mann DeStefano, 1965
Harry and Lucille Detwiler
Eileen F. Devaney, M.A. 1969
Devers Family Irrevocable Trust
MaryLou Costa Devers, 1949
Linda DiLorenzo Devery, 1975
James and Meghan DeVito
Susan Michelle DeVito, 2006
Sister Agnes Mary Devitt, IHM, 1965, M.S. 1976, M.S. 1994
Sister M. Ann Rosalia Devlin, IHM, 1972
Steven A. Dewater, M.S.W. 2017
Margaret C. DeWitt, 1968
Duane H. Dicker, M.P.A. 1987
Karin Dickey
Steven and Paula Dickey
Sister Rose DiFluri, IHM, 1973
Niki Lei DiGaetano, 2018
Leslie DiGiovine
Christian, M.A. 2007, and Daniela Balakova DiGregorio, M.A. 2002, Ph.D.
Louis and Catherine DiMattio
Claire Hines Dishlip, 1969
Sister M. Monique Dissen, IHM, 1966
Linda DiToto, M.S.W. 1981
Dennis and Kathleen Dittrick
John and Jane Dixon
Sister Damian Marie Dlugos, IHM, 1959
Timothy J. Dobel and Mary E. McElroy
John A. Docalovich, M.B.A. 2012
Edward J. Dodd, Jr.
Kwaku B. Dokyi, 2018
Mary P. Dolan, M.S.W. 1977
Rachel M. Dolk, M.A. 2016
Mary Ellen M. Doll, M.S.W. 2002
Francesca L. Domiano, 2016
Francis Donahue and Kathleen Laudisio
Neil, M.S.W. 1973, and Kathleen Kelleher Donahue, 1973, M.S. 1977
Karen A. Donato, 1975
Sister Jacquelyn Donohue, IHM, 1965, M.S. 1974
Sister M. Anysia Donohue, IHM, 1965
John and Lois Donovan
Thomas and Concetta Dorner
Sister Vincentia Dorsey, IHM, 1967
Ellen Dougherty
Julie Ryan Dougherty, 2012
Kevin T. Dougherty
Mary Elizabeth Dougherty, 1990
Romayne Mellody Dougherty, 1957
Sister Therese Mary Dougherty, IHM, 1971, M.A. 1979
Sister Thomas Mary Dougherty, IHM, 1965, M.S. 1975
Cheryl Owen Mazzarella Dowd, 1986
William Dowler
Alice Adams Dowling, 1968
Sister Dolores Jean Dowling, IHM, M.S. 1973
Leslie Swantek Doyle, 1994, M.A. 1998
Sister Geraldine Marie Dranginis, IHM, 1958
Donald and Jayne Dressler
Mary T. Drew, 1957
Robert and Joyce Drew
Sarah H. Drumm, 1966, M.S. 1974
Holly Drutarovsky, M.S. 2018
Joe D. Ducas, 2017
James and Julia Duffy
Margaret Gill Duffy, 1970
Susan Duffy
Anne Zella DuHaime, 1948
Stacy L. Duink, 2005
Sister Jane Mary Duke, IHM, 1965, M.S. 1975
Uldarico, Ph.D., and Viola Yap Dumdum, M.B.A. 1993
Sharon Dunbar
Diana K. Dunkle
Grace Connolly Dunkle, 1962
Sister Dolores Dunn, IHM, 1965, M.S. 1975, M.A. 1996
Joseph, M.S.W. 2010, and Lindsay Dunn, M.S.W. 2012
Lawrence and Arlene Dunn
Courtney Marie Dunne, 1999, Ed.D.
Sister Jane Frances Dunnigan, IHM, 1965, M.S. 1985
Sister Grace Madeline Dusch, IHM, 1965, M.S. 1980
Jamie Dver
Leslie Dvorshock, M.S.W. 2018
Angeline A. Dwidinata, 2013
Ann McCarthy Dwyer, 1954
Sister M. Bernardus Dwyer, IHM, 1956
Linda Dzieciol
Thomas J. and Barbara Earley, M.S.W. 1973
John M. Early
Eric and Beverly Easton
Robert D. Easton, M.A. 1983
Christopher and Maria Eccleston
Sister M. Elsa Eckenrode, IHM, 1954
Richard L. Eckersley and Rev. Linda K. Eckersley, 1998
Robert and Mary Eckweiler
Margaret McGarry Eden, 1978
Sister Eileen M. Theodora Egan, IHM, 1967, M.S. 1973
Sister Mary Elizabeth Ehling, IHM, 1963
Barbara Ann Middleton Ehrenstrom, 1962
Wesley and Kaley Ehret
Marian L. Eide, M.S. 1979
Syvia Gildar Eisenberg, 1939
Gregory and Jeanne M. Elberfeld, M.S.W. 2013, M.D.
Sister Nancy Marie Elder, IHM, 1968
Kathy Elgaway, 1978
Sister Jane Ellis, IHM, 1966, M.S. 1975
Rosanne Reap Ellis, 1971
Guy and Pasqualina Elluzzi
Maribeth Ruddick Embras, 1976
Endless Smiles Dental Group L.L.C.
Jessica Endrusick
Keith and Cindy Warner Westbrook English, M.F.A. 1999
John and Mary Ellen Errico
Steven Esgro, 1980
Heather Attalla Esposito, 1999
Karen Estridge
Etching by Nicole
Wayne and Jane Hertig Evans, 1973
Bradford and Beth Everett
Maria C. Evers Insurance
Maria Cascio Evers, M.P.A. 1976
David E. Ewing
James and Norma Ewing
Kenneth and Gretchen Eyler
Liza Ezbiansky, M.A. 2012
Ralph and Corinne Fabiani
Edward and Bernice Facciani
Wesley and Delia Fagan
Michelle Fahrenbach-Wrubel, 1986
David Failing
Ronald and Judith Falcone
Sister Mary Kay Faliskie, IHM, 1981, M.S.W. 1982
Patricia Fallone
Veronica Ho Fan, 1962
Joseph, 1994, and Linda Woyshnar Fanti, 1993, M.S. 2002
Sister Maryla Farfour, IHM, 1948, M.S. 1978
Daniel Farrell, M.S.W. 2018
Judith Moore Farrell, 1958
Sister Lillian Marie Farrell, IHM, 1952, M.S. 1971, M.A. 1989
Maureen Drake Farrell, 1982
Sister Fran Fasolka, IHM, M.A. 2003
Joseph and Carmella Manganiello Faust, 1971
Ronald W. Faust, M.P.A. 1984
Josephine Sindoni Federico, 1964
James Joseph Fedor, M.A. 1990
Mark and Melissa Fell
FenceONE Fence Solutions
Katherine Lynam Fennell, 1963
David and Rose Mary Ferguson
James and Suzanne Lucas Ferguson, 1973
John, M.S. 1974, and Ann Ferguson
Julie Hill Ferguson, 1995
Pamela Rybitski Ferguson, 1987
Pauline E. Ferguson
Sister Mary Pio Ferrario, IHM, 1964
Amanda C. Ferraro, 2018
Mary Motsko Ferraro, 1973
Frances D. Ferrese
Kate Ferriola
Nicole Ferriola
Kimberly A. Fetter, M.S. 2010, Ph.D. 2016
Sylvia Gallirio Fetty, 1980
James P. Fields, 2018
Michael and Irene Fields
Candyce Malacco Fike, 1970
John and Sharon Filardi
James Finkle
Jennifer M. Finn
Mary K. Finnegan
Mary O'Malley Finnerty, 1975
Claire McFarland Fioriti, 1959
Sally A. Fischer, M.S. 1991
Garrett O. Fitzgerald, 2007, M.A. 2012
Kelvin Fitzgerald, 2017
Sister M. Alexius Fitzgerald, IHM, 1954, M.S. 1970
Sister Theresa Fitzgerald, IHM, 1961, M.S. 1969
Timothy and Mary Fitzgerald
Barbara Mersch Fitzpatrick, 1954
Joan Ward FitzPatrick, 1953
James and Mary Fitzsimmons
Loretta Boland Flanagan, 1947
Patricia O'Connor Flanagan, 1987
Betty Capitolo Fleming, 1968
Korey S. Fleming, 2013
Lyesha J. Fleming, M.S.W. 2016, M.P.A. 2017
Julio Flores and Laura Pieroni-Flores
Lisa Caviston Flynn, 1991
Sister Ave Maria Foley, IHM, 1951
Neil and Barbara Foley
Thomas E. Foley, Jr., M.S.W. 1981
Diane Moretti Fontana, 1972
Nathan W. Foote
Patricia L. Foote
Rose M. Foote
Marianne Orasin Ford, 1965
Autumn Forgione
Bridget Foster
Kathryn Connolly Fountain, 1968
Dr. Pauline Schweinforth Fox, M.A. 1990
Thomas and Marsha Novotka Foy, 1972
Kathleen Zigrand Fracassi, 1999
Raymond and Jeanne Fradella
Anna Marie Canino Fragnito, 1960
Mary D. Francis
Eileen Francolino
Joseph Francolino
Sister Gloria Frank, IHM, 1961, M.A. 1991
Patricia Franks-Evanish, M.S. 1980
Margaret Jessie Frawley, 1965
Esther W. Fray, 1999
Mary Alice Frederick, 1966
Jeremy Freeman
Melissa Barrett Frein, 2001
Sister Theresa Frere, IHM, 1971
James and Jennifer Froh
Gerald and Maureen Noone Frost, 1972, M.S. 1976
Jane Majernick Frye, 1975
Lydia R. Fulton, 2016
Jessica Nicole Fultz, 2010
Kevin and Mary Furlong
Kara M. Furman, M.S 2017
Margaret M. Gacki, 1983
Kate A. Gaffney, 2016
Sean Gage
Maria T. Gaglio, 1985
Beth McAllister Gallagher, 1977, M.S. 1987
Sister Jean Gallagher, IHM, 1966, M.S. 1979
Sister Mary Ellen Gallagher, IHM, M.S. 1975
Sister Paula Gallagher, IHM, 1969
Heather Hosie Galli, 2008
Paulette M. Gallo, 1975
Harish and Jane M. Ganatra, M.S. 1989
Sister Margaret P. Gannon, IHM, 1959
Anthony and Shirley Lewert Garbarini, 1957
Sister Mary Martha Gardiner, IHM, 1955
Patricia E. Gardner
Shirley A. Gardner, M.S. 1989
Stephen E. Gardner, M.S.W. 1973, D.S.W.
Thomas and Janet Garrabrant
Ashley Garrido, 2017, M.S. 2018
Loretta Greco Garrity, 1952
Elizabeth Fasching Gasper, 1993, M.S. 2002
†† Janice M. Gastinger, 1972
Drazenka Gataric
Annette O'Malley Gaughan, 1972
Sister Jane M. Gaughan, IHM, 1970, M.A. 1978
Margaret Gaughran
Sister M. Estelle Gavel, IHM, 1973
Julie L. Gavin, 2008, M.B.A. 2012
William T. Gavin
Carol Ditata Gayeski, 1967
Neil and Patricia Gazzillo
Linda S. Geer, M.S.W. 1994
Evan and Denise Gehman
Zhong M. Geng and Hui Hou
Constance Arena Gentile, 1971
Bertrand and Ann Burke Geoffroy, 1973
Brandi George, M.A. 2017
Frank and Kelly Geosits
Steven and Christine Gerbehy
Trudy Gerlach
Meghan R. Gerrity
Mary Ann Parise Gething, 1953
Tim Giagios
Emily Gibbons
Joe Gibney
Jeanette Stuart Gibson
Shannon R. Giedieviells
Nina P. Giglio
Patricia E. Giglio
Sister M. Myra Gilbart, IHM, 1967, M.S. 1994
Sister Mary Mercy Gilbart, IHM, 1967, M.S. 1976, M.S. 1994
Liza Gillette, 2017
Nicholas and Audra Gillette
Mary Barbara O'Neill Gilligan, 1975
Kathleen A. Gilmartin, 1975, M.S. 2005
Sister Catherine Ann Gilvary, IHM, 1965, M.S. 1974, M.S. 1981
Donna Gingerelli
Lauren Gingrich, M.S.W. 2016
David and Yolanda Giordano
Christine Girard
Derek Gladden
Justin Gladden
Lindsey Gladden
Sandra Perl Zalbowitz Gladstone, M.S.W. 1988
Elizabeth Heffernan Gleason, 1970
Concetta P. Glorioso
Janet Quinn Glynn, 1962
Ashley M. Godek, 2012
Lisa A. Godin, 1985
Nancy M. Godlewski, 1971
Charles and Eileen Goering
Marilyn Gimber Goetze, 1965
Theresa Grescavage Gogets, 1980
Sister Joan M. Golden, IHM, 1962
John B. Goldman, 2018
Katrina Good, M.S. 2017
Marie Goodman
Sara N. Goodson, 2017, M.S. 2018
Mary Lieberman Goodwillie, 1972
Bruce and Michelle Goodwin
Margaret A. Gorman, 1965
Mary Ann Murzenski Gorrick, 1964
Carolyn Cardone Gotowko, 1972
Sister Rosemary Goulet, IHM, 1971, M.A. 1980
James and Ann Grady
Paul and Rita Betti Graham, 1991
Sister M. Johnice Grand, IHM, 1969, M.S. 1981
JoAnn E. Granza, 2007
Deborah Kopicki Graser, 1969
Christopher R. Grassi, 2016, M.S.W. 2018
Joseph, M.S. 1977, and Elvira Latrella Grasso, 1970
Cornelia Graverson
Kimberlee D. Gravitz, M.S.W. 2001
†† Sister M. Ann Dolora Grayeski, IHM, 1966
Andrea M. Graytock, 1986, Ph.D.
Dean and Francesca Graziano
John and Debra Graziano
Cara Bell Green
Jane S. Green, M.P.A. 1994
Barbara Ross Greenway, 1980
Sister Rosemarie Luz Gregorio, IHM, 1984
Anne Collins Gregory, M.S. 1989
Richard and Barbara Grey
Sister Francis Xavier Grieb, IHM, 1961
Sister Sandra M. Grieco, IHM, 1971, M.S. 1982
Tina Grieco-Calub, 1995
Russell J. Grier
Sister Carole Griffin, IHM, 1967, M.S. 1978
Dominic and Kathleen Griffo
Dorothy J. Grill, 2007, M.Ed. 2010
Elizabeth Grimes, M.B.A. 2016
Amy Lynn Grocki, 2007, M.A. 2010
Jennifer Peeney Gromacki, 1986
Kara Groschopp
Sister Marylin Grosselfinger, IHM, 1966, M.A. 1975
Stephen and Mary Jane Grossi
Joanne Gryziec
Carolyn Kester Grzenda, 1969
Brian and Mary Guckert
Marie Frances Guesto, 1972
Anthony and Susan Gugino
Audrey Guida
Maria Turano Guidera, 1975
Ruth C. Guiracocha
Cara Gulden-Buttari
Robert, M.A.T. 2000, M.S. 2002, and Deborah Guy, M.S.W. 2008
Tiffany Marie Guzzo, 2018
Sister Ruthanne Gypalo, IHM, 1969
Betty Haas
Dale W. Haberle
Eileen A. Hackett, 1980
Sister Susan Hadzima, IHM, 1969, M.S. 1978
Pamela Haefele
Therese Bishop Hafey, 1958
Brother Edward J. Hall, CP, 1978
James R. Hall, III, 2018
Jeffrey Allen Hall, 2002
George J. Hallesky, M.S. 1981, Ed.D.
Joseph Hallinan
Veronica Duncan Hamlett, M.S.W. 2008
Anne H. Hammersmith, M.P.A. 1997
Maranda L. Hammerstone, M.S.W. 2016
Sister Dorothy A. Haney, IHM, 1962, M.S. 1981
Kevin and Angela Hange
Jacklynne G. Hanigan, 2018
Petra Hanley
Annette Hansen
Patricia McCormick Hansen, 1980
Sister Margaret S. Hanson, CSJ, 1977
Susan Hanusek, 1982, M.A. 1985
Sister Roberta Mary Harding, IHM, 1969, M.S. 1981
Sister Rose Lawrence Harlan, IHM, M.S. 1981
M. Suzanne Harper, 1964
Clair H. Harr, 1991
Vanessa Simolin Harrell, 2007
Eugene and Kelly Curtin Harrington, 1993
Kimberly Harris
Devon L. Harrison, 2004
John and Lynn Harrison
John and Margaret Harrison
Maureen Hart
Suesie Turgeon Hartman, 1984
Sister Michael Marie Hartman, IHM, 1963
Sister M. Lisbeth Hartnett, IHM, 1952, M.S. 1970
Susan Wagner Hartney, M.A. 1984
Maria Dommerich Hase, 1998
Mitsunori Hase, 1997
Arnold Haskins Counseling Services
Arnold G. Haskins, M.S.W. 1993
Andrew J.M. Hassay, M.S.L.S. 1972
Sister Kathleen Hassett, IHM, 1962
Lillian Manglaviti Hassler, 1969
Ronald and Pamela Hassler
Sister Patricia Hauser, IHM, 1970, M.S. 1981
Daniel L. Hawthorne, 2018
Erin P. Healy, 2018
Kevin and Tamara Healy
Thomas and Eileen Healy
Sister M. Cor Immaculatum Heffernan, IHM, 1954, M.S. 1973
Maureen F. Heffren, Esq., 1975
Carol A. Hefner, 1969
Daniel and Karen Hegarty
Tina Heil
Patrick J. Hein, 2016
Sister Daniel Mary Heisey, IHM, 1967
Sister Janice Heisey, IHM, 1959
†† Sister M. Helen Hemmer, IHM, 1955
Sister M. Rosarii Hemmer, IHM, 1958
Catherine M. Henry
Here We Grow Childcare and Early Learning Center, LLC
Sister M. Melissa Hester, IHM, 1955, M.S. 1972
Gerard M. Hetman, M.A. 2010
Stephanie Harris Hickman, 1975
Sister Helene Hicks, IHM, 1967
Sister M. Sabine Higgins, IHM, 1954, M.S. 1973
Sister Mary Ellen Higgins, IHM, M.S.W. 2000
Rachel J. Higgins, 2017, M.S. 2018
Leslie Higham, 2011
Kristen Jacobs Hilbert, 2010
Joan Cerra Hild, 1963
Jennie Hill, M.S. 1967
William and Tara Hill
Jacqueline M. Hillriegel, 2014, M.S. 2015
Beverly Gambo Hilton, 1969
Karen Himebaugh
David A. Hines, M.P.A. 2000
Mary Ryan Hines, 1965
Harold, M.S.W. 1977, and Donna Daino Hislop, M.S.W. 1981
James Hittle
Sister Beverly Hmel, IHM, 1963
Kathleen Kelly Hoban, 1963
Debbie Hochuli-Doty
Paul and Rosalie Hoelscher
Jennifer L. Hoff, M.A. 2013
Michael and Patricia Hoffman
Erin Madison Hoffmann, 1967
Ralph and Barbara Cawley Hohmann, 1970
Ann Holland
Halle Holland
Jill M. Holland
Mary Margaret Falcone Holland, 1969
John J. Holler, 2014
Daurice L. Holly
Isaac Holmes
Sister Sarah Ann Holmes, IHM, 1967
Lillian Bishop Holt, 1983
John and Judith Hauser Holtz, 1965
Home Concepts Construction Co.
Kay Powell Hometchko, M.A. 1985
Autumn Gramigna Homza, 2014
Lauren Hoogewerff, M.D.
Adam C. Hook, M.S. 2018
Sister M. Anine Hopkins, IHM, 1959
Ryan Horne
Diane Antonelli Hornyak, 1969
Patricia Lorenz Horton, 1962
Mary Frances Hoffman Horvath, 1968
Saundra Sossong Horvick, 1966
Bruce and Ellen Hostrander
Phyllis Renaldo Houle, 1964
Lindsay Howard, M.S. 2016
†† Sister M. Evelyn Howard, IHM, 1957, M.S. 1974
Stephanie Jane Howard, M.S.W. 1997
Jared and Debra Howe
Kaitlyn L. Hresko, 2012
Shannon M. Hresko, 2012
Mark Hrvatin
Rosemary Stocoski Hrywnak, 1975
Lori L. Hubal, 1983
William L. Hubbs, 1982
Carol Anderson Huddy, M.A. 1980
Karen E. Hudock, 1969, M.S. 1980
James J. Hughes, 1974
Karen Kotchik Hughes, M.A. 2005
Jaime Hukkanen
Ellen E. Hungerbuhler, 1977
Lynne Munson Hunkovic, 1970
Tobin and Sally Hunsinger
Joseph F. Hunt, 2017, M.B.A. 2018
Kelsey Hunter
Marqus Hunter
Alesia Hurban
Gail Yasinskas Hurchick, M.S. 1985
Louise M. Hutchinson, M.S. 1981
Doris Gleason Ianson
Kevin and Mary Icker
Barbara R. Ide
Joshua D. Ide, M.B.A. 2017
Helen Piorkowski Ingerick, M.S. 1975
Maryann Intorrella
Richard and Jill Iorio
Adam M. Irey, M.S.W. 2016
Charles Isdell
Stephanie Baker Ives, 1970
Sister Barbara Jablonski, IHM, 1964
Gail Pompey Jackson, M.S. 1991
Rosemarie Cardoni Jackson, 1959
Gloria J. Jacoby, 1980
Sister Maryalice Jacquinot, IHM, 1988, M.A. 1995
Rev. Richard and Ellen Jagger
Rex W. Jamieson, 1978
Lee David Jamison, II, 2014
Bradley A. Janey, Ph.D.
Rocquelyn Urgo Jastak, 1958, M.D.
Sister Janet Jeffers, IHM, 1978, M.S. 1978
Dr. Philip and Susan M. Jenkins, M.F.A. 2012
Leon Sankar John, Jr., 2000, M.A. 2008, and Luciana Musto
Bohuslava Greenley Johnson, 1988
Maria Manzano Johnson, 1982
Clayton and Sherri Jones
David and Sandy Manning Jones, 1979
Elizabeth R. Jones, 2018
Mary Clare Jones, 1993
Mary Lynn Jones, 1966
Susan Mezzadonna Jones, 1990
Susan O'Keefe Jones, 1973
Mary Drutarovsky Jordan, 1971
Sister Theresa M. Jordan, IHM, 1982, M.B.A. 1991
Mary Reilly Jordano, 1963, M.S. 1970
Renee S. Jourdanais, 1996
Eileen C. Joyce
Janice O'Boyle Joyce, 1977
Kathleen Boland Joyce, 1972
Vanessa Joyner, M.F.A. 2007
Stephanie Juarez-Ventura
Anthony and Lois Julian
Nancy Juskey
Claire Barrett Kacer, 1968
Dianne Kester Kalinoski, 1972
Sister Jan Marie Kalyan, IHM, 1966, 1969, M.A. 1980
Sister Nancy W. Kamau
Elizabeth Bryk Kaminski, 1971
Karly Kaminsky
Wendy Kaminsky
Evelyn Howell Kane, 1965
Jennifer Kane
Heather M. Kani, 2017
David Kapica
Sister Mary Elizabeth Karalis, S.S.J., 1975
Brian and Marlene Kasperowski
Sister Joan Katoski, IHM, 1969, M.A. 1997
Stase Kazlauskas, 1953
Anne Ratchford Kearns, 1957, M.A. 1973, M.F.A. 1995
Patricia Keilty Kearns, 1964
Sister M. Michel Keenan, IHM, 1950, Hon. Litt.D. 2003
David and Margaret Keenhold
Patricia Dibble Keiber, 1987
Joel B. Keller, M.S. 1991
Sally Scott Keller, 1969
Jeff and Regina Kelley
Linda A. Kellock, 1994
Florine Dominic Kelly, 1958
Paul and Jeannine Kelly
Sister Kathleen Kelly, IHM, 1945
Sister Kathleen Kelly, IHM, 1968
Sister Kathleen Kelly, IHM, 1969
Sister Kathleen K. Kelly, IHM, 1967
Lois O'Neill Kelly, 1951
Sister M. Annellen Kelly, IHM, 1962
Sister Maria Rose Kelly, IHM, 1965, M.A. 1992
Maureen Kelly
Teresa G. Kelly
Maureen Kelly-Dufour, 1961
Stanley Kersnowski
Kent W. Kesecker, 1980
Marianne Quinn Kester, 1969
Rachel Kester, 2015, M.A. 2017, Ed.S. 2018
Kaelyn L. Kettenring, 2017
KEYS Program
Tanya Keyser-Cook
Rosa Khalife-McCracken, M.A.T. 1991, M.S. 1997
Sister Dorothy Kibler, IHM, 1973
Gregory and Rebecca Kidwell
Dr. Michael Kiel
Sister Nancy A. Kilmer, IHM, 1982, M.A. 1990, M.F.A. 2003
Sister Angela Ok Hwa Kim, IHM, 1992, Ph.D.
Sister Eleace King, IHM, 1968, Ed.D.
Mari Phillips King, M.P.A. 1989, Ed.D.
Katrina Kinneer
Jennifer L. Kipp
Helen Kirchner
Maureen Kittrick, 1998
Jeffrey A. Kleha, Esq., M.S. 1997
Ann Lukasik Kling, 1973
Dan and Margaret Klinger
Maryse Kloss
Roxie Kloss
Concetta G. Klucsik
Mary Alice Trapper Kman, 1979
Sister Marianne Knight, IHM, 1965
Teri Knight
Daphne F. Knittel
William and Michelle Kobesky
Sister M. Priscilla Koblarchik, IHM, 1959
Margaret Kochan
Lauren McComsey Kochel, 2007
Brian and Amy Koehnke
Simon J. R. Koenig, 1982
Nancy Brennan Koester, 1972
Amy P. Kohn, M.S. 1978
Andrew Kolojejchick, M.A. 2015
Paul J. Komatinsky, M.S.W. 1989
Vincenza LaFata Konopelski, 1958
Barbara Wade Konopka, 1985
Sister Donna Marie Korba, IHM, 1982, M.A. 1988
Anne Hamorski Korpita, 1952
Carol Kortmansky
Laurence S. Kosowski, 1984
Deborah Kumiega Koss, 1976, M.S. 1983
Cheryl Ann Kosydar
Maryellen Newman Kosydar, 1984
Donna Rehkop Kotansky, M.S. 1987
Alexandre N. Kotchnev, 2002
Michele M. Kotcho
Robert and Carol Graczyk Kouba, M.A. 2004
Peter P. Kovaleski, 1981
Joseph, 1990 and Jacqueline Batchelor Kovatch, 1991
Lisa Sullivan Kowal, 1994
Stephen P. Kowalchik, 1975
Louise LaSorsa Krafjack, M.S. 1974
Sister Regina Patrice Krage, IHM, M.S. 1976
Margaret Weinert Kramer, M.S. 1979
Donna Blake Kranick, 1990
Edward and Tracey Krasniewski
Sister Maria Peter Kratz, IHM, 1979
Jean DeKalb Kraus, 1984
Fred and Shirley Krause
Patricia Maheu Krause, 1964
William and Martha Krieger
Eric and Marilyn Kruchinsky
Sister Romaine Krug, IHM, 1952
Kristen Krugreinhard
Robert and Robyn M. Krukovitz
Mary Katherine Kubick, 2013
Joan Gombar Kuchkuda, 1954
Colleen Kotzky Kugler, 1993
Sue M. Kulasinsky, 1993
Sister Claire Marie Kulp, IHM, 1981
John Girard Kuna, M.A. 1998, Psy.D.
Gregory Kunze
Lynn Cattenea Kupchik, 1970
Sister Kathryn Kurdziel, IHM, 1968
Linda Beth Kurtz, M.S. 1974
Thomas and Linda Kusy, 1974, M.S. 1977
Sara Kutz, M.S. 2018
Anita Gasparovic Kuzas, 1964
Genevieve Thayer Kvasnak, 1960
Kelly J. Kyzer
Katherine F. LaBar, 1990
Carol Hinz Laboranti, 1966
Brooke Labs, 2017, M.S. 2018
Joan McCoola Lacombe, 1953
Wendy Evans Laird, 1987
Domnick and Valerie Steinle Lalli
Kristen E. Lambert, 2016, M.A. 2017
Robert, 1988, and Ellen Walsh Lambert, 1984, M.B.A. 1990
Thomas and Judith Lambert
Gwynneth Lamberti
Helen Roethling Lamparella, 1964
Sister Sarah Landis, IHM, M.S. 1982, M.A. 1992
Jason and Christina Landon
Gabrielle Lanfrit, 2016
Sister Mary Ann Lang, IHM, M.S. 1991
Ann Klimaitis Langan, 1968
Grace Hines Langan, 1951
Madeline Larkin Langan, 1961
Patricia Rossiter Langrell, 1963
Sister M. Francis Rose Lapitino, IHM, 1968
Colleen Durkin Lapowsky, 1980
Allison LaRose, 2017
Marilyn J. Lasalandra, 2018
Tracey Latham
Constance Owczarski Latimer, 1975
Vanessa C. Latorre, 2017, M.S. 2018
Sister Franziska Laudascher, IHM, 1969, M.S. 1980, M.S. 1992
Daniel Laudisio
Thomas and Holly Lawrence
Ann and Donald Lear
Ronald R. Leas
Alexis Ledner, M.A. 2018
Sister Andrea J. Lee, IHM, Ph.D., Hon. D. 2016
Barbara Leen
Sara Lemmert, M.S. 2017
Michael A. Lemoncelli, 1981
Amanda M. Lemoncelli-Oakley, 2010, M.S. 2011
Nancy Swistak Lengler, 1979
Maryrose Shields Lenihan, 1974
Sister Madonna Marie Lenikus, IHM, 1966
Sister Kathleen Marita Lennon, IHM, M.S. 1974
Nancy Lockwood Lennon, 1962
Josephine Kovacic Lensler, 1958
Keith S. Lentz, M.S.W. 1989
Theodore and Barbara Leo
Mark and Margaret Leombruni
Sister Jean Leonard, IHM, 1964, M.S. 1970
Joseph T. Leone
Dennis and Susan Lepre
†† Sister M. Chrysta Lerhinan, IHM, 1956
Anne Davison Lewis, M.S. 1972
Jo Kathleen Lewis
Teresa Lewis
Zachary Lewis, 2015
Cindy Lewis-Kessler, M.B.A. 2008
Christine H. Li, 2016, M.B.A. 2017
Stanley and Linda Liang
Amy Beth Lidle, 1998
John and Catherine Liegel
Joanne Magnotta Ligorio, 1962
Michael and Lori Ligorio
Brandon Lindsay
Doris Lindsley
Elaine Slivinski Lisandrelli, 1976, M.S. 1976
Cherie A. Lisowski, 2005, M.A.T. 2009
Carl and Marie Litman
Patricia Reilly Liverpool, 1969
Margaret Peduto Lo Cicero, 1976
Joan T. Loftus
Sister Margaret Loftus, IHM, 1953
Sister Mary Edward Loftus, IHM, 1953
Matthew J. Loftus
Maureen McBride Long, 1981
Sol Lopez, 1975
Nancy Salcines Lori, M.S. 1988
Mary J. Loring, M.S.W. 1988
†† Sister M. Dolorosa Loughney, IHM, 1956
Sister M. Carol Loughney, IHM, 1967, M.S. 1975
Margie Biagioli Loughney, 1973
†† Sister Mary Mark Lowery, IHM, 1959
Sister Carol A. Lubas, IHM, 1969, M.S. 1979
Joan Shaw Lubash, 1952
Natalie N. Lucas, M.S. 2012, M.S. 2017
David G. Luchetti, 1982
Mary Ann Ludka, M.S.W. 1996
Elayne Abess Luis, 1971
Rita Cullen Lukowicz, 1983
Steve Lung
Sister Kathleen M. Lunsmann, IHM, 1985
Lorraine Louise Lupini, M.S. 1980
Lisa Martin Lutecki, 1980
Sister Catherine Luxner, IHM, 1966
Colleen Lynch
John and Bernice Lynch
Richard and Sheila Lynch
Sandra Musso Lynch, 1964
Alice Moran Lynott, 1976
Sister Ann Marie F. Lynott, IHM, 1965
†† Jean Marie Lynott, 1964
†† Sister M. St. Francis Lyons, IHM, 1966
Michael Lyons and Eleanor Salmon
Tara M. Macciocco
Robert L. MacConnell, M.S. 1970
Joan Wisneski MacDonald, 1968
Jaclyn Macey
Joan Weiss Machinchick, 1952
Joseph and Kathleen MacKenna
Sister Ann Bernadette MacNamara, IHM, M.A. 1976
Cheryl MacSherry
Sister Joanne Madden, IHM, 1967
Brian T. Madine, 2015
Anna Madonia
Lisa Madrigal, M.S.W. 2018
Patricia Clark Madsen, 1960
John and Virginia Mager
Melissa Wolfe Mahler, 1988
Catherine Mahoney, M.S. 2018
Susan R. Mahoney
Craig C. Mailen
Kristen Majdic, 2013, M.A. 2015
Thomas and Paula Kernan Makosky, 1980, M.S. 2011
Sister Eleanor Marie Malanaphy, IHM, 1966, M.S. 1975
Mary Kathleen Ritter Maldonato, 1987
Sister Anita Maleski, IHM, 1968
Michael Thomas Malesky, M.A. 2012
Patricia Schiehser Malinak, M.S.W. 1975
Jo Ann M. Mallo, 1966
Ann Marie Holmes Malloy, 1953
Sister Mary Ellen Malloy, IHM, 1962
Nancy Nealon Malone, 1949
Anne O'Hara Maloney, 1974, M.S. 2011
Sister M. Ancilla Maloney, IHM, 1964, M.A. 1988
Sister Mary Jane Maloney, IHM, 1961, M.S. 1969, 1977
Molly Hourigan Malpass, 1972
Frank and Lisa Mancini
Karen Uglow Mancus, 1970
Jason R. Mandicott
Ann M. Manganiello, 1977, M.A. 1983
R. Todd and Linda Mangum
Sister Anne Manion, IHM, 1968
Kevin Manley
Dominick and JeanAnne Manzo
Alisha R. Marchegiani, 2016
Amanda Maria Marchegiani, 2006, Au.D.
James and Janice Rupp Marcks, 1970
Sister Eleanor Mary Marconi, IHM, 1969, M.S. 1977
Margaret Rufe Margolis, 1967
Michael and Ann Marie Gilgallon Mariani, 1965
Sister Florence Ann Marino, IHM, 1964
Patricia Barrett Marion, 1965
Nancy McCarthy Mark, 1959
Sister Joyce Marks, IHM, M.S. 1981
Robert and Judith Marmo
Nicholas D. Marollo, 2017
Sister Ellen Maroney, IHM, 1972, M.A. 1994
Nicholas V. Marotta, 2018
Pascal and Cindy Marotta
Victor and Andrea Marquardt
Eileen Marra
Mike and Eileen Marrazzo, M.A. 1992
Alejandra Marroquin, M.S.W. 2016
Paul and Marie Marsac
Tracey J. Marsan
Tyler Marsh
Amy F. Marshall
Peggy M. Martimucci
Maureen E. Martin
Anna Martinez
Irene Giombetti Martucci, 1942
Robert, M.P.A. 1982, and Sharyn Martucci
Christine Marzano
Martin and Judith Maschak
Theresa Mason
Jamie M. Mason-Clark, 1992, M.A.T. 1994, Ed.D.
Mario and Cecile Mastroianni
Gloria Matesic
Mary Jane Hurley Mathis, 1962
Leo and Renee Matillano
Christine B. Matis, M.A.T. 2017
Elizabeth Ciletti Matis, 2002
Mary Kearney Mattern, 1977
Mary Mattessich
Barry Matthews, Sr., 2009
Henry and Ann Matthews
Michael and Arlene Matthews
Carolyn Apon Maurer, 1964
Elizabeth Dittrick Mauriello, 2006
Janice Kozal Mauro, 1985
†† Sister M. Jamesella Mawhinney, IHM, 1953
Sister Ritamary Mayan, IHM, 1964
Kathy Devers Mayer, 1982
Cidalina Maziarski
Mary Margaret Tucker Mazzaccaro, 1991
Lisa E. Mazzarella, 1982
Sister Teresia Njeri Mbugua, IHM, 2010, M.A. 2013
Sister M. Lenore McAllister, IHM, 1950
Patrice McAndrew, 1957
Thomas and Ann Marie Brunetti McAndrew, 1962
Catherine Manley McAndrews, 1970
Sister Jeanne Marie McAuliffe, IHM, 1969
Patrick and Virginia McCabe
Nancy and Patrick McCall
Marie Bolzan McCandless, 1968
M. Colleen McCann
Lauren Persico McCarthy, 2004
Sister M. Daniela McCarthy, IHM, 1954
Mary Healey McCarthy, 1959
Michael and Nancy McCarthy
Judith Gatto McCauley, 1962
Thomas and Therese McClachrie
Roxanne McClanahan
Sister Mildred McCloskey, IHM, 1940
Jeffrey McCormack
Sister Margo McCormick, IHM, 1965
Margaret Luker McCoy, 1980
Sister M. Jamesann McCue, IHM, 1961
Sister Joan E. McCusker, IHM, 1979, Ph.D.
Linda McDade
Marie Schwalenberg McDermit, 1969, M.S. 1978
Joan Catherine McDermott, 1962
Marie Millett McDonald, 1964
Michael and Dawn McDonald
Patricia A. McDonald, 1986
Sister Ann Marie McDonnell, IHM, 1967, M.S. 1992
Kaitlyn McDonnell, 2018
Marie Kropf McDonnell, 1975
Mary O'Brien McDonnell, 1971
Patrick and Patricia Quinn McDonnell, 1968
Brian and Tiffany McDonough
Kenneth McDowell
Sister Theresa McElroy, IHM, 1959
Sister Elizabeth McEneaney, IHM, 1975
Jeffrey Lynd McGee, M.S.W. 1983
Sister M. Daria McGinn, IHM, 1950
Raymond P. McGinnis, M.S.W. 1977
Brian and Sharon McGlynn
Erin McMullen McGlynn, 1967
Thomas M. McGreevy
Joseph McGuigan
Shirley R. McGuigan
Sister Ann Eulaine McHale, IHM, 1965
Joan Peirano McHale, 1951
Louise McHale
Sister M. Martin de Porres McHale, IHM, 1963, M.B.A. 1990
Jerome and Irene Kunz McHugh, 1973
Maureen Evans McHugh, 1969
Sister Raymond Mary McIntyre, IHM, 1965
James and Teresa McKenna
Robert and Ann Kupchak McKenna, 1959, M.S. 1992
Albert E. McKenney, Jr., 1989
Sister Ann St. Luke McLaughlin, IHM, 1967
Sister Sandra McMahon, IHM, 1969
Barbara McMann, M.S.W. 1980
Carole A. McMinn
Genevieve McMullen, 1963
Charles and Jeanette McMurtrie
Lee and Lucille McNair
Troy and Julie McNair
David McNally
Catherine McErlean McNeil, 1965
Sister Delia Marie McNeirney, IHM, 1971, M.S. 1978
Sister Kathleen McNulty, IHM, 1951
Sister M. Anselm McShea, IHM, 1960
†† Sister Jane A. Meehan, IHM, 1958, M.S. 1974
Mary Lou Walsh Meehan, 1966
Mary C. Megargle, 1982
Julia Newman Meier, 1982
Paula Melesky
Eric and Larae Melfi
Sara A. Melick, 2014
Robin Germinder Melleno, 1984
Janet M. Melvin, 1987
Ronald and Nancy Melvin
Ernest D. Mengoni, 1987
Torey Mengoni, 2014
Anthony Meranti
Joseph E. Meranti
Paulette Posluszny Merchel, 1969, Ph.D.
Kimberly Kneeland Merkel, M.S.W. 2008
Josephine Merola
Sister Mary Ellen Merrick, IHM, 1970, Ph.D.
Sister Peter Marie Merrick, IHM, 1970
Albert and Maureen Merrifield
Roberta Merzig
Paula Mesaris, 1988
Heather Gazella Messina, 2008, M.P.A. 2012
MetLife Foundation
Patricia Krzywicki Metz, 1972
John and Linda Meyer
Joseph and Dolores DiRienzo Michalczyk, 1970
Cindy Michel
Mick's Barber Shop
Lewis and Joan Capozza Migal
Sister Christine Mihelich, IHM, 1968, Ph.D.
Sister Janet M. Maliya Milan, IHM, 1968
Nancy Talpas Millard, 1969
†† Sister Angela Miller, IHM, 1963, M.S. 1981, M.A. 1989
David, 1984, and Barbara Royal Miller, 1987
George and Florence Miller
Joseph Miller
Kyle T. Miller
Linda A. Miller
Robert G. Miller, 2016, MArch 2017
Ronald, M.A. 1977, Ph.D., and Patricia Bederman Miller, M.S. 1982, Ph.D. 1999
Ronald and Wendy Miller
Kathleen Tracy Millon, 1965
Elizabeth Waters Minchak, 1965
Nicole Minicozzi, 2018
Leonard and Rhonda Minier
Leon and Susan Mininger
Carmen and Tammy Minniti
Patricia A. Miscavage, M.B.A. 2000
Edward and Pamela Misewicz
Annette Y. Miskiewicz
George, M.A. 1978, and Joy Missett
Charlene Clark Mitchell, 1966
Edward and Beverly Mizanty
Sharon Struzinsky Modesto, 1984
Jane Cavallao Moeller, M.S. 1980
Shwan Mohammed, M.S. 2017
William J. Mohan, Ph.D.
Raymond and Dina Mohler
Mallory P. Mokay, 2018
Donna Lombardi Molinaro, 1991
Moira C. Molloy, 1987
Irene Schweitzer Molzahn, M.S.W. 1972
Marie D. Monaco
Michael Monaghan
Mario and Frances Monello
Agnes Maylath Monopoli, 1974
Sister M. Dorothy C. Montague, IHM, M.A. 1984
Andrew R. Montgomery
Robert and Alice Montgomery
Doralyn Howard Moody, M.A. 1977
Deborah Chavis Moore, 1974
Eric and Stephanie Moore
James Moore, III, 2017
Sister Marie C. Moore, IHM, 1964
Terence and Michelle Moore
Carol Horvath Moran, 1965
Maureen Farrand Moretin, M.S.W. 2001
Sandra Ciabocchi Morgan, 1967, M.S.W. 1972
Susan Dickson Morgan, 1980
Gina M. Morgese, 2017, M.S.W. 2018
Sister Marian Vincent Morris, IHM, M.A. 1980
Christopher R. Morrison, 2015
Terri Sachele Morrison, 1968
Nikki Moser
Sheila A. Moser, 1989
Gloria Colaiaco Mosher, 1957
Jaime L. Kester Mosher, M.S. 2006
Donald and Judith Salitsky Mosley, 1967
Douglas and Diana Moyer
Harold and Charlene J. Moyer, M.S.W. 1999
Linda Moyer
Steven and Margery Moyer
Mary Ann Cavezza Moylan, 1975
Daniel and Virginia Mrdjenovic
Debra A. Muchal
Martin Mueller
Michael E. Mueller
Sister Mary Elizabeth Muir, IHM, M.A.T. 1996
Vonette M. Muir-Castelblanco
Thomas P. Mulholland
Sister Catherine Anne Mullaly, IHM, 1956, M.S. 1965
Mary Roche Mullen, 1961
Mary Lynn Mullock, 1977
Mary Ann Fletcher Mulloy, 1962
Sister Loretta Mulry, IHM, 1963
Sister Anne Munley IHM, 1966, Ph.D.
Annette Kita Munley, 1958
Dominick Muracco
Sister Marilyn Muro, IHM, 1966
Annette Murphy
Sister Concepta R. Murphy, IHM, M.A. 1984
Daniel and Suzanne Murphy
Elizabeth Branning Murphy, 1982
Gregory and Tracey Murphy
Hallie E. Murphy
John and Michelle Zick Murphy
Sister M. Rita James Murphy, IHM, M.A. 1984
Mary Moran Murphy, 1980, M.S. 1991
Maura Murphy
Patrick Murphy
Paula Biglin Murphy, 1969
Sister Robert Mary Murphy, IHM, 1964, M.S. 1975, M.S. 1989
Brandon J. Murray, 2017
Erin Lonergan Murray, 1959
John, 1979, and Elizabeth Small Murray, 1975, M.S. 1979
Katelyn M. Murray, M.A. 2016, Ed.S. 2017
Mary P. Murray
Richard, M.D., and Gayle Murray, M.D.
Jerome, Esq., and Michele Musheno
Diane Wittig Musser, 1984, M.A. 2001
Gina T. Mustico, 1980
Mary K. Mutschler, M.S.W. 2004
Christin Smith Myers, 1998
Robert and Mildred Nace
Alexis M. Namyak, 2017
Patricia Cassebaum Nape, 1971
Samantha L. Nardelli, 2013
Sister Rita Ann Naughton, IHM, 1967, M.S. 1976
Alfred and Adriana Navaro
Ronald and Susan Spang Naves, 1962
Sister Claudette Naylor, IHM, 1955
Frank, 2004, and Karen Nealon
Nicalena Politch Neary, 1968
Ken and Ann Neiswander
Mary Berzite Nervegna, 1962
Ann Harvey Neuser, 1967
Sister Mary Newett, IHM, 1957, M.S. 1980
Jed M. Newirth, M.S.W. 1980
Matthew, M.S. 2015, and Jessica Szumski Nice, M.S. 2015
Abigail C. Nicolas, 2016, M.S. 2017
Santa Maria Liuzzo Niedzwiecki, 1981
Steven and Janeen Lebida Nieratko, 1984
Barbara Zak Nilenders, 1963
Janet Hench Niles, 1967
Geraldine Valonis Nish, 1963
Jacob and Carol Nogi
Sister Barbara Nogiewich, IHM, 1967
Nancy M. Noonan, 1963
Col. Nancy N. Nooney, USA (Ret.)
Nancy Stager Northrup, 1977
Kathleen Norton, 1978
Sister M. Immaculata Norton, IHM, 1943, M.A. 1977, M.S. 1981
Anna C. Notchick, 2018
Notre Dame of Bethlehem Church
Patricia Nelligan Novak, 1968
Gloria Mancuso Novobilski, 1965
Barbara O'Reilly Nutt, 1969
Sister Liberata Nyakashaija, IHM, 1984
Lisa Jaques Nye
Lesley Greaves Oakes, 1940
Donald J. Oakley
Kate O'Boyle, 1976
Michael and Suzanne Kirwin O'Boyle, 1970, M.S. 1973, Ph.D. 2008
Sister Ann Marie O'Brien, IHM, 1956
Christopher, Ph.D. 2011, and Ann Loyek O'Brien, M.S.W. 2004
Sister Judith Ellen O'Brien, IHM, M.A. 1989
Judith Johnson O'Brien, M.S.W. 1983
Sister Patricia O'Brien, IHM, 1954
Sheila M. O'Brien, 1979
Terri Murphy O'Connell, 1969
Careen Reed O'Connor, 1974
Debra Taylor O'Connor, 1985
Joannes Jordan O'Connor, 1951
Martin, 1989, and Maureen Morrison O'Connor, 2002
Laura O'Dell, 2018
Cynthia Magyarics O'Donnell, 1975
Sister M. Francis O'Donnell, IHM, 1960, M.S. 1977
Carly N. Odynsky, 2017, M.S. 2017
Christopher and Maria Ogno
Joanne M. O'Hara, 1972, M.A. 1984
Margaret Noone O'Hara, 1970
Joseph and Rosemary Flynn O'Koren, 1981
David and Renee Olin
Dr. Richard J. Olin
Raul and Kimberly Oliveira
Carol Remick Oliver, 1980
Beverly Ann Oliveri, 1971
David C. Olivetti, Jr., 2017
Donald and Maria Olson
Barbara A. Olszewski
Law Offices of Jason O'Malley
Jason, Esq., and Sara Van Wert O'Malley, 1998
Joan M. O'Malley, 1976
Sister Celine Omolo, IHM, 2011, M.Ed. 2013
Carl, M.B.A. 2005, and Karen Gardner O'Neil, 1977
Sister Katherine O'Neil, IHM, 1964, M.S. 1974, M.S. 1986
Paige M. O'Neil, 2018
Tara M. O'Neil, 2018
Gina DiVizio O'Neill, M.S. 2009
Sister Karen Marie O'Neill, IHM, 1966, M.S. 1975
Sister Mary Joy O'Neill, IHM, 1959
Sister Francesca Onley, C.S.F.N., M.S. 1966, Ph.D.
Sister Babette Opferman, IHM, 1965
Marianne Puluino Oplinger, M.S.W. 1989
Kaithlyn A. Oravitz, 2015, M.A. 2018
Adam A. Orcutt
Elaine Lestansky Orechovsky, 1976
Joseph T. Orloski
Sister Therese O'Rourke, IHM, 1967, M.S.W. 1998
Catherine Fodero Orsini, 1974
Debra O'Brien Ortiz, 1993
James and Maryanne Oster
Howard and Elizabeth Ostrow
Taylor E. Ott, M.S. 2017
Sister Joan Ottman, IHM, 1965
Emily C. Ousouljoglou
Chelsea E. Outman, 2016
Mary Pace
Judith Gilligan Pace-Templeton, 1971, Ph.D.
Richard C. Paddock, M.S. 1982
Sal Palatucci
Antonia Barnes Palazzolo, 1963
John and Theresa Renner Pallo, 1950
Louis T. Palmeri, M.S.W. 1979
Joseph and Valerie Palmieri
Sister Agnes Panik, IHM, 1966
Michael and Kelly Panko
Sister Theresa Papsis, S.S.C., 1965
Martiann Parfitt, 1983
Jason R. Paris, 2004, Ph.D.
Sister Felicia Ann Parise, IHM, 1965
Nancy Grattan Parisi, 1975
Sister Angela Mary Parker, IHM, 1965, M.S. 1976
Sister Ann Annice Parker, IHM, 1967
Marlene T. Parks, 1962
Joanne Bullock Parrish, 1986
Sister M. Celeste Parry, IHM, 1959
Barbara J. Partyka
Doreen C. Partyka, 1979, M.A. 1986
Tamara Dance Pascoe, M.S.W. 1987
Jennifer Kozal Pasculli, 1985
Sister Joan Paskert, IHM, 1951
Louis T. Pasqualicchio, 2013
Michael Pasqualicchio
Robert J. Passeri, M.S.W. 1971
Michael Pastore and Carolyn Rupp
Lisa D. Pate, M.S.W. 2003
Taral R. Patel, M.B.A 2017
Irene Sexton Patrick, 1960
Frank J. Patt
Taylor M. Patullo, 2017, M.S. 2018
Kimberly Pavlick, Ph.D. 2011, and Kenneth Okrepkie
Nancy Peacock
Carole Gorecki Pearsall, 1966
Christina Zavrotny Pearson, 1981
Sister Elizabeth M. Pearson, IHM, M.S. 1964, Ph.D.
Mary Rose Peck, 1945
Sister Annette M. Pelletier, IHM, M.A. 1991
Danette Smith Penenburgh, 1978
Grace Ciampi Penman, 1974
Marcie S. Pennachioli, 1966
Carmen L. Perez
Sister Lisa M. Perkowski, IHM, 2004
Maryann Sterling Perrella, 1974, M.S. 1982
Tyler J. Perrelle, M.S. 2018
Nicholas A. Pesarcik, 2013
Sister Richard Mary Peters, IHM, 1966
Sister Roberta Peters, IHM, 1966, M.S. 1972
Amanda M. Petersen, 2016, M.S. 2018
Chris and Penny Peterson
Mary June Peterson, M.A. 1975
Ronald and Jeanette Peterson
Anthony Petrie
Edward P. Petroski
Paul and Sandra Pettit
Sister Theresa Petz, IHM, 1965
Sister Mariam Pfeifer, IHM, 1954, M.A. 1970
Ronald and Patricia Pfeil
Teresa Lins Pfirman, 1989
Sister Mary W. Philbin, IHM, 1969
Elizabeth L. Phillips
Mary Beth Feury Phillips, 1982
Nancy Hauber Phillips, 1972
Dr. Patricia Gimber Phillips, 1964
Susan Carol Phillips, M.S.W. 1985
Kathy Phillips-Petrill, 1983
Stephen and Tracy Piacentino
Amy L. Pianosi
Juliana Bliss Piccini, 1974
Stephanie M. Piccoletti, 2016, M.A. 2018
Lisa Piccolo, 2011
Michael and Michele Pieroni
Edward M. Piestrak, M.S. 1976
Sister Regina Eleanor Pignoli, IHM, M.S. 1974
Sister Loretta Michael Pinner, IHM, M.S. 1979
Pioneer Distributing Company
Suzanne Barton Piorkowski, 1992, M.S. 2005
Nicole Piotrowski
George Pisaneschi
Rosemarie Gnall Pisk, 1962
Diane Pitalue
Barbara Swantkowski Placek, M.P.A. 1980
Christine Marie Plink, 1973
Stephen and Deborah Pliska
Brian and Maureen Plunkett
Harriet Hummel Poechmann, M.S.W. 1983
Cara J. Pohida, 2018
Ellie M. Pohlod, 2018
Daria Polanchik, 1981
Mary Polce-Lynch, 1980, Ph.D.
Joseph, Ph.D., and Eva Polizzi, M.F.A. 2016
William N. Pollack
Christopher and Karen Pollard
Sister St. Kenneth Polley, IHM, 1952
Carol Puglisi Porcino, 1975
Dennis and Sandra Poshka
Barbara Boehlert Potter, 1953
Jerome and Beverly Potter
Dr. Margaret J. Potthast
Irene D. Potts
Todd T. Pousley, 2007, M.P.A. 2014, and Linnette F. Reidmiller, 2006
Douglas Powell
Lucille R. Powell, M.S.W. 2000
Elizabeth Purcell Powers, M.S.W. 1990
Benjamin Pozniak, M.B.A. 2016
Jeanie Herman Prall, M.S. 1975
John and Cathy Pratt
Michelle Fenton Price, 1993
Patrick Thomas Price, 1999
Michelle C. Prieto
Kayla M. Prompovitch, 2015
Leslie and Shannon Prompovitch
Gary and Judy Prosser
Sherri K. Prosser
Trisha S. Prosser
Anita Protonentis
Nicole M. Publick, M.S.W. 2017
Stephen J. Pugliese, Ph.D. 2006
Michele Puzio
Henry Pyott, Jr.
Joseph and Joanne Pyott
Sister Maria Grace Quartiero, IHM, 1965
Marilyn Scheckton Quatrini, 1963
Sister Anastasia Quigley, IHM, 1977, M.S. 1989
Sister Joan M. Quinn, IHM, 1963
Sister Kelly Ann Quinn, IHM, 1983
Sister Mariette Quinn, IHM, 1968
Michael and Karen Quinn
Shamara Quinonez, 2017
George A. Rable, M.P.A. 1984
Ludmila Racicka, 2010
Carol A. Radics, 1976
Joan Monahan Radven, 1960
Sister M. St. Anthony Radzikowski, IHM, 1939
Sister Teresa Raftery, IHM, 1966, M.S. 1973
David and Diane Ramage
Robert and Linda Rambo
Jose and Kathleen Ramirez
Frank Ramiza, 2003
Nancy J. Ramsberger, 1972
Lois Rappa
Vivian Raspantini
Sister Mary Rassley, IHM, 1959
Barbara McMurray Rathburn, 1985
Michele K. Rava, 2012
Sister Mary Reap, IHM, 1965, Ph.D.
Robert L. Redcay, M.S.W. 1984
Esther Babyar Redding, 1979
Pat Williams Redmond, 1959
Theresa Sodl Rednagle, 1974
Catherine T. Reese
Donna Lee Hirko Reese, M.S. 1983
Mary M. Reggie
Louis Rehr, Jr.
Patricia Vetter Reidy, 1976
Paul M. Reinert, Ph.D. 2004
Joan Lynn Reinhard, M.S. 1990
Charles J. Rennekamp
Heather Lynn Renner
Olga Mary Renzi, 1952
Vanessa Resendiz, M.S. 2018
Amy Reuter
Brian and Michele Reynolds
Sean Reynolds, M.S. 2018
William, 1986, and Rosemary Terrana Reynolds, 1991
Luz A. Reynoso
Judith O'Malley Rhue, 1980
Frank and Grace Ricci
Valerie Soletro Ricciardi, 1979
Patricia Casey Rice, 1970
Iva Barbara Baird Richards, 1962
Tommy Richardson
Rudolph and Elizabeth Richter
Heidi A. Riegger
†† Jean McGraw Riker, M.S. 1974
Michael Riley and Janet Duffy-Riley
Mary Ferrario Rinaldi, 1971
Maryanne and Linda Rinaudo-Concessi
Cecilia J. Riofski
Enrico and Carole Risi
Maureen Culleton Ritenour, 1965
Kenneth L. Rivenburg
Elbiz Rivera
Victor Rivero
RJA Company
Daniel and Mary McCabe Roche, 2003
Richard J. Rodeghiero, M.S. 1982
Sheila Rodgers
Kathy Hepler Roe, M.S. 1997
Donna M. Rogers
Brother Joseph Rogers, CP, 1977
Barbara Rognoni
Barbara A. Rohan, 2006, M.S. 2008
Jennifer Rollin, 1998
Susan DiSimoni Rollins, 1993
Linda Romaine
Patricia and Dino Romaniello
Theresa A. Romaniello
Sharen Lynn Romano
The Charles S. Romanow Family
Anthony E. Rosado, 2018
Michael B. Rosado
Mary Frances Foley Rosar, 1968
Joseph Rosato, M.A. 1979
Chelsea Pixley Rose, 2013
Dolores Simpson Rose
Mary Susan Rose, Ph.D. 2005
Doree Ann Rosencrance, 1998
Brian Rosetti
Gregory Rosetti
Matthew Rosetti
Patricia Brady Ross, M.A. 2016
Anthony and Karen Rossi
†† Sister Mary Lambert Rossi, IHM, 1960, M.A.T. 1977
Rossi's Ristorante
Sister Janet Rossiter, IHM, 1954
Karen Rossmell
Michael C. Rotell, Jr., 2018
Michael Rottina
Rev. Steven and Deborah Yurchak Rousos, 1976
Patrice McDonald Rowbal, 1989
Jeanne T. Rowland
Todd and Audrey Rozell
Emily M. Ruane, 2018
Sister Frances Mary Rundell, IHM, 1952
MaKenzie R. Rupert, M.S. 2018
Mary Rocuba Rupp, M.S. 2004
John and Dorothyann Kasuba Rush, 1967
Maureen Rushkowski
Sister Frances E. Russell, IHM, 1964, Ph.D.
Americo and Lisa Russo
Sister Clementia Rutabanzibwa, IHM, 1983
Richard and Roxanne Rutter
Jason, 2006, and Tanya O'Malley Ryan, 2010
Jim Ryan
Marie K. Ryan
Kevin and Margaret Battenberg Ryczak, 1979
Kenneth and Joanne Ryngala
Sister Rosemaron Rynn, IHM, 1961, M.S. 1973
Gail E. Sabella
Debra DuBois Sachse, 1983
Erin A. Sadlack, Ph.D.
Carmine, 1989, and Linda Jablonski Saita, 1991
Susan Lopatofsky Salko, 1960
Micalena I. Sallavanti, 2012, M.A. 2015
Emily Hosey Sallitt, M.S.L.S. 1974
Sister M. Rosella Salvato, IHM, 1975
Justine M. Samanas
Mary Marzen Sampson, M.A. 1976
Marc Sandberg
Jacquelyn Kobar Sandercock, 1976
Sister Annmarie Sanders, IHM, 1982
Sandin's Beer Line Service
Arrena J. Sandler
Merle B. Sandly, 1980
Suzanne Flynn Santarsiero, 1975
Hugo and Rosie Santos
Rosemary Petrillo Sarna, M.S.W. 1983
Jean R. Sartin, M.S. 2006
Sara Lameo Sauers
Patricia Werner Savage, M.S.W. 1976, Ph.D.
Joseph and Lauren Savarese
Frank J. Savo, 1986
John and Rachael Saxe
Sydney Saxe
Salekri and Keaba Sayeh
Gabriel and Mary Lee Scala
Ann Flynn Scanlan, 1967
Mary Kreis Scanlon, 1953
Emily J. Scappatura, 2016, M.A. 2017
Danielle Scartelli, M.S. 2018
J. Benedict Scerno, M.A. 1977
Eileen Schack
Andrew and Karen Prezelski Schaefer, M.S.W. 1978
Stephanie Leah Schaefer, 2010
†† Harriet Brown Schectman, M.S.W. 1972
Marianne Schimelfenig, 1969
Albert and Susan Schmadtke
Ronald, 1982, and Mary Callahan Schmalzle, 1982
Sister Mary P. Schmidling, IHM, 1967, M.S. 1975
Arthur, 1988, and Beverly Schmidt
Sister M. Electa Schmidt, IHM, 1955
Michael and Mary Beth Schmidt
Michael and Tammy Dougher Schmoyer, 1985
Janet Huddy Schmuff, 1976
Sister M. Mercille Schneider, IHM, 1959
Taresa A. Dongilli Schneider, 2014, M.S. 2015
Sister Mary C. Schoberg, IHM, 1965
Dr. Karen Ann Schofield, M.A. 1989
Cecile Cianflone Schrader, 1949
Patricia L. Schramm, M.S.W. 1997
Sister M. Isabel Schratwieser, IHM, 1958, M.S. 1969
Sister Maureen C. Schrimpe, IHM, 1972, 1992
Joseph M. Schwartz, M.F.A. 2012
Karen Schwartz
Laura Schwartz
Emily M. Schweiger, 2016
Pamela M. Schwitter, 1969
Sister Lila Marie Sciabica, IHM, M.A.T. 1997
Gail Flanigan Sciamanna, 1965
Maureen Quinn Scolere, 1970
Christian D. Scotti
Estate of William W. and Mary L. Scranton
John and Mary Scrivens
Michelle Scully
Kristel Sommers Seagreaves, M.S.W. 1993
Leo, 1996, and Patricia Hopfer Sebastianelli, 1988
Lee A. Sebastiani, 1975, Ph.D.
Elizabeth J. Sechler, Ph.D. 2015
Fred and Doris Sedelmaier
Edward and Tracy Sedelmaier
Joseph and Christina Sedlock
Ann Seeley, 1966
Sister Catherine Seeley, IHM, 1971
Joan Haney Segally, 1975
Ethan J. Senecal
Judy A. Sepinsky
Catherine A. Serafin, 1998
Paul and Rebecca Sersen
Sister Jacquelin Servick, IHM, 1959
Peg Wilson Sever, 1965
Karen F. Sexton, 1968
Catherine Scannella Shaffer, 1968
Emma K. Shank, M.S. 2017
Robert and Elizabeth Sharples
Susan M. Shaute, M.A. 1969
Sister Agnes Shaw, IHM, 1960
Ellen Shaw
Dr. Stewart M. Shear, M.A. 1989
Vel O. Shearer, M.A. 1983
Nancy and George Shedler
Douglas and Susan Sheehan
Sister Mary Sheehan, IHM, 1966
Thomas, M.S.W. 1973, and Dorothy Sroka Sheridan, 1968
Beverly Sholtis Sheruda, 1981
Diane Shields
Candice Caputo Shiffer, 1971
Valerie R. Shimonis, 2012
Barbara Shipman
Eloise A. Shoemaker
Paul A. Shoemaker, M.B.A. 1983, Ph.D., and Holly Shoemaker
Jude, 1988, and Donna Partyka Shrader, 1989
Diane M. Shuart
Gary I. Shuey, M.S.W. 1973
Dr. Rena Bartell Shull, 1964
Joan and Vincent Sica
Richard and Luisa Sica
Karen A. Sienkiewich, 1998
Robert J. Sileo, M.B.A. 1989
Richard Simeone
Mark A. Simko, M.S.W. 1993
Joyce Zakierski Simmons, 1970
Susan M. Simonsky, 1988
Lillian Medalis Simpson, 1961
Andrew and Camiel Sims
Alicia Singer, M.S.W. 2014
Barry and Cynthia Morgan Singer, 1974
Sister M. Celesta Sinisi, IHM, 1954, M.S. 1978
Bridgette Sisson, 2016, M.S. 2017
Dorothy Horan Skierski, 1969
Linda S. Skierski, 1977, M.S. 1997
Lawrence J. Sklaney, M.S.W. 1972
Thomas and Sheri Sharples Skrutski, 1988, Au.D.
Sister Mary Helen Slavinskas, IHM, 1967, M.S. 1980
Jennifer L. Slesinski, 2011
Mark and Carol Grossel Slick, 1971
Loretta Partyka Slowikowski, 1969
Debrann Julia Sluko, 1989
Sister Anne Mary (Matthias) Smith, IHM, 1967
Bonnie L. Smith, 2018
Bradley and Cynthia Smith
Brandon H. Smith, 2005, M.S. 2012
Donald Jay Smith, 1978, Ph.D.
Douglas and Patricia Smith
Mary Ann Smith
Mary Neary Smith, 1971
Sister Mary Rita Smith, IHM, 1968
Mikaela Smith
Nancy Purnell Smith, 1971
Patricia Smith
Rachele Dennis Smith, 2003
Renée E. Smith, M.A. 2018
William Smith and Suzanne Benedict
Dean and Susan Snavely
Rosemary Rimmele Snow, 1966
Colleen Kelly Snowdon, 1972
Deborah Fitch Snyder, 1971
Richard Henry and Deborah Snyder
Sister Jane M. Snyder, IHM, 1969, M.A. 1980
Judith A. Snyder, 1978, M.A. 2000, M.F.A. 2009
Rev. Margaret Evelynn Gatti Snyder, 1968
Margaret Mary J. Snyder, 1977, M.S.W. 1978
Brendan Sobolewski
Catherine West Soccio, 1964
Brandon O. Sodani-Cardenas, 2018
Maryla E. Soma, 1997
Douglas and Maria Souder
Katherine Sheehy Soule, 1967
Sister John Michele Southwick, IHM, 1971, 1975, M.S. 1986, M.A. 1992
Michael and Rita Sowa
Cheryl Scavo Spager, 1986
Theresa Tubach Sparrow, 1971
William E. Speare, III, 2011
Christine Rankin Specht, 1969
Julie Speicher, M.D., and Paul Kraycer
Ralph and Karin Spiezia
Anne Solancis Spinelli, 1968
St. Ann's Monastery
Ann Jennifer St. John, M.S.W. 2012
†† Sister Patricia Stack, IHM, 1970
Stephen Joseph Stahl, 2007
Lacey J. Stanton, 2018
Lawrence and Patricia Staub
Brian and Patricia StClair
Sister Kathleen Joy Steck, IHM, 1965, M.S. 1977
Michael A. Steen, M.A. 1980
Christopher G. Stefalo
Thomas E. Steffes
Linda Capparell Steier, 1975, M.S. 1979
Sister Karen Marie Steinberg, IHM, 1987
Nicholas L. Stephenson, M.F.A. 2010
Kellie J. Stevens, 2018
Sister Sue Ann Steves, IHM, 1966, M.S. 1979
Kristin A. Stewart, 2017
Mark and Anne Stibitz
Teresa Hoover Stibrany, 1975
Mary Remick Stoko, 1976
StoneFawx Studios
Myranda I. Strada, 2018
Maureen C. Gilhooley Straka, 1995, M.S. 1998
Dennis O. Stratton
Tina Gavio Straub, 1979
Rose Strauss
Carol Strawbridge
Jason Strawser
Kristine Strehle
Carol Granahan Strenkoski, 1964
Angela Joslin Stringer, 1997
Albert, 1999, and Erin Stroble
Bernice Finnegan Strother, 1980
Mike Strouse
Paul J. Strunk
Sister M. Lorraine Studley, IHM, 1968, M.S. 1980
Daniel and Joan Suders
†† Sister Carol Sukitz, IHM, 1969, M.S.W. 1975
James and Susan Aquilina Sullivan, 1965
Therese Sullivan, 2017
Ann M. Summa, 1977
Justin M. Sunseri, 2015, M.B.A. 2017
Ann Rapoch Super, M.P.A. 1989
June Linda Supey, 1985
Sister Grace Surdovel, IHM, 1986, M.S. 2004
Jeffrey and Kellie Sutterlin
William Svard and Jessica P. Lane
Sister Madeline Swaboski, IHM, 1966, M.S. 1991
Kathleen A. Swaha, 1973
Lori Swanchak, 2001, Ph.D. 2010
Ryan K. Swanson, 2017, M.B.A. 2018
Shelby Landis Swartley, M.S.W. 1994
Ann Hopkins Swarts, 1967
Lisa Swartz
Sister M. Redempta Sweeney, IHM, 1966
Thomas and Mary Culkin Sweeney, 1970, M.S. 1975
Sweet Peas Learning Center
Mary Swift, 2017, M.S. 2018
Susan Sanders Swiss, 1971
Skyler J. Swope, 2017, M.B.A. 2018
Alexis B. Sykes, M.B.A. 2016
Yvonne Mahig Szpara, 1966
Katherine M. Szymanski, M.S.W. 2017
Jeffrey and Karen Tabel
Sister Linda C. Taber, IHM, M.A. 1993
Giuseppe Tagliavia and Lucrezia Valenti
Dawn Talley, 2017
Beth Ann Tammaro
Sister Anna Tantsits, IHM, M.S. 1981
Teresa A. Taramelli, M.A. 1982
Sister Marion Tarone, IHM, 1967, M.S. 1975
Sister M. Tarcisius Tasselli, IHM, 1959
Sarah K. Taylor
Wade Taylor
Jacqueline R. Teeple, 2002
Michael and Helene Teeple
Jean Hudson Teitelbaum, M.S.W. 1987
Denise Dreater Teitsworth, 1981
Tricia Telmosse
Sister M. Charlene Templeton, IHM, 1945
Benjamin and Gale Tenaglia
Sister Rachel Marie Terry, IHM, 2003
Irene Bayorek Tesfai, 1963
Paul J. Testa, 1985
Misty J. Theobald
William and Mary Theobald
Courtney Weber Theroux, 2007, M.S. 2011
Sister Bernadette Thomas, IHM, 1971
Laura Thomas
Sister M. Lenore Thomas, IHM, 1972, M.S. 1980
Margaret Thomas
Mariam T. Thomas, 1983
Marie Thomas
Sister Mary Denise Thomas, IHM, 1970, M.S. 1982
Michele Greytock Thomas, 1988
Sister Joan Marie Thompson, IHM, 1968
Sandra L. Thompson, 1976
Mary Seward Thorne, 1967
John, M.D., and Gina Tighe, Esq.
Janet Bocchino Tigue, 1965
Karen Bocchino Tigue, 1970
Kathryn Kazmierczak Timinskas, 1968
Sister Maria Goretti Timperio, IHM, 1959
Frank and Andrea Tippett
Harold and Joan Kelly Titman, M.S.W. 1990
Emily Vail Titus, 1980
Sister Cecilia Yeon Tji Tja, IHM, M.F.A. 1985
Richard and Deborah Tobia
Deborah Horak Tobin, 1977
Catherine M. Toczek, 1993, and James J. Sherma
Gary and Ellen Toczko
Joseph J. Toman, M.S.W. 1981
Beverly Barone Tomasetti, 1986
Michael, M.S. 2004, and Tracy Maglioli Tomasura, M.A. 2003, M.S. 2005, Ed.S. 2007
Joseph S. Tomko
Kelly Tomko, M.S. 2013
Lawrence, 2006, and Alicia Woodruff Tompkins, 2006, M.B.A. 2008
Sister Jean Toolan, IHM, 1950
Tammy L. Torch
Joseph F. Torquato
Daniel M. Tortora, 2007
Sister Vincent Ann Touey, IHM, M.S. 1989
Ann Pesaresi Tracy, 1971
Jason T. Trahan, 2017, M.S. 2018
Richard D. Tranovich, M.S.W. 1976
Margaret Kane Traub, 1986
Christine Troiani
Marisa A. Troiani, 2016, M.S. 2017
James Trott
Joanne Kulesa Troutman, 1970
Cheryl Trowbridge
Joseph E. Troy, 2001, M.B.A. 2007
Andrea Trubiano
Dr. John H. Trudeau
Carol Werner Tucker, 1967
Janet Partyka Tucker, 1974
Nicole Tucker, 2016, M.S. 2017
Thomas and Patricia Tucker
Rev. John J. Turi, M.S. 1983
Margaret York Turna, 1959
Kielty Turner, D.S.W.
Robert Tybring, Jr.
Alan M. Tyson, M.S.W. 1977
Asif ud-Doula
Daniel and Valerie Ulicny
Mary Ann Urso
Linda Vachon
Sister Francis Regis Vagt, IHM, 1961
Eric H. Vail
Carol Pirillo Valek, 1969
Gaetano and Marie Valvano
Katrina Van Alstyne
Ann Brunetti Van Blargan, 1973
Msgr. Neil J. Van Loon, M.A. 1984
Ann Kendrick Van Malderghem, 1969
The Vanguard Group Foundation
Sister M. Angelique Vannicola, IHM, 1964
Douglas J. Vanston, 2012
Sister Marie Lourdes Vanston, IHM, 1966, M.S. 1980
Whitney Vargas, 2015, M.B.A. 2017
Shaji and Mary Varughese
†† Wanda Dende Vaughan, 1949
Francis and Jane Vavala
Maria E. Vazquez, 1996
Jennifer Velasquez
Sister Louis Marie Verchick, IHM, 1966
Mary Lou Vernooy
Lucille M. Vetrano
Jennifer Torch Villano, 1995, 2000
Christa A. Vinciguerra, 2011
Amber Viola
Susan M. Vladika, 1983, M.S. 1995
Lisa L. Vonder Haar
Joan Voorhees
†† Sister Maria Voorneveld, IHM, 1957
Kaitlyn R. Wagner, 2018
Timothy and Rose Wagner
Linda Goldberg Wainick, M.S.W. 1991
Vanessa Walker
Sister Elizabeth Mary Wallace, IHM, 1965
James E. Wallace, 1986
Kaitlin Wallick, M.A. 2018
Sister Ann Walsh, IHM, 1971, M.S.W. 1980
Denise Godfrey Walsh, 1977
Kathleen Kandefer Walsh, 1969, M.S. 1988
Liana Nicholas Walsh, 1977
Mary Grace Walsh, M.A. 2018
Mary McDonald Walsh, 1977
Natalie E. Walsh
Patricia A. Walsh, 1966
Sister Patt Walsh, IHM, 1973
Ruth A. Walsh
Msgr. William P. Ward
Keri Anne Zazzera Warhola, 1997, M.S. 2000
Bernard and Mary Warholic
Jason J. Warner, M.S.W. 2013
Kyle Warner
Mildred Washenik, 1959
Mary Ann Grzywacz Wasilnak, 1983, M.A.T. 1991
Michael W. Wasko, 1983
Sister Virginia E. Waters, IHM, M.S. 1990
Eileen F. Watkins, 1972
Natalia Watson, M.H.S.A. 2017
Helen Wayne
Elizabeth Cooney Weaver, 1977, M.S. 1982
Meghan M. Weeks, 2018
Suzanne L. Weidner
Robert and Susan Weiler
Mary Weinheimer
James E. Weinschenk
Joyce Ludgate Welby, 1959
Sister Minnette Welding, IHM, 1982
Mary A. Welsh
Marilyn Dupre Wentland, 1977
Janet O. Wentum, M.A. 2000
Desiree P. Wentzell, 2018
Charles and Christine Weren
Annmarie Moralis Werley, 1983
John and Cheryl Werner
Tim and Cathy Wertz
Jane Slota Wetzel, 1972
Carolyn Hays Wheeler, 1984, M.S.W. 1986
Stephen and Kristen Whelan
Daniel and Margaret Vona Whitaker, 1974
Luanne Kromko White, M.B.A. 2009
Sister M. Cecilian White, IHM, 1955
Susan Pressman White, 1969
Kathleen Q. Whitney, M.S. 2013
Margaret Wieghorst
Marygrace Wilce, M.B.A. 2015
Susan L. Wilkins, 1992
Diane Mecca Williams, 1968
Inge Reichenberg Williams, 1953
Katherine A. Williams
Dr. Kathleen Whalen Williams, 1988
Sister Kieran Williams, IHM, 1977, M.A. 1986
Luke M. Williams, 2018
Sister Doreen Willis, IHM, 1971, M.S. 1981
Sister Maureen Willis, IHM, 1971
Doris Wills
Sister Regina Marie Wilson, IHM, 1966
Capt. Timothy, 1999, and Jennifer Jancola Wilson, 2001
Eric and Kristine Wilsusen
Sister Constance Wilt, IHM, 1970
Kaitlyn Miller Winkleblack, 2009, M.S. 2011
Stephanie Wise
Gary T. Wisnieski
Jill Witcoski
John and Judith Witte
Dale and Maryellen Wittick
Hannah M. Wittman, 2018
Janie Woelkers
Elizabeth A. Woll, M.S. 1969
Joann Sena Wolski, 1966
Paul and Tina Woodhouse
Wendell Lee Woodmansee, M.P.A. 1975
Jay A. Worley, M.S.W. 2018
Gina Wormuth
Edrene Kay Wright, 1970
Jean Chapman Wright, 1980
Mikayla G. Wright, 2018
Sister M. St. Mel Wright, IHM, 1961
Robert Wyckoff
Xerox Foundation
Cheryl L. Yacuboski
Marianne Yacuboski
Carol Lachovicz Yanusauskas, 1975, M.B.A. 2002
Jenny Rose Petrovsky Yasinskas, 2009
Mary Ann Plevel Yenason, M.A. 1981, Ph.D. 2001
Patricia A. Yencha, M.B.A. 2007
Kathleen Gordon Yeo, 1993
Robert and Christa Yocum
James and Ann Yoder
Arthur and Gladys York
Sally Yorke-Viney, Ph.D. 2007
Patricia Youngman
Meredith A. Yozwiak, 2018
Natalie Ferdinand Yozzo, 1993
Andrew K. Yudichak, M.S. 1978
Sister M. Janet Yurkanin, IHM, 1971
Katherine Zaldokas
Sister Mary Luke Zaleski, IHM, 1963
Mohammed and Rubina Zaman
Elvin Zapata
Agustin Zaragoza
Ramiro Zaragoza
Sister Juana M. Zegarra, IHM, M.S.W. 1999
James and Sandi Zeko
Anne G. Zendian, M.P.A. 1983
Beth Steckel Zepel, 1973
Renee Zierold, M.S. 1982
Sister Mary Ann Zimmer, N.D., Ph.D.
Dr. Joseph A. Zogby, M.S.W. 1978
Therese Dolores Zogby, M.S.W. 1971
Marianne Maciun Zoranski, M.S. 1985
Kathleen DeSanto Zrebiec, 1969
Joshua Zuder
Joseph and Elizabeth Zullo
Haleigh A. Zurek, 2018
Sister Amy Zychal, IHM, 1970