Address Important Societal Issues with a Sociology Degree
Consider Sociology if you are interested in:
Raising awareness of urgent social problems
Exploring connections between the individual and the larger social structure
Acquiring a working knowledge of research methods and analytic skills essential for problem solving
Our faculty members are experienced teachers and respected scholars in their fields, who maintain open and engaging faculty-student relationships. They're dedicated to helping you put together a program to meet your needs. Students who major in sociology take courses on topics such as social and economic inequality, urbanization and societal development, violent conflict, and the role of media and social institutions. Those who earn a Bachelor of Arts degree in Sociology find employment in a diverse range of fields, including management, marketing, sales, research institutes, and governmental services.
Pursue a program that fits your interests
Raise awareness of urgent social issues
Learn important research and analytic skills
Prepare for a diverse array of professional options
Top Employers
Research and Development Firms
School Districts
Universities
Law Firms
Top Career Paths
Social Researcher
HR Manager
Program Supervisor
Admissions Counselor
Dig Deeper Into the Program Details
Undergraduate Admissions Requirements
Completed application
Official transcripts
Letter of recommendation
Official SAT and/or ACT test scores (Marywood is test optional)
Essay (optional)
$program.facilities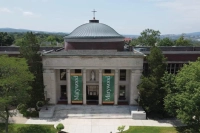 102 Morgan Road
Map & Directions
The Liberal Arts Center contains classrooms utilized by several programs, as well as the Office of Admissions and a variety of other administrative offices. It is also home to the iconic Rotunda and the NativityMiguel School of Scranton.
Learn More
|
Take a Virtual Tour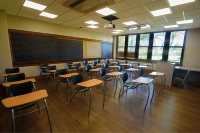 Map & Directions
The Liberal Arts Center provides classroom space for coursework in the Social Sciences, English, Philosophy, and Religious Studies programs.
Learn More
80+ opportunities for you to find the right fit with 50+ undergraduate degrees and 30+ graduate and certificate courses.
From #DayOne, Marywood is here for you each step of the way.
Request Information
Loading...
Latest Program News & Events