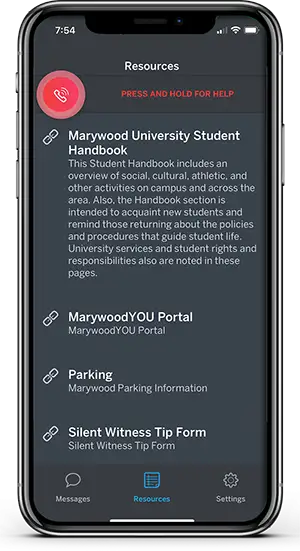 Free & Easy to Set Up — e2campus sends notifications instantly and simultaneously to you.
Once signed up, you will receive emergency alerts!
NOTE Account will remain active for two years from the date of sign up. One month prior to the two-year expiration, a notification will be sent by email or text to the preferred contact associated with your Marywood account, providing you with the option to remain on the service. If an opt-in is not confirmed, the account will be deactivated in 30 days.
Click the Sign Up & Log In button.
Enter your Marywood username (Example:if you are jsmith@m.marywood.edu, username is jsmith).
Enter your password (Note: If you have changed your password in gmail, you must use your originally assigned password).
Fill out your account information.
Subscribe to more groups by clicking Groups in the upper right corner.
Select the groups to which you'd like to subscribe.