Campus Locations
> Sette LaVerghetta Center Theatre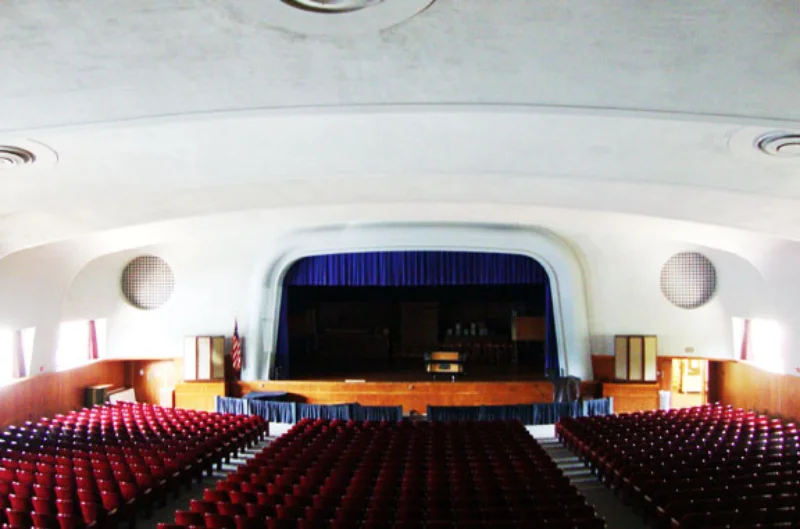 Sette LaVerghetta Center Theatre
2300 Adams Avenue
Map & Directions
The Sette LaVerghetta Center Theatre is a 1,100-seat main stage theatre and concert hall for all University-related events.
This large performance space contains a proscenium stage, orchestra pit, dressing rooms, box offices, control room, back stage area and the ability to fly scenery. Other features include sound and lighting boards, a 9-foot Steinway grand piano and 7-foot Steinway grand piano (on stage), a Mason & Hamlin grand piano (orchestra pit), and large Allen electronic organ.
Originally built in 1952 as Assumption Hall (Fine Arts Building/Auditorium), the space was renovated and renamed in 1999 as the Frank E. and Angela Sette LaVerghetta Center for the Performing Arts, in honor of esteemed music alumna Angela Sette LaVerghetta '48, who was a trustee of the University, and her husband, Frank, who also served as a Marywood trustee.
---
Related Locations