Campus Locations
> Printing and Mailing Center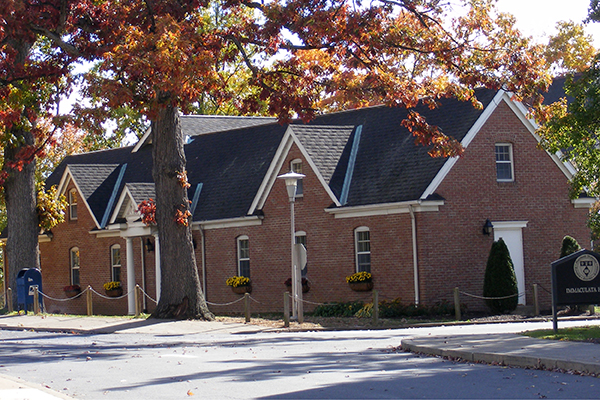 Printing and Mailing Center
200 Morgan Road
Map & Directions
The Printing and Mailing Center, located on the corner of Morgan Road and Gillet Lane, contains a U.S. Post Office, which serves the entire campus. The printing and mailing of University publications is coordinated in this building.
The Post Office hours are Monday to Friday, 8:30 a.m. to 4:30 p.m.
Domestic money orders may be purchased with cash or debit card. Method of payment for other services is cash, personal check, debit or credit card. Debit and credit cards are accepted 8:30 a.m. to 1 p.m., Monday to Friday. Express mail is picked up in the Post Office. All other packages are picked up in the Printing and Mailing Center.
The building occupied by the Printing and Mailing Center is one of the original structures on campus. Known as "Martha's Cottage," it was renovated in 1958 and opened as the Marywood Post Office.
Take a Virtual Tour of this location
Departments in this Location:
---