Campus Locations
> Marywood Heights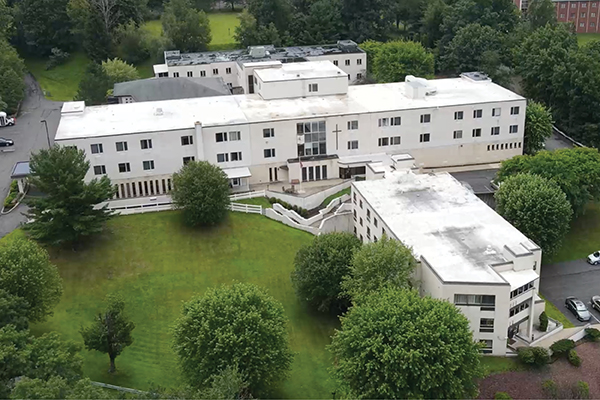 Marywood Heights
2500 Adams Avenue
Map & Directions
Marywood Heights was formerly known as Holy Family Residence. In 2019, the facility was purchased by Marywood University, a Catholic university, with a vision of offering care in the same manner as Christ served those around him. Marywood Heights is the only facility in the Scranton area that offers private accommodations for all residents, promoting comfort, privacy, and dignity for all guests.
Marywood Heights is a university-based retirement community (UBRC), consistent with a growing trend of such facilities at universities around the country. Although there are now several in Pennsylvania, Marywood is the first university in Northeast Pennsylvania to establish a UBRC.
Located in the heart of the Marywood University campus, Marywood Heights consists of 10 acres originally granted to the Little Sisters of the Poor before the school was founded over 100 years ago. Marywood University students and Marywood Heights occupants are able to mutually benefit from the close proximity to campus, as students have the opportunity for clinical placements or internships within walking distance from campus, and residents of Marywood Heights are able to enjoy many educational, social and cultural opportunities from the university that are not an option at a traditional senior facility.
Take a Virtual Tour of this location
Departments in this Location:
---